Some people get cravings for chocolate, chicken wings or pickles.
Rosie Skinner, 19, craves sponges -- at least two a week.
Skinner, who hails from the UK town of Epsom, Surrey, cuts each sponge into small pieces and then sucks on each chunk throughout her day.
She even satisfies her spongy craving during class lectures at Reigate Sixth Form College, where she is a student.
"I have always loved the smell of a wet sponge. I crave that damp taste and feeling in my mouth," she said, according to the Irish Mirror. "I like the texture as well, it's a bit like eating cake. I might try one with some icing on one day. If I have a stressful day I love to treat myself to snack on a sponge to relax."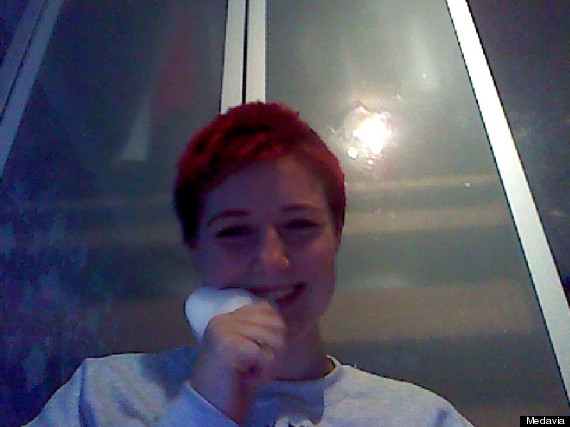 Skinner's taste for sponges began when she was 5. There have been times when, like most sponges, her addiction got her in hot water.
She once lost a tooth while eating a sponge and had to explain to her mom how that happened.
When she was 13, doctors had to remove a large ball of sponge that was stuck in her stomach.
"It was a bit of a weird situation. I started having stomach aches and then they developed into really severe pains," she said, according to the Express. "I was rushed to the hospital where doctors removed a ball the size of a small mouse from my stomach."
Although the doctors told Skinner to stop eating sponges, she admits that's hard for her to stomach.
"I tried to do what the doctors told me, but I can't fight my cravings entirely. Now I just chew it for a while and spit it out," she told the Medavia News Agency.
Skinner's compulsion to eat sponges has a name: Pica. It's an eating disorder where people have a desire to eat items with little or no nutritional value, including stones, sand, paint or even hair.
The disorder can lead to extreme emergencies.
Earlier this year, Ayperi Alekseeva, an 18-year-old girl in Batken, Kyrgyzstan went through a hair-raising medical procedure in order to have a nine-pound hairball removed from her stomach.
Skinner is embarrassed by the disorder, but isn't ready to squeeze sponge-eating from her life.
"I would like to quit, but I still haven't grown out of the habit yet," she said, according to the Daily Mail. "I thought about buying a proper luxury sponge from the sea, but that would be taking things too far.
"I'm not very confident doing it around people -- I know it's weird. My family and my boyfriend, Callum, think I'm mad, but I don't mind, it's just part of who I am.'
Like Us On Facebook |

Follow Us On Twitter |

Contact The Author
BEFORE YOU GO
PHOTO GALLERY
Mealbreakers