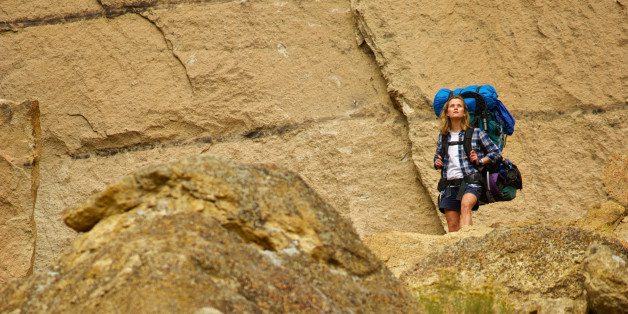 Last year, Jean-Marc Vallée was the man behind the McConnaisance. This year, it's the Reesurgence.
"I don't have to do much, man. They're willing," Vallée, 51, said when asked how gets A-list actors out of their comfort zones. "It's not like I'm forcing them. They chose the material."
The "they" in that sentence are Matthew McConaughey, who won Best Actor for Vallée's "Dallas Buyers Club," and Reese Witherspoon. The 38-year-old actress stars in "Wild," Vallée's follow-up film, and gives a transformative performance that many awards prognosticators have pegged for a Best Actress nomination.
"She's the producer. She found the project. She chose me, I didn't choose Reese," Vallée said. "I didn't have to do a lot of talking to bring her there for the performance. She knew she was going to try something different, challenging."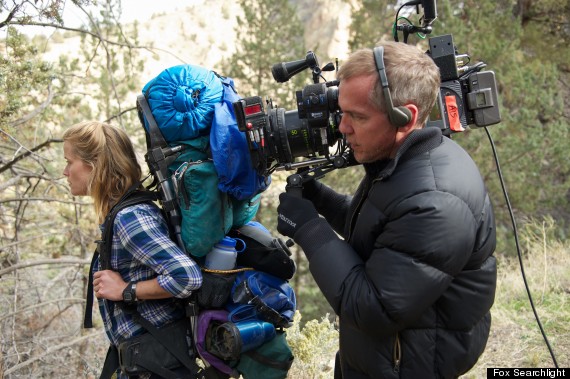 Reese Witherspoon and Jean-Marc Vallée on the set of "Wild"
Based on Cheryl Strayed's best-selling memoir, "Wild" tells of how Strayed (Witherspoon) traveled up the Pacific Crest Trail, from California to Oregon, as a way to find herself following the death of her mother (Laura Dern). Along the journey, Cheryl battles the elements, a few threatening men and the grief-filled memories of her life thus far.
"This is so much of her story that we wanted to be faithful and respectful," Vallée said of the adaptation, which was written by Nick Hornby and doesn't shy away from how Strayed used drugs and sex to cope with the loss of her mom. "There are some words that are coming directly from the book. We weren't going to change those. They were meticulously chosen by Cheryl and they are so perfect. She's very happy about the film, and that makes us very happy too." (Said Strayed in a separate interview with HuffPost Entertainment: "More often, while I'm watching the movie I want to stand up and go, 'This is exactly how it happened!'")
Not that Vallée was able to keep every single aspect of Strayed's book in the film. Her sister and stepfather don't make it from page to screen, owing to the fact that Vallée wanted to focus on Strayed's relationship with her mother. And while the film tackles Strayed's sexual encounters -- sometimes with a bit of dramatic license, according to the author-- there was one part of that journey which Vallée found particularly difficult to leave out.
"It's so disturbing to read her talk about this male nurse in the hospital when her mother is dying. She's thinking of having sex with him to try to save her mother," Vallée said. "She sees the outline of his sex through his trousers. It's like, 'Oh my God.'"
Continues Strayed in her book:
I wanted desperately to pull him into the small bathroom beyond the foot of my mother's bed and offer myself up to him, to do anything at all if he would help us. And also I wanted to take pleasure from him, to feel the weight of his body against me, to feel his mouth in my hair and hear him say my name to me over and over again, to force him to acknowledge me, to make this matter to him, to crush his heart with mercy for us.
"It would have been great in the film -- you would have been like, 'Oh, this is so special' -- but we didn't have time," Vallée added of the scene. "That is just one sequence, and there are so many others."
Ultimately, Vallée hopes the film will act as a companion for the book, a best-seller that has already been translated into more than 30 languages around the world.
"Then you'll discover all these little moments and all these wonderful scenes that are not in the film," he said. "This is another medium, we don't have 400 pages to tell a story. We have two hours, and 105 pages. We had to make tough choices."
"Wild" is out on Dec. 3 in limited release.
BEFORE YOU GO
PHOTO GALLERY
"Wild" Photos