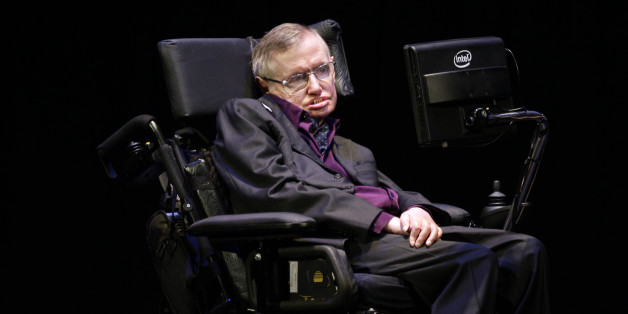 Stephen Hawking's latest career ambition has nothing to do with validating his theories about how the universe works. Instead, the famed theoretical physicist wants to be in the movies -- and he has a very specific part in mind.
"My ideal role would be a baddie in a James Bond film," Hawking told Wired, as quoted by the Telegraph. "I think the wheelchair and the computer voice would fit the part."
Hawking, 72, is featured on the cover of the magazine's January issue, which goes on sale on Thursday.
Shooting is expected to begin soon on the next Bond film, and Hawking has some stiff competition. Rumors have Christoph Waltz playing the villain in the film, tentatively set for release next autumn.
In the Wired interview, Hawking spoke about how his real voice became so slurred that it was difficult to understand -- until the computer took over his speech duties.
"I was able to speak with a speech synthesizer, though it gave me an American accent," Hawking said. "I have kept that voice, because it's now my trademark."
Hawking suffers from amyotrophic lateral sclerosis (ALS), a debilitating disease that has taken his voice and left him confined to a wheelchair. Since 1997, he has used a computer to speak, which he operates with a muscle in his cheek.
Whether Hawking becomes a Bond villain or not, he has already left a galaxy-sized mark on popular culture, with appearances on "The Simpsons," "Star Trek" and "The Big Bang Theory," among others. He recorded a segment for the summer's "Monty Python Live (Mostly)" shows in London, where he performed on "The Galaxy Song," and he speaks on a the 1994 Pink Floyd song, "Keep Talking."
Hawking was also featured in the 1991 Errol Morris documentary "A Brief History of Time," and is the subject of the biopic "The Theory of Everything," which was released last month.
BEFORE YOU GO
PHOTO GALLERY
Stephen Hawking's Life In Science