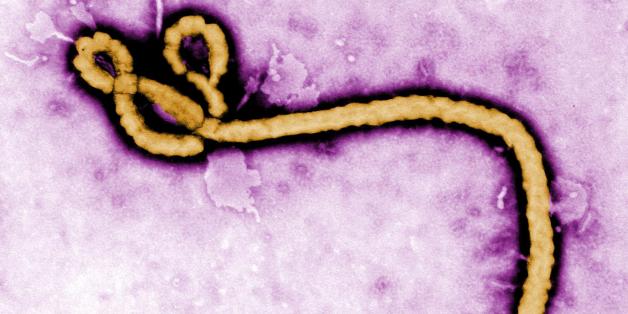 A person suspected of having contracted the Ebola virus is being tested at Boston's Massachusetts General Hospital, Public Affairs Officer Noah Brown confirmed to HuffPost on Tuesday evening.
The patient was admitted earlier on Tuesday to undergo evaluation, following monitoring that had been conducted for persons deemed to be at risk of exposure, a statement on the hospital's website said. The patient had been showing symptoms that could be consistent with Ebola or many other diseases or viruses, a hospital official said. The patient was isolated to a specially prepared area, and the hospital stressed that a diagnosis of Ebola had not been confirmed.
In a press conference late Tuesday night, officials with the hospital said that the patient was in stable condition and in good spirits. The patient had traveled to an Ebola-affected area, and was said to fit the profile of a possible Ebola case. The identity of the patient was not made public. Initial results from tests to determine whether the patient had Ebola were expected overnight, the official said.
The CDC has deemed 35 hospitals capable of treating Ebola patients. Boston MGH is not on the CDC list. However, the hospital's statement said that it had been preparing for cases of Ebola by training staff and testing equipment. The hospital added that it is taking every precaution to ensure the safety of patients, visitors, and staff.
Currently there are no confirmed cases of Ebola in the U.S. The global death toll from the disease is nearing 6,000, the WHO said in late November.
This is a developing story. Check back for updates.
BEFORE YOU GO
PHOTO GALLERY
Ebola Symptoms