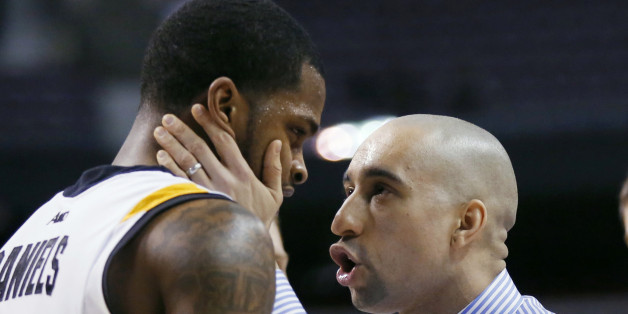 "Power" conferences don't mean what they used to -- not with the Butlers, Wichita States and VCUs of the world crashing the Final Four party as much as they do. The 2014 season looks to be loaded with the usual blue-blooded programs -- Kentucky, Duke, Arizona, and Louisville, to name a few -- but it's also full of talented mid-major rosters that could make a deep March run.
Let's take a look at the four best.
WICHITA STATE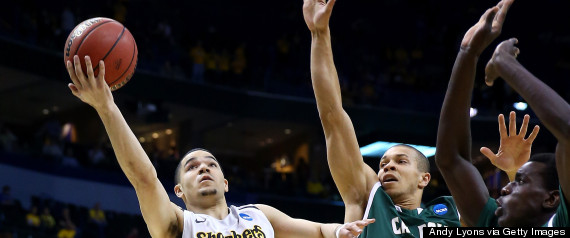 Last year ended for Wichita State with the team's sole loss of the season -- a brutal 78-76 defeat in the round of 32 to eventual national runner-up Kentucky -- followed by the departure of first-round NBA draft pick Cleanthony Early, now a New York Knick. The Shockers, though, return the Missouri Valley Conference Player of the Year in junior point guard Fred VanVleet, a true floor general and one of the country's premier playmakers. VanVleet is joined by backcourt mates Ron Baker (38 percent 3s as a sophomore) and two-way stud Tekele Cotton, making coach Gregg Marshall's squad a legitimate Final Four threat. Remember, the team nearly toppled eventual champ Louisville in the 2013 Final Four. Perhaps its biggest question mark will be on the glass, where it loses its top three rebounders. But Wichita State has ranked in the top 15 nationally in defensive rebounding for seven consecutive years, per ESPN, and the Shockers' .834 winning percentage over the past four seasons is the best clip among all Division I schools.
VCU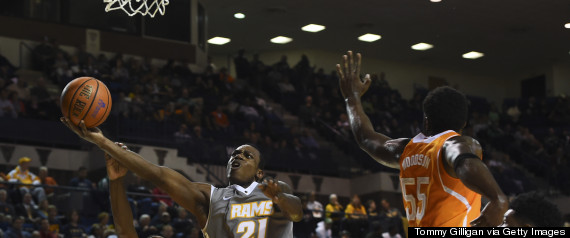 Shaka Smart's Rams endured one of the more painful tournament losses in recent memory last year, fouling a Stephen F. Austin shooter on a made 3-pointer, only to have him make the free throw and then lose in overtime. Smart's brand of "Havoc" defense will continue to cause tremendous duress for opponents, particularly with senior guard Briante Weber -- who averages nearly 3 steals per game for his career -- in a leadership position. The biggest key for the Rams, however, is senior Treveon Graham (above), one of the best and most versatile players in America. Graham, a 6-foot-6 inside-outside threat, will be called on as a go-to scorer and the team's leader. The bottom line is that VCU's tremendous quickness, and its ability to turn over even the most stable teams, could translate to a deep run come March. VCU is one of just three schools, along with Duke and Syracuse, to have won at least 26 games in each of the past five seasons, according to ESPN.
GONZAGA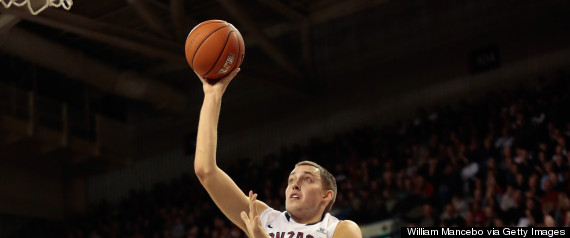 Believe it or not, Gonzaga has never been to a Final Four, and under coach Mark Few, it has yet to reach an Elite Eight. In fact, the Bulldogs have made it to the second weekend of the NCAA Tournament just twice since 2001. But the current team is Few's most talented, and perhaps his most dangerous as a result. Senior point guard and Canada native Kevin Pangos (career 41 percent from 3) is finally healthy after sustaining a series of foot problems, and he's flanked by senior combo man Gary Bell Jr., one of the better two-way guards around. But size is what really rules college hoops, and the Zags have an assortment of bigs, all of whom can do different things. The most talented is Kentucky transfer Kyle Wiltjer (above), a former McDonald's All-American, SEC Sixth Man of the Year and knockdown long-range bomber. There is also 7-foot-1 junior Przemek Karnowski, who is in much better shape and can really score inside. Lastly, there's 6-foot-10 Domantas Sabonis -- yes, the son of that Sabonis -- who is a pick-and-roll specialist in his own right, and who could average double digits as a freshman. He was the youngest player to debut in Spain's top pro league (ACB), widely considered the second-best league in the world.
SMU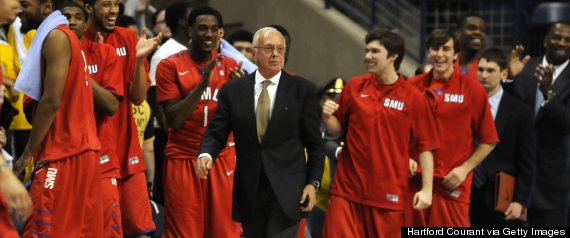 Larry Brown (above) is the only coach to win both a national title (Kansas) and an NBA title (Detroit). And in just two years, he has resurrected a moribund SMU program that hasn't played in the tournament in over two decades. Year three promises to be better still, even with star recruit Emmanuel Mudiay electing to play pro ball in China. The Mustangs have a gifted lead guard in Nic Moore (14 points, 5 assists and 44 percent from 3 as a sophomore), along with two-way big Markus Kennedy, a pro prospect at 6-foot-9 who averaged 12 and 7 in limited minutes as a sophomore in 2013. The real X-factor is Angolan center Yanick Moreira, who averaged 18 points during the FIBA games.
Brown will have to get his kids to play both fast and smart if they're to avoid having their bubble burst once again, but with most of the core line-up returning, that looks like a realistic goal.
Email me at jordan.schultz@huffingtonpost.com or ask me questions about anything sports-related at @Schultz_Report, and follow me on Instagram @Schultz_Report. Also, be sure to catch my NBC Sports Radio show "Kup and Schultz," which airs Sunday mornings from 9 to 12 EST and 12 to 1 for fantasy football, right here.