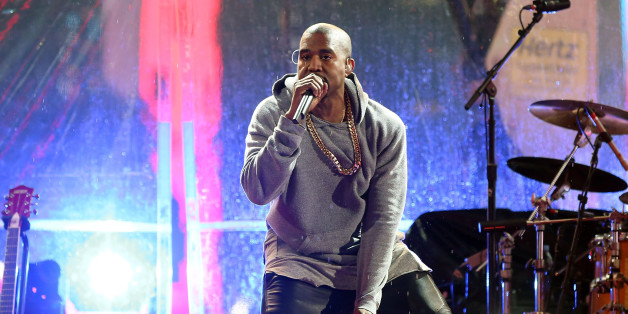 We've heard zero updates on Kanye West's rumored new album, but a line in Rihanna's new charity auction revealed that West is likely planning a tour for next year. The charity's website has a listing for the "Kanye West Tour Experience," which is described like this: "Be Kanye West's special front row VIP guest for his upcoming North American 2015 tour. Experience a rare opportunity meet & greet with the icon."
Courtesy of Roc Nation, the bidding for this item starts at $15,000, and includes two VIP tickets "to a Kanye West concert date on his upcoming 2015 tour" -- see! A tour is in the works! -- a private meet and greet with West, a pair of Yeezy's "autographed tour memorabilia" and tour merch. According to the site, proceeds will benefit the Clara Lionel Foundation, which Rihanna founded in 2012. (Spin also points out that there's a similar auction for a not-yet-announced Rihanna tour as well.)
This is the first mention of any such tour, and is further indication that West's "Yeezus" follow-up is actually on its way. Roc Nation and West's representation did not return HuffPost's immediate request for comment.
H/T Spin
BEFORE YOU GO