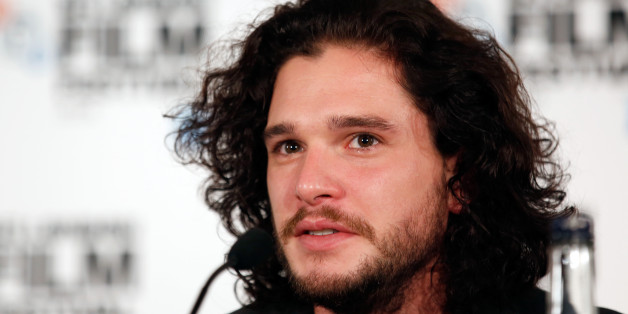 "Game of Thrones" has made its stars household names (people are even naming their babies after characters), but one actor recently revealed that the oncoming winter isn't the only problem for the residents of Westeros.
In the preview from the January issue of British GQ, Kit Harington opened up about the downside of being on one of the most popular shows on TV:
"Game Of Thrones" is my life; it's my day job; I love it. But honestly, if there is a curse of "Thrones," it's a lifetime of having to talk about it.
Though it may sound a little more like a first world problem than a "curse," talking about "GoT" is definitely something Harington is going to have to get used to. The actor has already said he's contractually obligated not to cut his hair for the show, and he goes on in the interview to say that this makes him much more recognizable to fans.
Check out the full British GQ interview, available Thursday, Dec. 4. And to see more of Harington, check out Season 5 of "GoT," which is set to debut in spring 2015 on HBO.

Image: Giphy


BEFORE YOU GO
PHOTO GALLERY
Game of Thrones Cast, On and Off Screen