Welcome to the world, little cheetah friends.
On Thursday, coinciding with International Cheetah Day, the Prague Zoo announced the birth of four cheetah cubs. The precious animals were born to 3-year-old mom Savannah in the Czech zoo on Nov. 21.
In this picture, three of the cheetah quadruplets are seen yawning adorably. According to the zoo, the cubs, which have yet to be named, have "survived the most critical period" after their birth, and their mom is now "taking good care of them," per the AP.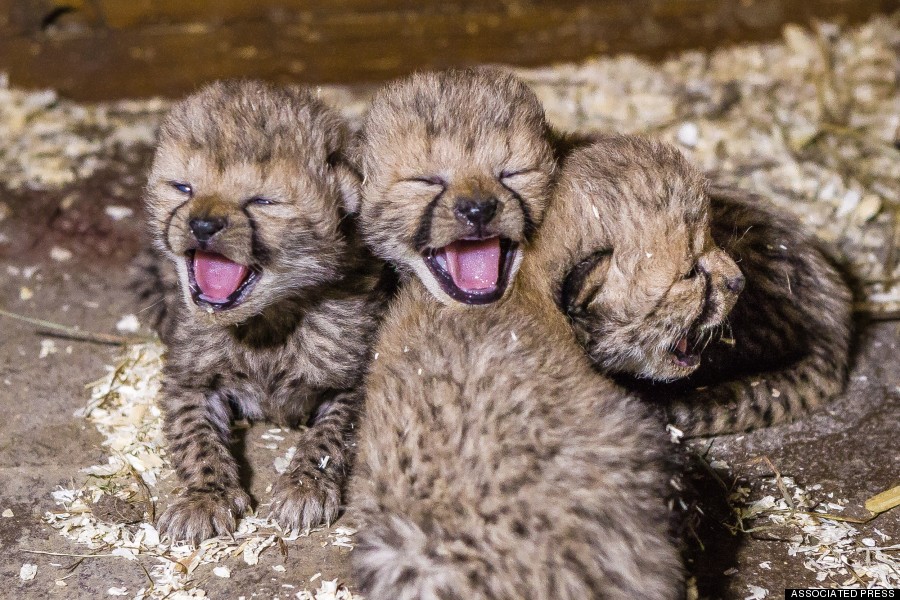 Cheetahs, the world's fastest land animal, are considered a vulnerable species by the International Union for Conservation of Nature. The IUCN writes that only about 7,500 adult cheetahs are believed to exist in the wild.