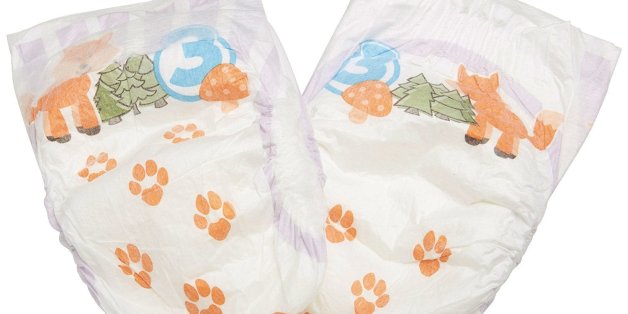 Are you willing to wrap an Amazon-branded diaper around your baby's bottom?
Amazon thinks so.
The world's largest online retailer announced Wednesday that it's started selling its own line of diapers and baby wipes. They're the first products in a new line called Amazon Elements, which the company promises will give consumers an "unprecedented level of information" about their products. Although they're not the cheapest diapers available, they are pretty inexpensive relative to others sold on Amazon.
But here's the catch: You have to be a member of Amazon Prime to buy them.
That's because Amazon really, really wants you to join Amazon Prime, the company's $99-per-year loyalty program. Prime members shop more frequently on Amazon -- and spend significantly more money there -- than non-members.
Prime started out as a free shipping program in 2005, but it's morphed into much more than that, especially in the past year. Apart from the free shipping, Prime members in the U.S. now get discounts on some Amazon products, free unlimited photo storage, a subscription to a streaming music library and access to an improving catalog of streaming movies and TV shows, including original programming like "Transparent."
In March, citing higher fuel and shipping costs, Amazon raised the price of Prime membership by 25 percent, from $79 to $99.
The diapers and wipes appear to be Amazon's way of catering to the growing transparency trend in consumer products. Amazon says that it will give consumers information like where and when its Elements products were made, as well as "why each ingredient was included, where the ingredients were sourced and much more," according to the company's Wednesday press release. Each Elements package will come with a unique code that a customer can scan with their Amazon smartphone app to find this information.
The materials for Amazon's diapers, according to the product page, come from Israel, Germany, North Carolina, Alabama and Wisconsin, among other places. In an email, Pia Arthur, an Amazon spokeswoman, said Amazon's diapers are made by Irving Personal Care, a Canadian company, and the wipes are made in Indiana by Nice-Pak Products, Inc.
Transparency in household products seems to be a good business strategy right now. The Honest Company, which sells natural, eco-friendly baby products including diapers, raised $70 million earlier this year, giving the privately held company, co-founded by the actress Jessica Alba, a value of nearly $1 billion.
Parents of young kids need a lot of diapers and wipes and need them regularly, which means those products lend themselves well to recurring orders. If you sign up for recurring orders and order in bulk, Amazon's diapers range in price from 18 to 32 cents each, depending on size, and that includes shipping.
According to the market research firm IBISWorld, about $14.6 billion worth of diapers are sold in the U.S. every year, a figure that's expected to grow at 2.1 percent annually through 2019.
Amazon already sells a boatload of diapers, and not only through its main website. The retailer also owns Quidsi, the parent company of Diapers.com.