Bloomberg Businessweek celebrated its 85th anniversary Thursday night with a glossy, star-filled fete at the American Museum of Natural History in New York City.
Hosted by Seth Meyers, with performances from Lady Gaga and Tony Bennett, the evening toasted more than eight decades of business powerhouses and entrepreneurial creativity.
The magazine used a specific word to describe these groundbreaking forces: "disrupters."
Titled "85 Years, 85 Ideas," the anniversary issue hit print Friday, commemorating some of the most innovative concepts since 1929. From denim, bottled water and Starbucks to Napster, Apple and Google, the magazine focuses on collective achievements worldwide, recognizing what it believes to be the "85 most disruptive ideas in business over the last 85 years."
Check out the 85 most disruptive ideas since 1929.
"Having established our endurance, we've decided to celebrate our anniversary by largely ignoring it," Bloomberg Businessweek editor Josh Tyrangiel wrote in an editor's letter. "It wouldn't serve anyone to march through our greatest hits. We'd rather celebrate the impact of yours."

"Late Night" host Seth Meyers introduced Bloomberg CEO Michael Bloomberg on Thursday night, joking with the former mayor that not one of his ideas made it on the list.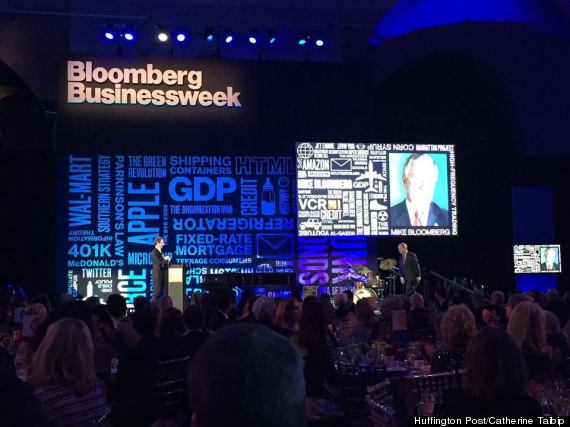 Bloomberg thanked his guests for celebrating the magazine's milestone with him, touting its legacy in "uncovering the stories" behind the industry's biggest thinkers.
Businessweek is "shaping conversations everywhere from boardrooms to Twitter feeds," he said, adding that the 85th anniversary issue celebrates "the innovators and thinkers that make our world a more exciting place."
Journalists and media personalities filled the seats of the dining room, with the museum's famed blue whale hanging above.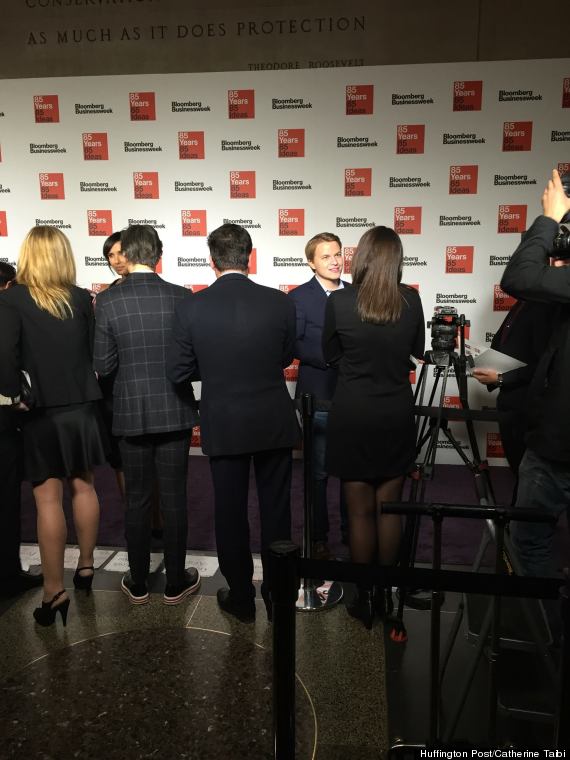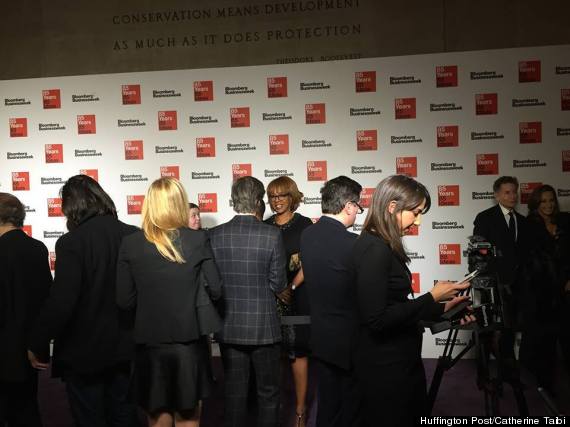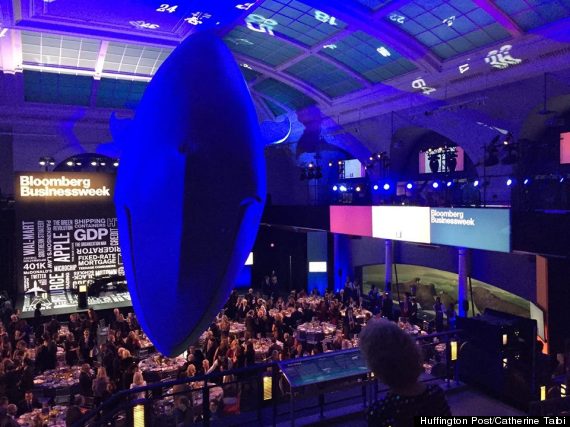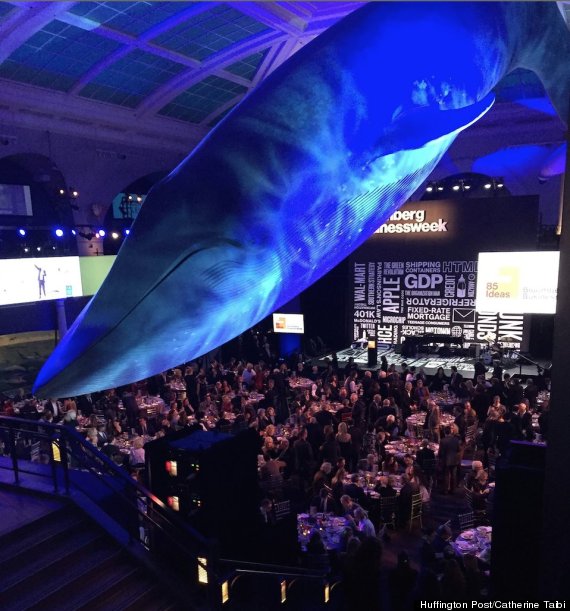 Tony Bennett & Lady Gaga at the Business Week turns 85 party hosted by Bloomberg. pic.twitter.com/eSJB8zniLX

— Richard N. Haass (@RichardHaass) December 5, 2014
RT @edemarse: 85 years of Bloomberg BusinessWeek with 85 inventions pic.twitter.com/tQvtJIcTki

— Bob Lang (@aztecs99) December 5, 2014
Great to celebrate @BW's 85th anniversary tonight with @Tyrangiel and @SethMeyers #Businessweek85 pic.twitter.com/uPY6a8Grz1

— Mike Bloomberg (@MikeBloomberg) December 5, 2014