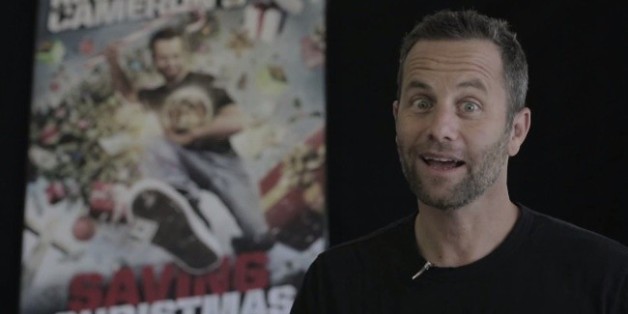 Kirk Cameron's "Saving Christmas" has earned the ignominious distinction of being voted the worst ever movie according to the IMDb charts. Users gave the film just 1.3 stars.
To appear in the Bottom 100, movies have to have at least 1,500 ratings. For perspective, Patheos points out that classic stinker "From Justin to Kelly" is 22 spots higher, with even the titular Justin Guarini calling that movie "abysmal."
The journey to the basement was a quick one for Cameron's movie. It was released in November and immediately won the ire of pretty much every critic. In an attempt to thwart the haters, the actor started a social media campaign to raise the film's Rotten Tomatoes rating, and, though it had some initial success, that clearly didn't work.
The good thing about this for Cameron is, well, everything. The news about his movie's new accolade started trending on Facebook and tons of media outlets, including this one, are covering the story. Despite its poor ratings (understatement of the year?), the film has already had some box office success and is reportedly extending its two-week run, which should give people plenty of time to check out what the worst movie ever actually looks like.
For more, head to Patheos.
BEFORE YOU GO
PHOTO GALLERY
14 Box Office Flops