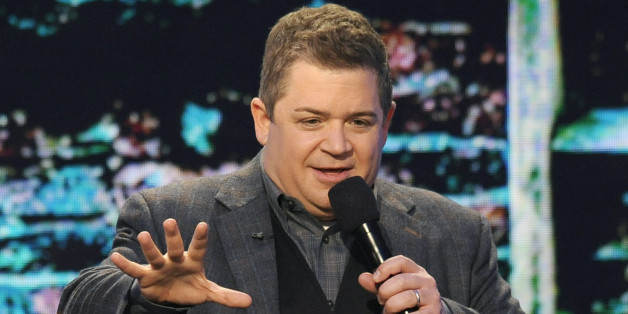 After Hannibal Buress unintentionally sparked a national conversation about Bill Cosby, other comedians are beginning to speak out about the sexual assault allegations that continue to emerge about the comedy legend.
Comedian Patton Oswalt has let his thoughts on the matter be known on Twitter, and on Friday he told The Huffington Post over the phone that he doesn't think there will be an end to the accusations anytime soon.
"I think it's just going to get worse and worse. I don't think it's going to get better," Oswalt said. "People say, 'Oh you're just attacking Cosby,' and I'm like no -- I could not want anything less to be true than this Cosby shit -- but holy fuck, it's so goddamn overwhelming. I don't want it to be fucking true but it's ridiculous!"
So far over 20 women have accused Cosby of assaulting them. Whether the allegations are true or not, Oswalt says "There's no satisfying ending for us at this point."
During a recent interview with Pete Holmes on his podcast, "You Made It Weird," Oswalt imagined Cosby's post-allegations future as a form of "luxurious exile," comparing it to George W. Bush's retirement.
"Everything is being taken away from him, but at the worst, he lives in comfy seclusion for the last years of his life," he said. "It's like when George W. Bush finally left office. It was like, 'Guys, you're not going to get your Nixon ending here.'"
In November, Cosby's lawyer Martin Singer released a statement saying that he would not comment on the allegations, but in a later statement dismissed the recent claims as "ridiculous" and "illogical."
"The new, never-before-heard claims from women who have come forward in the past two weeks with unsubstantiated, fantastical stories about things they say occurred 30, 40, or even 50 years ago have escalated far past the point of absurdity," he wrote.
Earlier this week, Cosby broke his silence to thank his defenders on Twitter. Most recently, his lawyer is counter-suing a woman who accused Cosby of sexual battery in 1974 with claims that she tried to extort money from the comedian before the filing of her lawsuit. Cosby's upcoming New York tour dates have been canceled, but he is scheduled to perform in Ontario in January.
BEFORE YOU GO
PHOTO GALLERY
Bill Cosby Over The Years