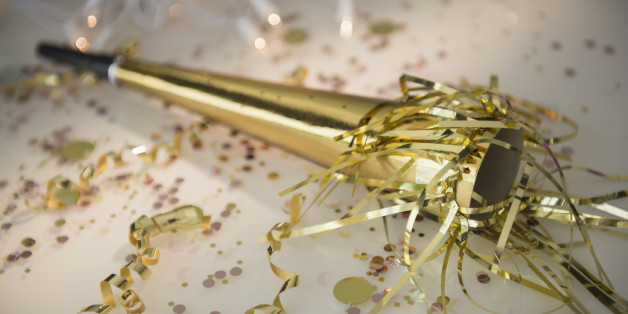 New Year's Eve is a kind of awkward holiday, seeing that it can feel like less of a celebration and more a day of anxious anticipation for the next 365 days of your life. It's also a pretty difficult night to do anything fun, unless you're a celebrity or night club owner.
But even if you're spending New Year's Eve in the comfort of you home, you still can have a blast. All you need are some friends and one of our six fun ways to distract them as you all wait for 2015 to roll around.
1. Watch "Dick Clark's New Year's Rockin' Eve With Ryan Seacrest 2015."

Source: Mtv.tumblr.com
This year, the Dick Clark show is bringing all your faves to Time Square in a show headlined by none other than T-Swift. Other swoon-worthy acts include Charli XCX, One Direction and Meghan Trainor, who will all perform before the ball drops.
2. Have an apocalyptic movie marathon.

Source: Giphy
Nothing like heading into the new year to make you wonder about the scary unknown that is the future. 2001 brought Y2K anxiety, 2012 was the Mayan apocalypse. This year, celebrate the tradition of apocalyptic conspiracy theories with some classic end-of-days flicks like "Dr. Strangelove," or "Dawn of the Dead," or watch some modern faves like "Melancholia" or "War of the Worlds."
3. Or maybe just watch "Frozen."

New Year's Eve's the time to quit holding onto 2014's insecurities, anxieties and self-doubt. Who better than princess Elsa to help you let it all go?
4. Make bucket lists for 2015. (Or try a less-conventional "Bored Jar.")
There are about a gajilion iPhone apps that can help you list out all your hopes, dreams and wishes for 2015. Or go the old school route and make it IRL, with this "Bored Jar:"
Make it a group event and write down all the fun activities you want to do with your friends. The next time you need something to do, reach into the "Things You Want To Do" bucket, and once you've completed the task, move it to the "Things You Did" bucket. Throughout 2015, you'll have the satisfaction of watching yourself accomplish all your goals, one by one!
5. Make a memory board of your favorite 2014 moments.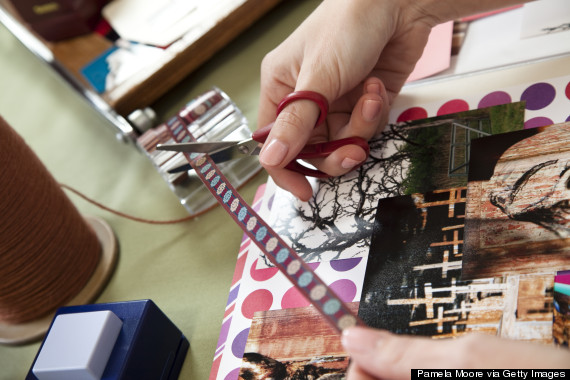 Have all your friends print out their favorite Instagram photos, which they can do for free via apps like Prinkl. Then, ask each person to bring one arts and crafts supply, like glitter or patterned paper. Listen to your favorite tunes from 2014 while you make a collage of your favorite 2014 moments. (For extra fun, sit in a circle and hand all your photos to the person sitting on your left. Then, make beautiful 2014 collages out of each others' memories.)
6. Make your own disco ball to dance under as the clock strikes 2015!
Bring the dance club to your living room with this DIY disco ball that will make your first Instagram moments of 2015 simply fabulous. Tutorial courtesy of the Craft YouTube page.
Follow HuffPost Teen on
Twitter |
Instagram |
Tumblr |
Pheed |
BEFORE YOU GO
PHOTO GALLERY
18 Best Places to Celebrate New Year's