We already know that the Midwest is the best. And the best spot to visit in this agri-fabulous wonderland? We've got our eye on one particular target: Wisconsin.
The state might not get a ton of travel press, but it's a natural playground for all types -- you'll find rafting, hiking and classic outdoor crafts like hunting and fishing in Wisconsin's state parks, lakes and islands. And when temps drop, there are plenty of cheeses, sports and indoor water parks to make Wisco a perfect cost-friendly escape. The thing that really gets us, though, is Wisconsinites' cheery nature.
Hey -- in a state this awesome, we'd be extra-friendly, too. Here are a few more reasons Wisconsin is next on our personal to-do list.
1. Door County has some of really picturesque waterfronts.
The whole of Door County is majestic for a road trip. But the best part, in our opinion, is hopping the car ferry to Washington Island, where you can fish, bike, rent a moped or shack up in a woodland cottage.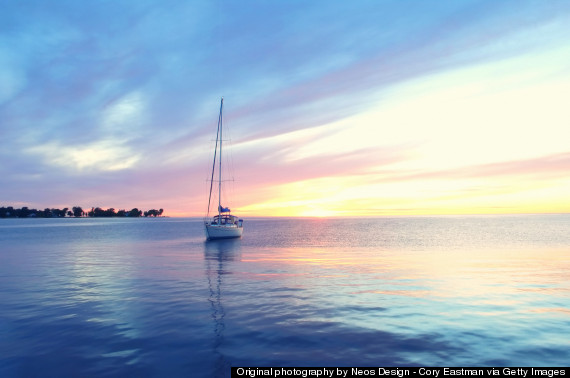 2. Green Bay has been named one of the happiest places in America.
Hmm... could a certain team have anything to do with this?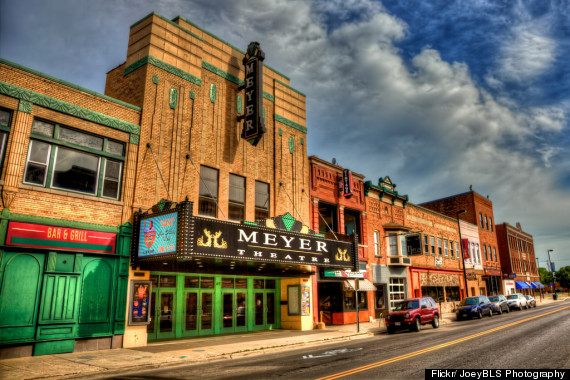 3. The Dells are one big throwback.
Some may mistake them for a cheesy tourist trap, but since they're more than 150 years old, there's a certain endearing quality here. It's tough for anyone to resist roller coasters, zip lines, epic water ski shows and a charming Autumn Harvest Fest. You can even hit up the drive-in!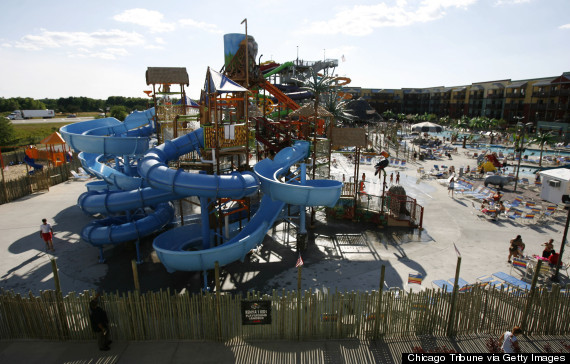 4. ...and Noah's Ark Water Park is America's biggest.
In a state filled with water parks, this guy is the grandaddy of them all -- in fact, he's the biggest water park in the country. You'll find steep drops, rapid-filled rivers, a wave simulator and dark rides.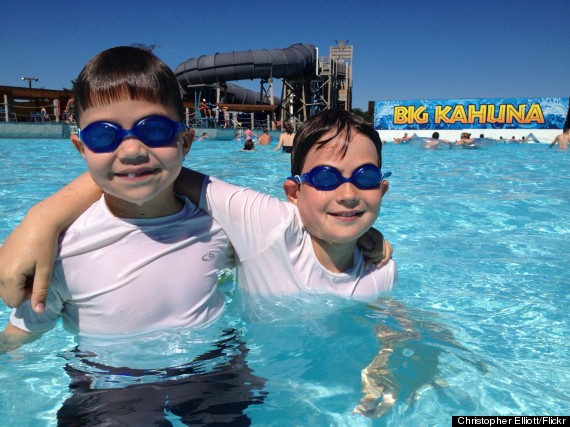 5. The Packers are owned by the people.
As a publicly-owned, nonprofit franchise, they're a rarity in the world of sports. And the Packers' field is named not after a sponsor, but after beloved team founder Curly Lambeau. With more than 81,000 names, team reps estimate it takes THREE DECADES to clear the wait list for Packers season tickets. This is fanhood.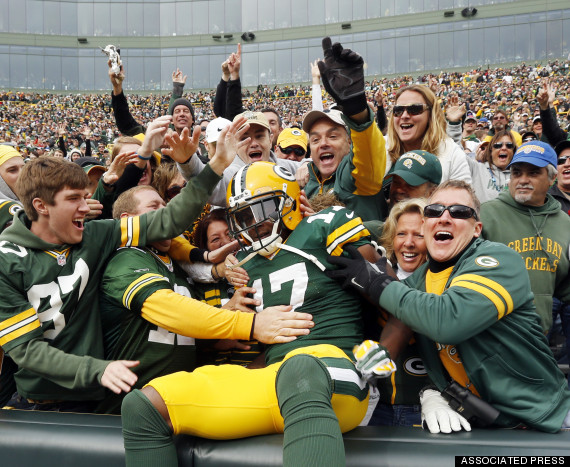 6. Wisconsin Union is the country club experience for everyone.
As long as they pay their dues, members of this University of Wisconsin organization can eat, meet, drink beer and watch live music on the Union's stellar properties, including one on the shores of Lake Mendota. (There are huge discounts for University of Wisconsin alums -- how awesome!)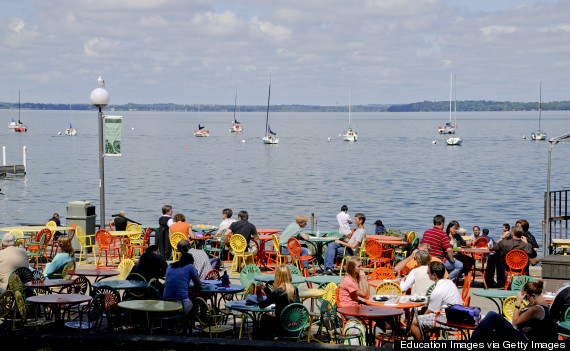 7. Devil's Lake is picture-perfect.
This state park in the Baraboo Hills is chock-full of hiking, canoeing, snowshoeing, hunting and some incredibly daredevil-ish rock climbing.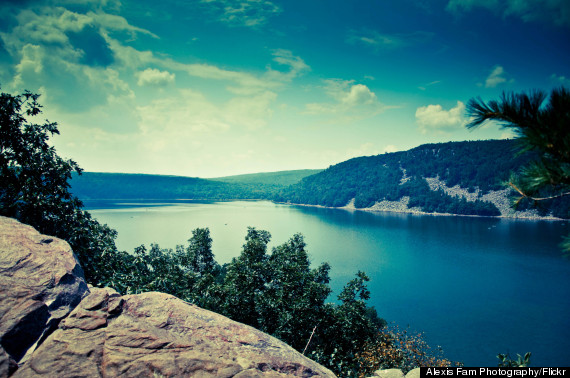 8. You'll become a seafaring explorer in the Apostle Islands sea caves.
Lake Superior's impressive sandstone crannies started forming more than a billion years ago. In summer, weave in and out via kayak, or take a sunset cave cruise. During winter, the caves often freeze up -- sometimes enough to allow snowshoeing or hiking into caverns of icy wonder.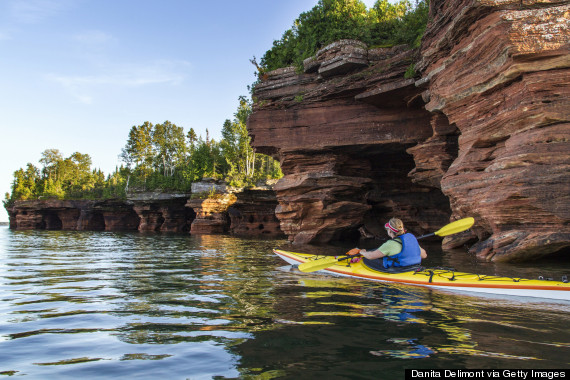 9. And sip like a spy in the Safe House restaurant.
When a cafe makes customers vow "not to disclose its clandestine location," you know the eats are serious. After 8 p.m., you'll need a password to enter this sneaky speakeasy, disguised as "International Exports Ltd." on Milwaukee's Front Street.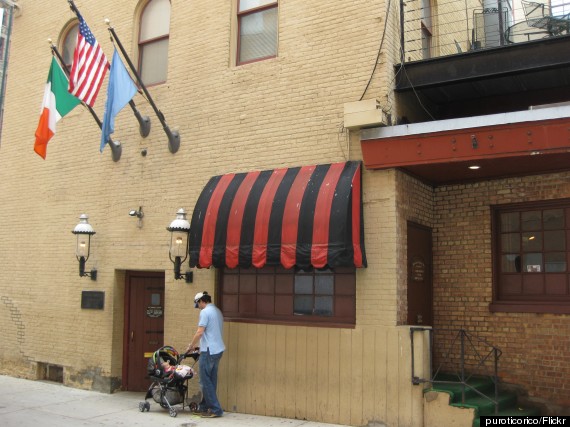 10. You can hang with Packers at Milwaukee Summerfest.
Eleven days. Eleven stages. Over 800 artists and nearly 900,000 in attendance. We don't really blame Summerfest for claiming to be the world's biggest music festival, and we so want to go Packer-spotting there.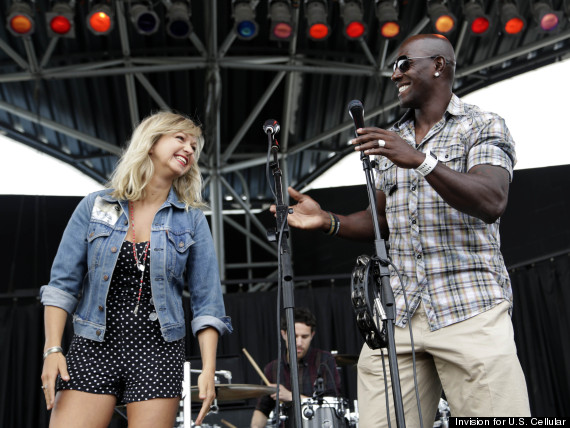 11. Cave of the Mounds is spooky-slash-awesome.
The natural limestone caverns have lighted walkways, fossil digs and -- strangely -- some nearby butterfly gardens.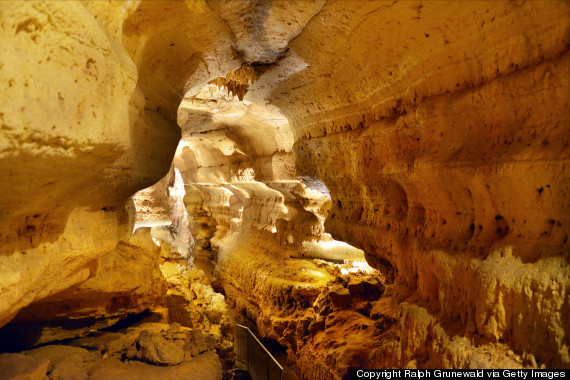 12. There's nothing like Halloween in Madison.
On State Street, a kid-friendly block party by day turns into a raging Freakfest at night.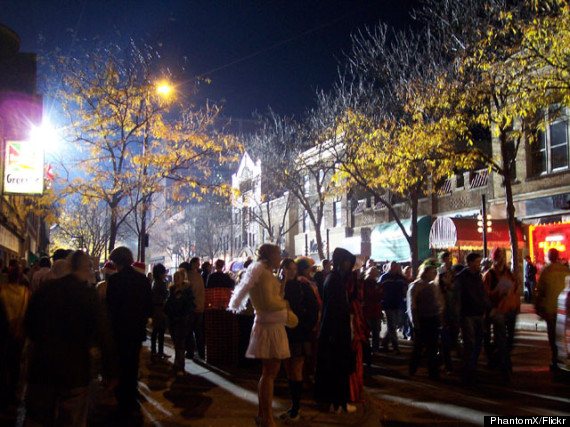 13. You'll taste nature's (cheesy) bounty at the Dane County Farmers' Market.
If there's one thing you should do in Wisconsin, this may just be it. It seems like everyone in Madison shops the Saturday smorgasbord (open almost all year round!). Be sure to pick up some cheese curds now, ya'hear? 14. The world's stinkiest cheese is actually quite delicious.
Keep your nose plugged at cheese stores around the city of Monroe -- Limburger, a regional commodity, is said to be the stinkiest cheese in the world.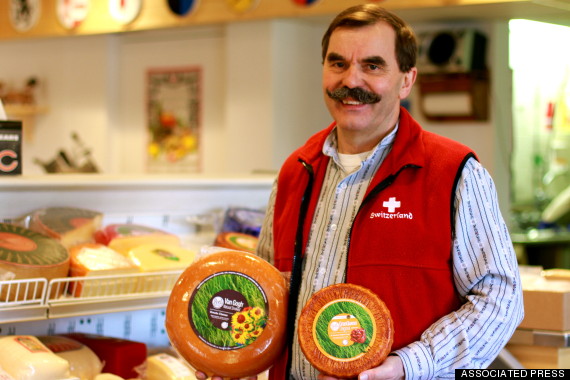 15. ...and cheese curds are just plain delicious.
Om nom NOM.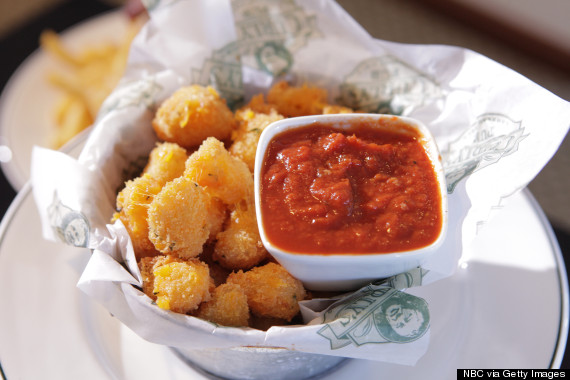 16. In fact, Wisconsinites DE-ICE their roads with cheese brine.
Because beet juice was too sticky, duh.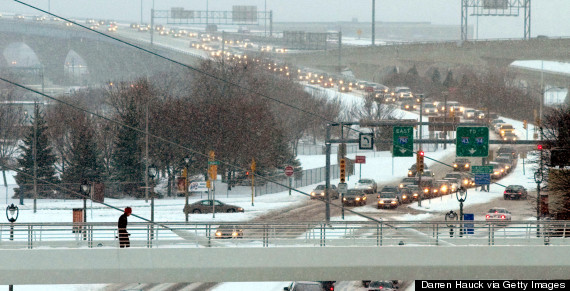 17. Wisconsin is the ultimate in outdoor adventures.
With caves, lakes, mountains and hills, you'll find something fun to do no matter what your nature stride may be. And plenty of open space means a bounty of hidden hiking trails, with bald eagle sightings galore.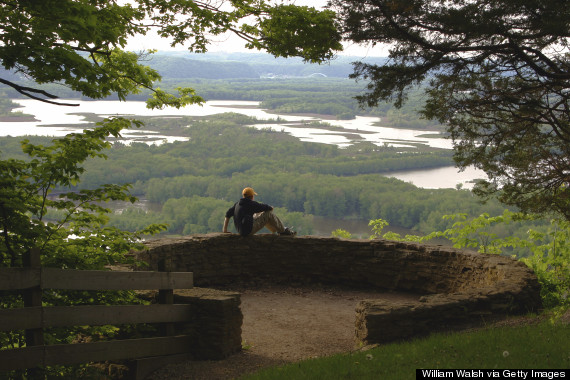 18. Autumn colors look better here.
...they just do. See you this season (and every season), Wisconsin!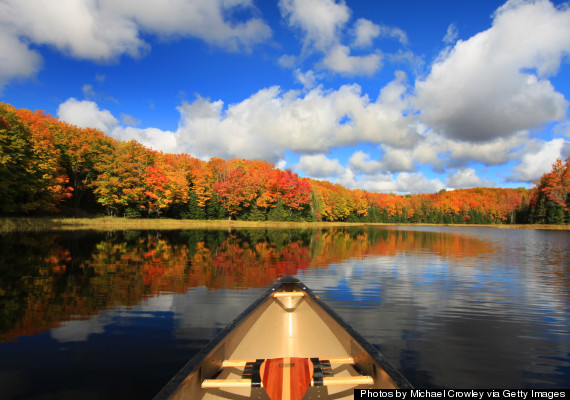 BEFORE YOU GO
PHOTO GALLERY
Mars Cheese Castle Wisconsin