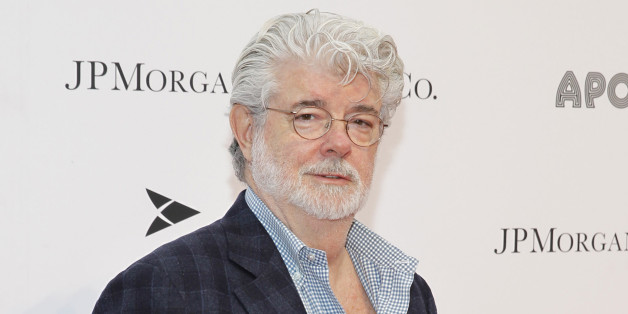 Like all absolutely none of you, George Lucas doesn't want to spoil "Star Wars: The Force Awakens" by poring over every detail in the first trailer. In fact, George Lucas may not watch the trailer at all.
"I don't know anything about it. I haven't seen it yet," he reportedly told Page Six. "I like going to the movies and watching the whole thing there. I plan to see it when it's released."
It doesn't stop there. Despite technically serving as a creative consultant on the sequel (as he does with all "Star Wars" material now that Disney owns Lucasfilm), when asked whether he was curious what director J.J. Abrams has done with the new movie, Lucas responded with a simple "not really."
Lucas' remarks confirm that he's kept his distance when it comes to "The Force Awakens," seeing as the "Star Wars" creator has been saying similar things since before filming began. "I have not spoken to J.J.," Lucas said on "Access Hollywood," in June 2013, a little less than a year before "The Force Awakens" entered production. "He's been busy with 'Star Trek.' I'm sure he'll let me know when he's got some questions."
BEFORE YOU GO
PHOTO GALLERY
Celebrity News & Photos