Miranda Lambert has body insecurities just like anyone else, but the singer wants all women to love themselves for "whatever they've got going on."
The 31-year-old country star opened up about her 20-pound weight loss to Marie Claire and championed having a positive body image for the magazine's January 2015 issue.
"When you have to walk out there in front of thousands of people, it does feel good to know that your shit's not jiggling," she said. "I'm just like anybody else, insecure and scared of looking bad or being criticized. But everybody's making this big, giant thing about it. It's way too much focus on women's bikini photos, and I hate it. Why do we care? I want women to love themselves whatever they've got going on."
In May, Lambert told Women's Health Magazine she was approached by weight-loss companies that wanted her to lose 40 pounds to be a spokesperson. But Lambert has never been one to change for other people.
"Early on, an artist told me, 'Don't be yourself. Perform and be someone else. And I thought, 'That seems like exactly the opposite of what I should be doing,'" she told Marie Claire. "Then I had people wanting me to adjust my lyrics to be more appealing to the masses or whatever. I said, 'No, that's bullshit.' I'd rather sell four copies of something that's real than 4 million copies of something that's fake."
Read Miranda Lambert's full interview in the pages of Marie Claire, on newsstands Dec. 16.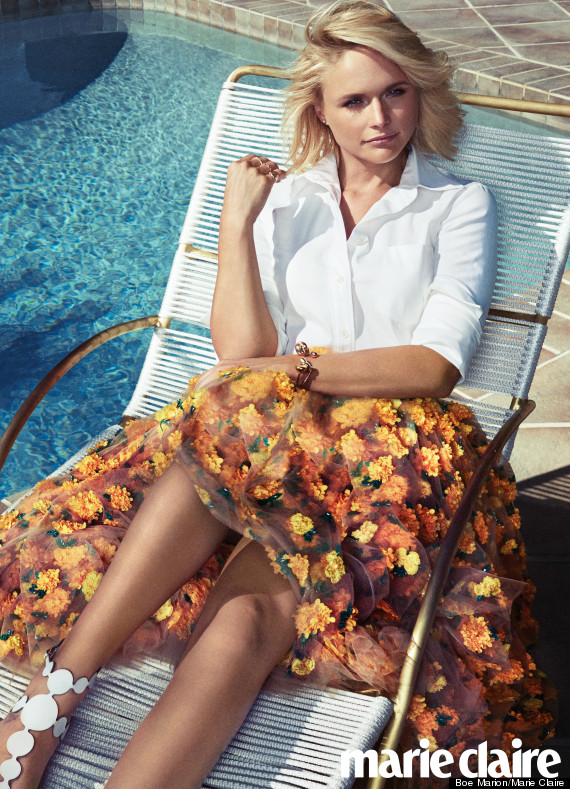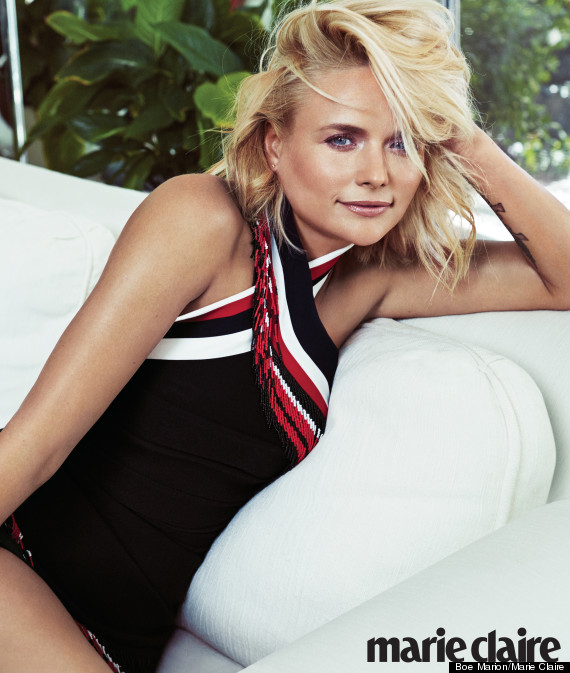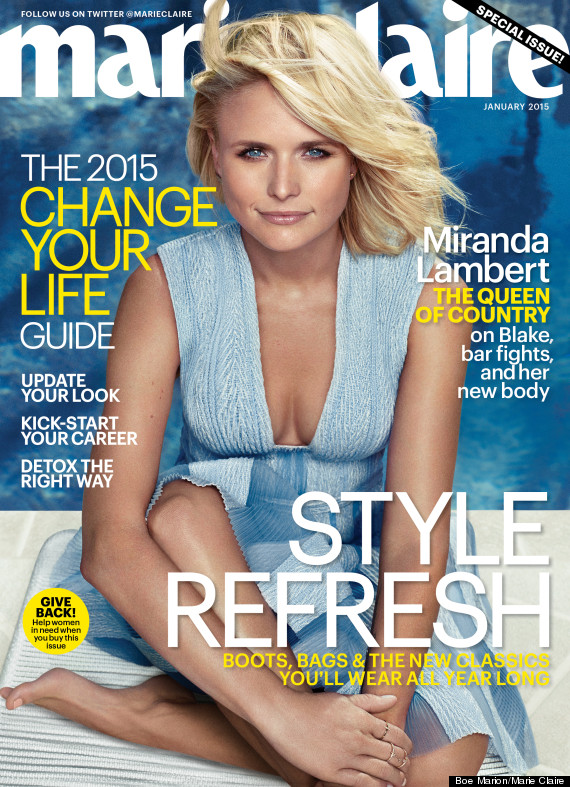 BEFORE YOU GO
PHOTO GALLERY
Inspiring Celebrity Body Image Quotes