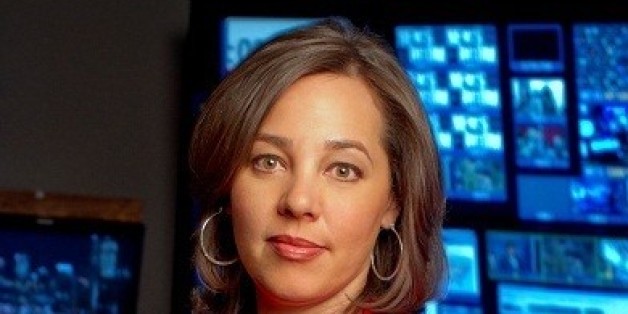 NBC News has hired Janelle Rodriguez as senior vice president of editorial, NBC News president Deborah Turness wrote in a staff memo obtained by The Huffington Post.
"We began the search for this position on the leadership team approximately six months ago, and in Janelle, we have found the right combination of skills and expertise," Turness wrote Tuesday morning. "To know Janelle is to see her deep passion for news, and her keen ability to find the sharpest angle in every story. It's that sensibility, along with her experience bringing together various platforms to best tell those stories, that will position her for success here."
Rodriguez moves to the network from CNN, where she currently works as VP of programming. She is set to begin sometime at the beginning of January and will report directly to Turness.
Read the full memo:
All,

I am pleased to let you know that Janelle Rodriguez is joining NBC News as Senior Vice President, Editorial, starting in early January.

In this important new role, Janelle will tap into the considerable depth and experience of our journalistic operations and serve as the driving and coordinating force of our exclusive, enterprising and original storytelling, and will determine our editorial direction on breaking news. She will report to me and will work in close partnership with editorial leaders across all platforms.

Janelle joins us from CNN, where she currently serves as Vice President of programming, and is credited with directing award-winning coverage of many breaking news events and with driving greater collaboration across the network.

At NBC News, Janelle will have oversight of our specialist editorial units -- currently Investigations and Medical, with more planned. Richard Esposito will report to her and expand his portfolio to be responsible for all units which is recognition of the outstanding work he has done in recent months, and which will enable Julian March to focus his full attention on digital and innovation. The Bookings unit, which has had terrific success since being formed earlier this year under Matt Zimmerman's leadership, will also report into Janelle. Working alongside our newly-integrated digital and broadcast newsgathering Hub, Janelle will generate editorial initiatives and drive long-range planning in close collaboration with all platforms. She will lead our regular division-wide editorial planning meetings. She will also work closely with correspondents to support their journalism and identify development opportunities.

We began the search for this position on the leadership team approximately six months ago, and in Janelle, we have found the right combination of skills and expertise. In this role her job is to focus on one thing - journalism - and to bring together the great talent, assets and experience at NBC News to better serve the entire organization. To know Janelle is to see her deep passion for news, and her keen ability to find the sharpest angle in every story. It's that sensibility, along with her experience bringing together various platforms to best tell those stories, that will position her for success here.

Please join me in welcoming Janelle to NBC News.

Deborah