What are the best foods for your skin? Lisa Drayer, MA, RD, author of The Beauty Diet says that foods high in omega-3s, like salmon, herring, and trout help to keep the skin smooth and supple, and prevent against inflammation and acne. If you're not a fan of fish, plant-based foods like walnuts and flax seeds are also a good source of omega-3's. Vegetables rich in beta-carotene (which gets converted into vitamin A) like sweet potatoes are important for keeping skin smooth and soft. Vitamin C rich produce like kiwi, broccoli, brussels sprouts and peppers are good for your skin, because vitamin C stimulates collagen synthesis, which actually prevents wrinkles! Avoid sugary foods and alcoholic beverages in excess, which can really wreak havoc on the skin.
For Lisa's expert tips on healthy eating at your holiday party, view the slideshow below:
PHOTO GALLERY
Lisa Drayer's Tips For Healthy Eating At Your Holiday Party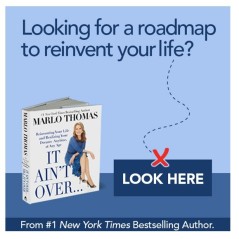 Add Marlo On Facebook:
Follow Marlo on Twitter:
Sign up to receive my email newsletter each week - It will keep you up-to-date on upcoming articles, Mondays with Marlo guests, videos, and more!