In 2011, Brooklyn artist Jenny Williams felt inspired by her daughter Clementine, the preteen's friends, "and the fearless, whimsical, sometimes crazy ways that they dress themselves," she told The Huffington Post in an email. The mom started illustrating the girls' outfits in beautiful colored pencil drawings and created the blog "What My Daughter Wore" to host the images.
Now, three years after launching her site, Williams is releasing a book version. Out this week, What My Daughter Wore is a collection of some of Williams' favorite drawings of her now 12-year-old daughter and her friends. "I think the book is a fun, playful look at what girls are wearing right now," she said. "Its focus is the tween years, because at that age it's still possible to find kids dressing entirely for themselves, without regard for trends or peer pressure."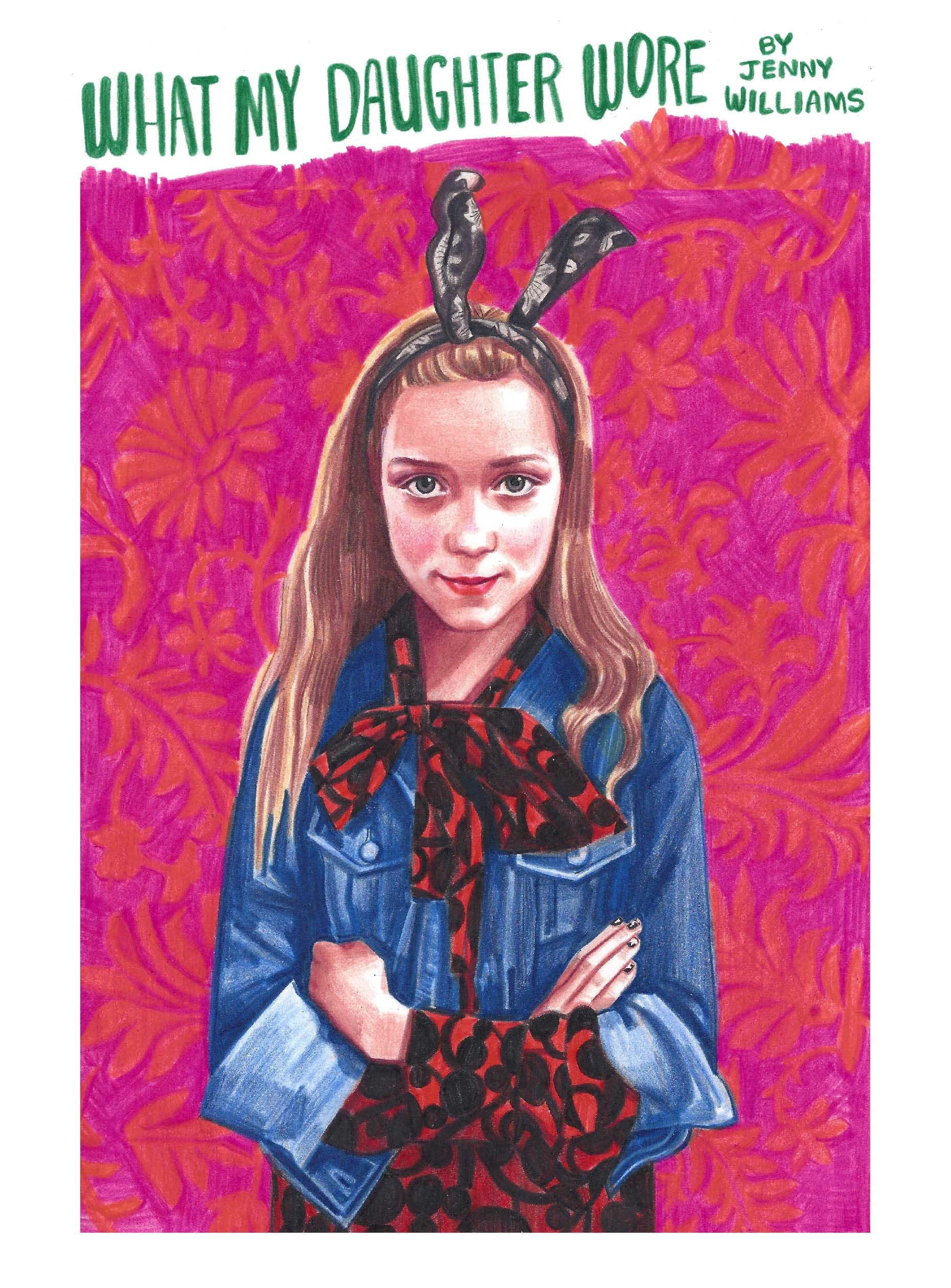 Sketching Clementine's sartorial choices has allowed Williams to bond with her daughter in a unique way and learn a few things about her world. "For better or for worse, girls my daughter's age deal with many of the same issues that we did, and that our mothers did," the mom said. "Social media and texting are huge differences, clearly, even in the half-generation between my oldest and youngest children. Not having to deal with the accountability that comes with face-to-face interaction is unique to today's kids. My daughter has taught me that having a low tolerance for drama (as she does) is even more of an asset in Middle School than it ever was."
While Williams' book features only pictures, in advance of publication, she's been sharing quotes from some of her preteen subjects on Instagram.
In addition to Clementine, Williams has two sons, ages 22 and 14, so her life can get a little chaotic, she said. "The success of this project, and the need to balance it with parenting, has taught me that I am actually capable of multitasking without going nuts." The mom added that she particularly loves the drawings of her daughter in hand-me-down clothes from her older brothers. "Most of her T-Shirts have already survived two boys!"
Clementine loves the drawings -- and now book -- she's inspired, her mom said. "She is an artist also, and she is proud to have been a de facto collaborator on this ongoing art project."
Here are 12 select images from What My Daughter Wore:
PHOTO GALLERY
What My Daughter Wore
Like Us On Facebook |

Follow Us On Twitter |

Contact HuffPost Parents
BEFORE YOU GO
PHOTO GALLERY
50 Children's Books with a Positive Message, Chosen By Julie Handler