For the second time in just two weeks, a dolphin has been killed in the northern Gulf of Mexico -- this time, with a yellow-feathered hunting arrow, which was found lodged in its side.
The dolphin reportedly washed ashore in Orange Beach, Alabama, over the weekend. The National Oceanic and Atmospheric Administration said in a news release that the animal may have survived five or more days after being shot before eventually dying from an infection caused by the wound.
(Story continues below.)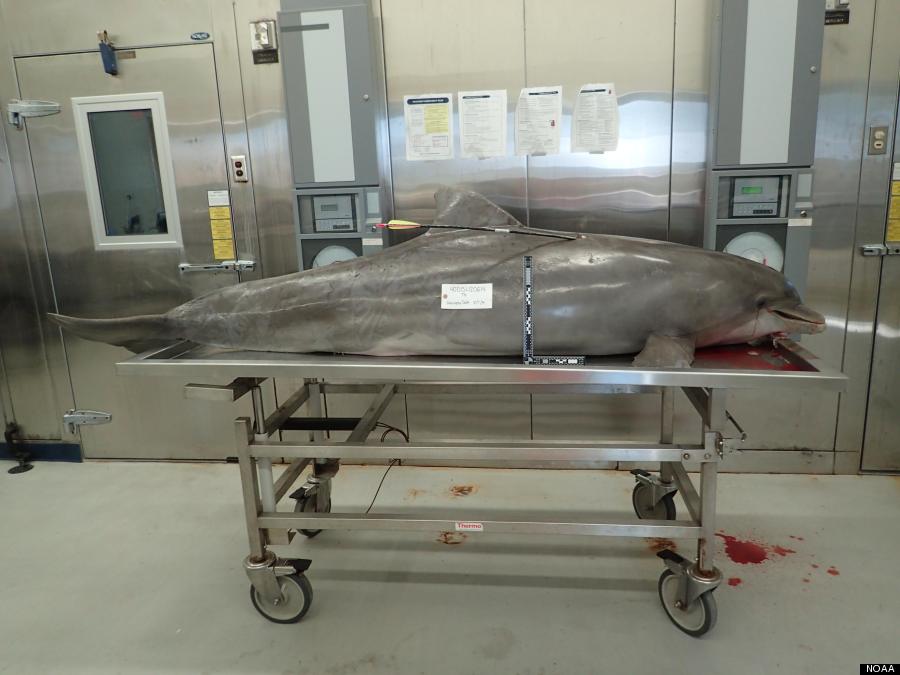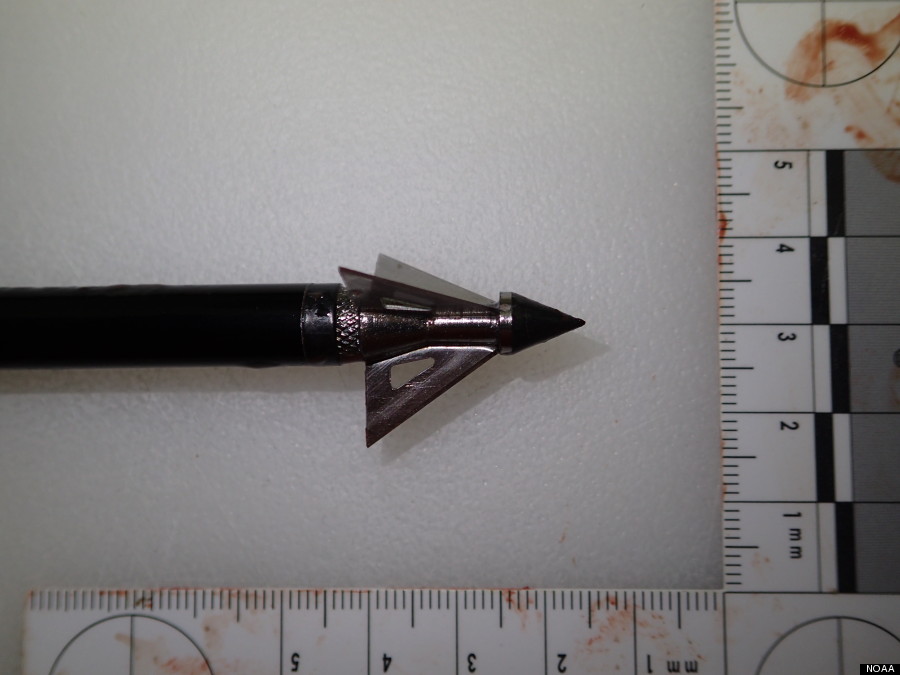 NOAA officials said this week that it had launched an investigation into the dolphin's death and requested the help of members of the public with information about the killing. According to Florida-based news outlet WFLA, the Humane Society of the United States and the Humane Society Wildlife Land Trust have offered a $5,000 reward for information in the case.
"This intelligent, social creature experienced tremendous suffering from this senseless act. We are grateful for NOAA's work to investigate this heinous crime and are hoping someone with information will come forward," Alabama Humane Society Director Mindy Gilbert said in a statement.
According to NOAA, this is the second human-related dolphin killing in the northern Gulf in just two weeks. In late November, a pregnant bottlenose dolphin was found dead on Miramar Beach, in the Florida panhandle. That dolphin, which had reportedly been just weeks from giving birth, had been shot with a firearm.
NOAA officials say that violence appears to be on the rise against dolphins in the northern Gulf. At least 17 dolphins have been shot in the area since 2002, the organization said, with 70 percent of those cases occurring in the last four years.
Though it remains unclear just who the perpetrators of these killings are, there has been speculation that local fishermen -- disgruntled by dolphins stealing their bait or catch -- may be responsible.
There have, in the past, been instances of fishermen intentionally harming dolphins. In 2009, for example, a man in Panama City, Florida, was sentenced to two years in prison after he was found guilty of making pipe bombs to kill dolphins. Several fishermen have also been slapped with fines in recent years for shooting the animals.
To prevent human violence toward dolphins, NOAA has reminded members of the public to never feed the animals in the wild. "Dolphins fed by people learn to associate people with food, causing them to remove bait and catch directly from recreational and commercial fishing gear," NOAA wrote in a release this week. "This is frustrating to fishermen and has led to an increase in human violence."
H/T Jon Mooallem
BEFORE YOU GO
PHOTO GALLERY
Amazing Sea Creatures