Leave it to the Screen Actors Guild Awards to throw Oscar season its first real curveball. Among the big surprises from the SAG Awards nominations special -- besides that co-announcer Ansel Elgort was introduced as "actor, DJ and music producer" -- was Naomi Watts, who scored an Outstanding Performance by a Female Actor in a Supporting Role nomination for ... "St. Vincent"? It's true: Watts, who plays a pregnant Russian prostitute in the film (complete with a thick accent straight out of "Rocky and Bullwinkle") bested not just her own superior performance in "Birdman," but other great ones from Jessica Chastain in "A Most Violent Year," Laura Dern in "Wild" (or "The Fault in Our Stars"), Rene Russo in "Nightcrawler" and a host of other worthy contenders.
Fortunately, Watts' out-of-left-field nomination wasn't the only surprise on Wednesday morning. There were others, and some were great! Ahead, four talking points to ponder following the SAG Awards nominations.
Jake Gyllenhaal is still a contender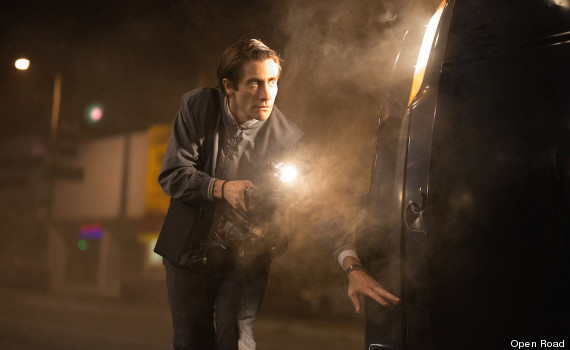 Huzzah to the Screen Actors Guild for remembering that Jake Gyllenhaal is a complete force in "Nightcrawler," delivering what might be his best performance yet. It was assumed that Gyllenhaal was on the fringes of the crowded Best Actor race before Wednesday morning, but not anymore. Put him slightly ahead of David Oyelowo (for "Selma") and Timothy Spall (for "Mr. Turner") as a serious threat to earn the fifth and final Oscar slot (this assuming the Academy Awards follow the SAG lead and also nominate Steve Carell, Benedict Cumberbatch, Michael Keaton and Eddie Redmayne).
Jennifer Aniston might be an Oscar nominee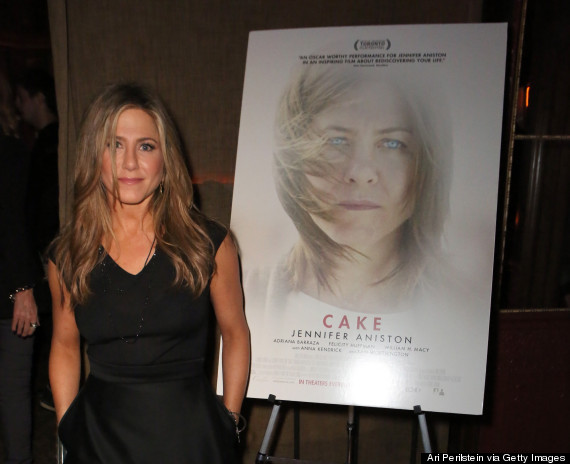 Speaking of conventional wisdom, the Best Actress race has focused in on four names: Julianne Moore (for "Still Alice"), Reese Witherspoon (for "Wild"), Felicity Jones (for "The Theory of Everything") and Rosamund Pike (for "Gone Girl"). The fifth slot remains wide open, with Amy Adams (for "Big Eyes"), Hilary Swank (for "The Homesman") and Jennifer Aniston (for "Cake") remaining viable options. It was Aniston who got a big boost on Wednesday, grabbing a SAG Award nomination for her work in the indie drama. She plays a woman dealing with chronic pain and some great personal losses in the film, and it's easily her best acting performance since "The Good Girl" in 2002. It seems Aniston knows she has the goods to get a nomination: She has been promoting the work everywhere, basically willing herself to contender status. Comeback stories and physical transformations are enticing narratives for awards voters, and Aniston has both. In a year without a solid fifth option, why not her?
"The Grand Budapest Hotel" is hanging around Great news for Wes Anderson fans, as the SAG Awards included the director's "The Grand Budapest Hotel" among its nominees for Outstanding Performance by a Cast in a Motion Picture (the SAG equivalent of Best Picture). Released in March, "The Grand Budapest Hotel" was Anderson's biggest box office hit (it earned $172 million around the world) and perhaps his biggest risk. The melancholy film, about both life during wartime and the way storytellers tell stories, was put together like a nesting doll and featured a central performance by Ralph Fiennes that stands among the year's best. Whether Oscar voters remember the film come January remains to be seen, but its inclusion here was a welcome surprise.
"Fury" got more nominations than "Selma"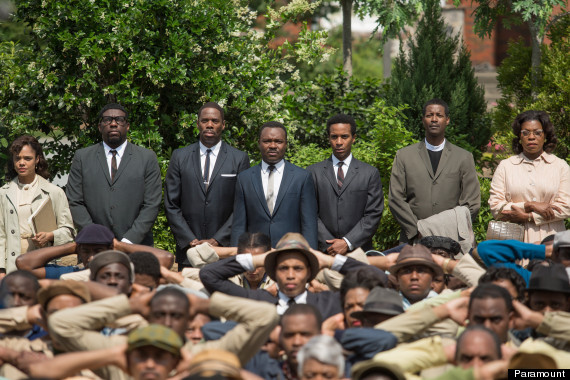 "Fury" was cited for Outstanding Action Performance by a Stunt Ensemble in a Motion Picture. "Selma" got nothing. So, not a great morning Ava DuVernay's Martin Luther King movie. But that might have more to do with SAG voters not having widely seen the film than anything else. Last year, "The Wolf of Wall Street" was snubbed by the SAG Awards in a similar fashion, but still scored five Oscar nominations, including Best Picture and Best Actor. That's good news not just for "Selma" (which, like "The Wolf of Wall Street," is a Paramount release), but also "Unbroken," "A Most Violent Year" and "American Sniper," three other year-end releases with Oscar hopes that scored a grand total of one SAG nomination ("Unbroken" for Stunt Ensemble).
BEFORE YOU GO
PHOTO GALLERY
SAG Awards 2014