2014 was a great year for teens, with young people creating new social media trends, starting innovative businesses and making incredible art -- all while balancing the everyday stresses of being a teen.
As we head into 2015, plenty of up-and-comers are poised to surprise, entertain and inspire the world with their voices and their creativity. Here are 15 of our favorites:
1. The teen activists who have been protesting the Eric Garner and Michael Brown decisions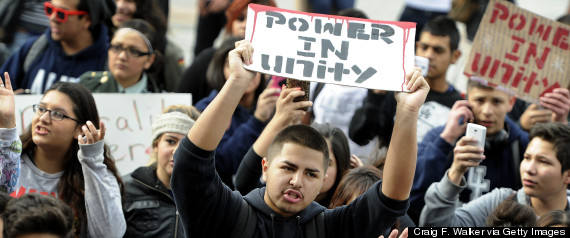 Teens have been on the front lines of protests against grand jury decisions on the Michael Brown and Eric Garner cases. From New York to Colorado, hundreds of high school students have marched for justice. Expect them to stay vocal as we move into 2015.
2. Hailee Steinfeld, 18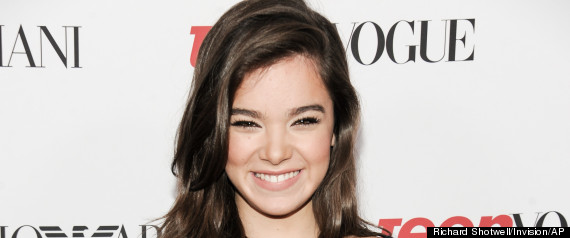 This teen got her impressive start as the world's toughest girl in the Coen brothers' "True Grit," but we suspect 2015 just might be her year. She's starring alongside Anna Kendrick and Rebel Wilson in the much-anticipated "Pitch Perfect 2," which will be out in May. She has several other films in the works, and recently nabbed a role in upcoming YA film, "The Statistical Probability of Love At First Sight."
3. Alexey, 17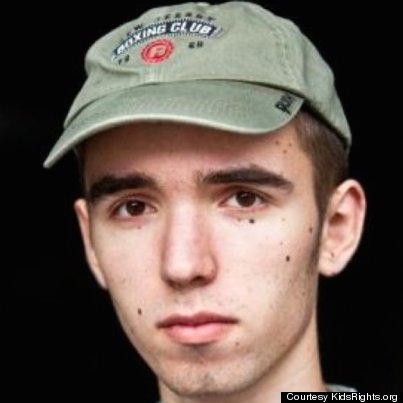 Alexey was a nominee for the 2014 International Children's Peace Prize for his amazing work on the front lines of the crusade for justice for LGBTIQ rights in Russia. He is one of the most important voices on "Children-404," an online community for Russian queer teens to share support and solidarity. When the founder of Children-404 came under attack for spreading "gay propaganda," Alexey formed a protest movement in response, and the case was closed after just a few days. Though he's been attacked twice during his activism, he continues to fight bravely.
4. Shawn Mendes, 16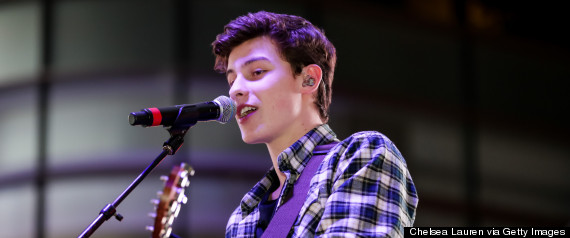 After rising to fame on YouTube, this musician's hit single "Life of the Party" debuted on the top 40 and with an upcoming tour with T-Swift, this 16-year old is set to take off into 2015 at lightning speed. Right now, he's hard at work on his debut album, due out sometime next year.
5. Brendan Jordan, 15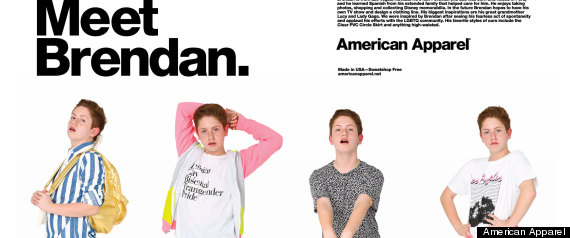 The charming teen caught everybody's attention when he vogued behind newscasters reporting on the opening of a mall. The Internet went wild for him, appearances on the talk show circuit followed, and American Apparel just cast in him their latest ad. Of his newfound fame, he told The Huffington Post: "The biggest change, though, is that I can finally be heard. I strongly throw a message out there of equality, freedom, love, self-acceptance and absolutely no judgment."

6. "Unlocking The Truth" bandmates, Malcolm Brickhouse, 13, Jarad Dawkins, 12, Alec Atkins, 13
First discovered in 2012, the Brooklyn metal band is taking off at lightning speed, playing in huge national festivals like 2014's Warped Tour. Unlocking the Truth also became the youngest band to ever play at Coachella this year. After opening for bands like the Guns & Roses, the teens signed a 1.7 million dollar multi-album contract with Sony this past July.
7. Willow, 14, and Jaden Smith, 16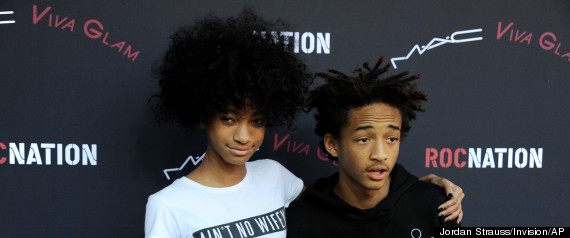 The Smith kids have been in the public eye for quite some time, but this year they really started to stump/intrigue us with their kind of amazingly-weird interview with The New York Times. They got some Internet flack for it, but when Vice asked a bonafide philosopher to explain their comments, he called the Smiths "well-educated, if a little New Agey."
They're giving us plenty to talk about, but they're also making some great art: each recently dropped a new album. Jaden won some cred for his album, 'Cool Tapes Vol. 2,' and Willow's three-song EP, "3," has generated some incredible feedback. Jaden claims he's got more music on deck, and we're pretty stoked to see what both Smiths have in store.
8. The teens of "The Arts Effect NYC"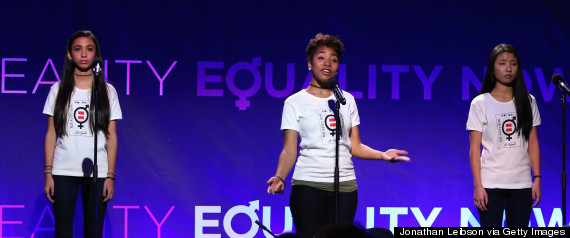 The teen girl theater troupe uses the power of theater to make change through projects like their play, "Slut." They've taken their work around the globe and designed a workshop for sexually exploited youth. Even with so much on their plate, they somehow found the time to respond awesomely to TIME's proposed feminist ban.
9. Zendaya, 18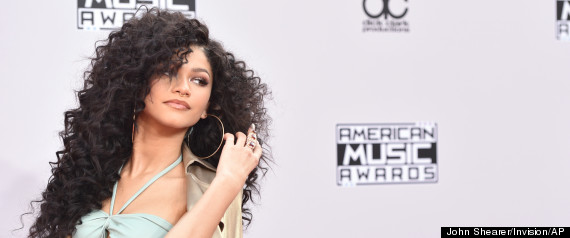 The singer and actress first rose to fame with a role on the Disney show "Shake It Up," and 2015 just might be her biggest year yet. She's returning to the small screen with upcoming TV show, "Undercover," which premiers in January and will also be releasing her second album.
10. Jules Spector, 14
The young feminist has been vocal about the potential of teens to change the world in the Internet age. She started the blog Teen Feminist, where she writes about a wide rane of feminist issues. She was also a featured speaker at the 2014 Women Moving Millions summit, and was one of the featured "loud women" role models, alongside Kim Gordon and Natasha Lyonne, honored by the feminist Internet learning startup, "School for Doodles."
11. Suman Mulumudi, 15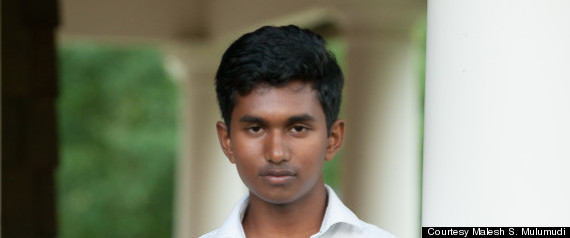 The teen made waves in 2014 for his invention of the game-changing smartphone app, Steth IO, that turns your phone into a stethoscope and heart rate monitor. Now, he's working on improving Steth IO, developing new medical technology and acting as CEO of his startup, StratoScientific.
12. Becky G, 17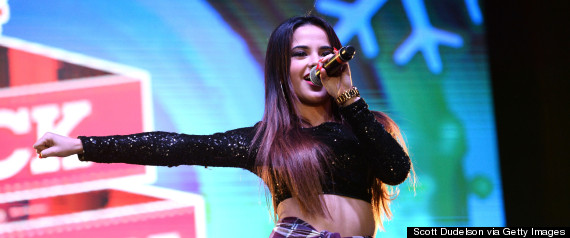 It's been a big year for the YouTuber-turned-pop-star, with a popular music video, an AMA performance and a opening gig on Katy Perry's tour. She'll kick off 2015 with a performance on "Pitbull's New Year Revolution" broadcast, followed up by her eagerly-awaited debut album release early in the year.
13. Elle Fanning, 16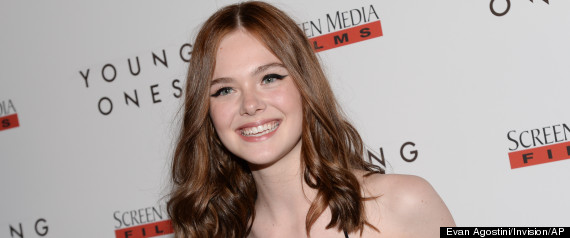 It's been awhile since Elle Fanning was known as merely "Dakota's younger sister." This past year, Elle was nominated for a Teen Choice Award for her role in the hit, "Maleficent." Now, she's gearing up for an even busier 2015, with upcoming film releases for "Trumbo," costarring Breaking Bad's Brian Cranston and "Three Generations," in which she'll portray a transgender teen.
14. Zoey, 12

Source:Logo TV
Not yet a teen, but she will be in 2015! Zoey was one of four stars of Laverne Cox's recent documentary "Trans Teen," where she bravely put her life on screen to show America the strife that trans teens face. In the after-show, Zoey and her mom talked to Laverne Cox about the difficult Zoey's had in school, and what it's like to be young in a trans-phobic world.
15. Erik Finman, 16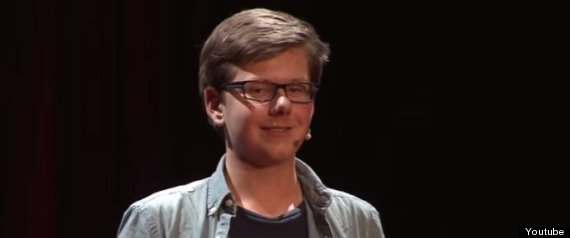 The Internet boy wonder turned a $1,000 check from his grandma into a $100,000 fortune by investing in Bitcoin back in 2012. He used the profits to fund his career as an entrepreneur and started Botangle, an online video tutoring service. Erik dropped out of high school and is now hard at work expanding his empire. He gave an epically inspirational speech at the 2014 TEDXTeen event in London, which you can check out below.
Follow HuffPost Teen on
Twitter |
Instagram |
Tumblr |
Pheed |
BEFORE YOU GO
PHOTO GALLERY
Inspiring Teens