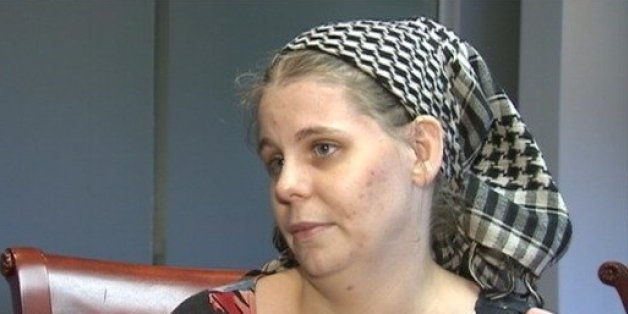 A hearing-impaired Georgia woman has won a $100,000 lawsuit after police arrested her for swearing.
Cobb County police arrested Amy Barnes in 2012 after she cursed and made crude gestures at officers while riding her bike. The cops were in the process of questioning a man outside a convenience store as Barnes rode past, according to the Atlanta Journal Constitution.
"They came after me like it was some action movie," Barnes told WSB.
Police arrested her on disorderly conduct charges and put her in jail for 23 hours. Barnes said police told her that they put her in solitary confinement for six of those hours because she was hearing impaired.
A judge dismissed the charges against Barnes in 2013. She sued the county, claiming her First Amendment rights were violated.
A judge found that Barnes didn't pose a threat to the officers as she cursed at them and rode by.
"The defendant's statements, although offensive to this court, clearly constitute political speech," Judge Melodie Clayton wrote in her acquittal of Barnes. "If there is a bedrock principle underlying the First Amendment, it is that government may not prohibit the expression of an idea simply because society finds the idea itself offensive or disagreeable."
Like Us On Facebook |

Follow Us On Twitter |

Contact The Author
BEFORE YOU GO