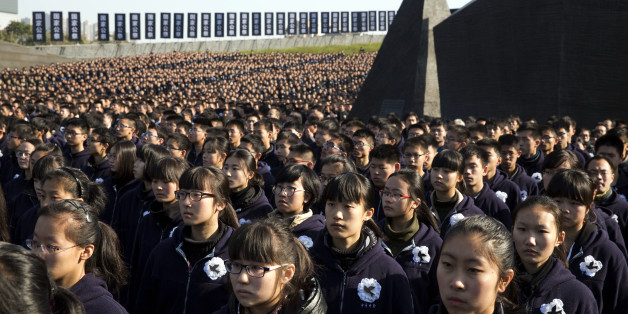 By Ben Blanchard
BEIJING, Dec 13(Reuters) - China and Japan should set aside hatred and not allow the minority who led Japan to war to affect relations now, Chinese President Xi Jinping said on Saturday, as the country marked its first national memorial day for the Nanjing Massacre.
China and Japan have long sparred over their painful history. China consistently reminds its people of the 1937 massacre in which it says Japanese troops killed 300,000 people in its then capital.
A postwar Allied tribunal put the death toll at 142,000, but some conservative Japanese politicians and scholars deny a massacre took place at all.
Ties had deteriorated sharply over the past year following Japanese Prime Minister Shinzo Abe's visit to the Yasukuni Shrine honoring war criminals among Japan's war dead. The two are also involved in a spat over islets in the East China Sea.
But both countries, mindful of the economic stakes, reached agreement last month to try to reset ties during an ice-breaking meeting between Xi and Abe in Beijing.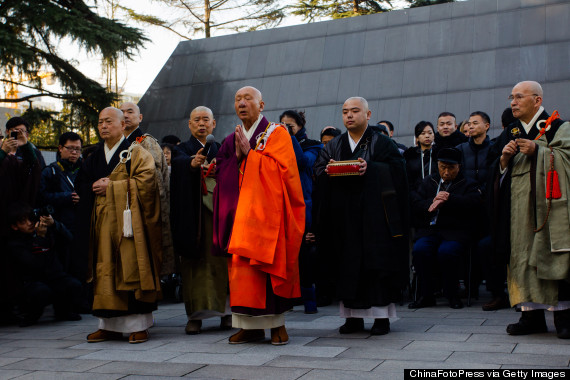 Buddhism masters at the Memorial Hall of the Victims in Nanjing Massacre by Japanese Invaders on Dec. 13, 2014 in Nanjing, China. (ChinaFotoPress/ChinaFotoPress via Getty Images)
Speaking at a memorial in the eastern city of Nanjing, a somber Xi said that while history must never be forgotten, the future was just as important.
"The reason we are having a memorial for the Nanjing Massacre victims is to recall that all good-hearted people yearn for and hold fast to peace, not to prolong hatred," Xi said, in comments carried live on state television.
"The people of China and Japan should pass on friendship from generation to generation," he added.
"Forgetting history is a betrayal, and denying a crime is to repeat a crime. We should not hate a people just because a small minority of militarists set off an invasion and war.
"... but nobody at any time should forget the severe crimes of the invaders."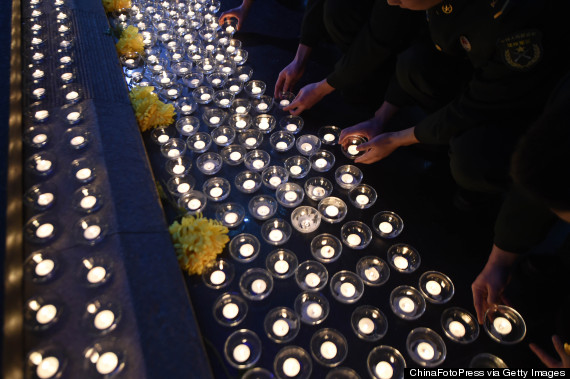 People light candles to commemorate National Memorial Day at History Museum on Dec. 13, 2014 in Shenyang, Liaoning province of China. (ChinaFotoPress/ChinaFotoPress via Getty Images)
Doves to signify peace flew overhead once Xi, wearing a white flower on his lapel to signify mourning, finished speaking.
Next year is the 70th anniversary of the end of World War Two, and China has already promised memorials, offering the potential for further Sino-Japanese friction.
In recent days, China has released heart-rending accounts of the violence from its archives.
"With the issue of history having become an unavoidable hurdle in Japan's relations with neighbors, the best way for the island nation to proceed is sincere acknowledgement and repentance of its war-time past, rather than futile attempts to reject it," the official Xinhua news agency said in a commentary. (Reporting by Ben Blanchard; Editing by Nick Macfie)