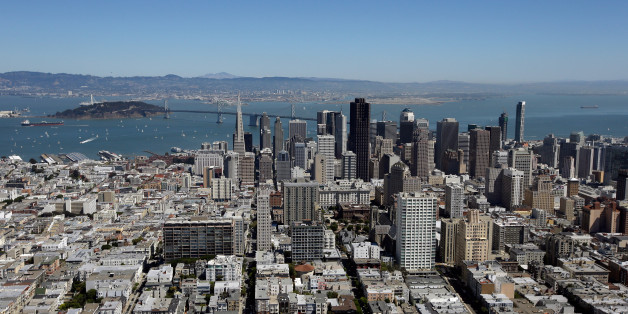 The San Francisco school board voted unanimously on Tuesday to require all of the city's 19 public high schools to offer ethnic studies courses.
In offering ethnic studies across the city's school system, San Francisco became the third California city to offer such courses, even as they spark controversy in more conservative Southwestern states.
"When you look at [the ethnic studies] curriculum, it is really about a deeper and broader knowledge about systems of oppression that have been historic in our country and in the world," board President Sandra Fewer said, according to the San Francisco Examiner.

Under the proposal, courses will start next fall, with the long-term goal of eventually making them a graduation requirement.
"I absolutely believe ethnic studies is a game changer in helping us love ourselves, in helping young people love themselves," San Francisco school board member Kim-Shree Maufas said, according to the San Francisco Gate. "They are so bombarded in how to hate themselves."
Los Angeles Unified School District went a step further last month by voting to require all students to take a one-semester class in the subject area in order to graduate. The new requirement goes into effect in the 2018-2019 school year.
The El Ranchero school district outside Los Angeles became the first one in California to adopt the requirement in July.
California Assemblyman Luis Alejo (D-Salinas) introduced a proposal earlier this year to direct the state's education department to develop a model to implement a statewide ethnic studies curriculum, but the legislature did not approve it.
The trend toward offering ethnic studies more widely in California public schools runs contrary to more hostile views taken by state officials in the Southwest.
The Republican-packed Arizona state legislature outlawed a controversial Mexican-American Studies course in Tucson that independent researchers credit with raising student achievement and increasing graduation rates. Conservatives argued that the classes politicized students in the majority-Hispanic district and bred resentment against white people.
A movement to press the Texas legislature to create a Mexican-American studies course for the state's public schools this year failed amid conservative opposition on the Republican-majority State Board of Education.
BEFORE YOU GO
PHOTO GALLERY
Latino Books Once Banned In Arizona