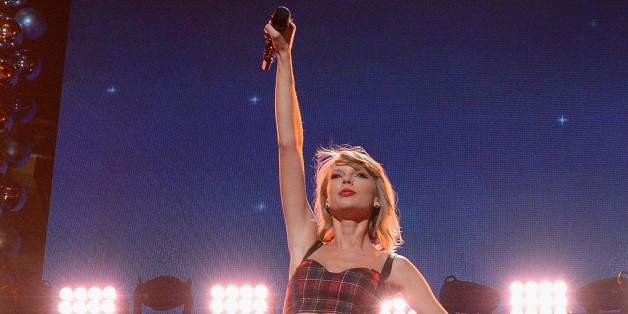 With an all-star lineup that boasted just about every major pop star on the radio in 2014, z100's Jingle Ball at Madison Square Garden in New York on Friday was a great refresher of the biggest hits of the year. Here are 5 standout moments from the night:
1. Sam Smith's Acoustic Performance Of "Latch"
From the moment Smith took the stage, the British singer captivated the entire arena with his soulful voice and heartfelt ballads. Though "Stay With Me" and "I'm Not The Only One" had everyone in the place a little teary-eyed, his acoustic performance of "Latch" is what really gave the crowd goosebumps. The stripped down rendition of the dance hit by Disclosure made the song even more amazing.
2. Ariana Grande Handled A Minor Trip-up Like A Boss
Ariana Grande is one of the biggest names in music this year, and all eyes were on her as she belted out her latest radio smash, "Love Me Harder." Unfortunately, that meant that the whole audience saw her trip as she walked across the stage. But the way she handled the stumble only made the performance more memorable.
"Woo, girl! I almost died up here," she laughed, before carrying on with the performance. The 21-year-old proved again that she could laugh at herself when she posted the video to her Instagram account the following day:
3. Lil Jon Showed Up in A Santa Suit
Thanks to this guy, the most frequently asked question of the year was "Turn down for what?" At Jingle Ball, Lil Jon proved once again that he turns down for absolutely nothing and no one, as he hit the stage in a Santa Suit to introduce "5 Seconds Of Summer."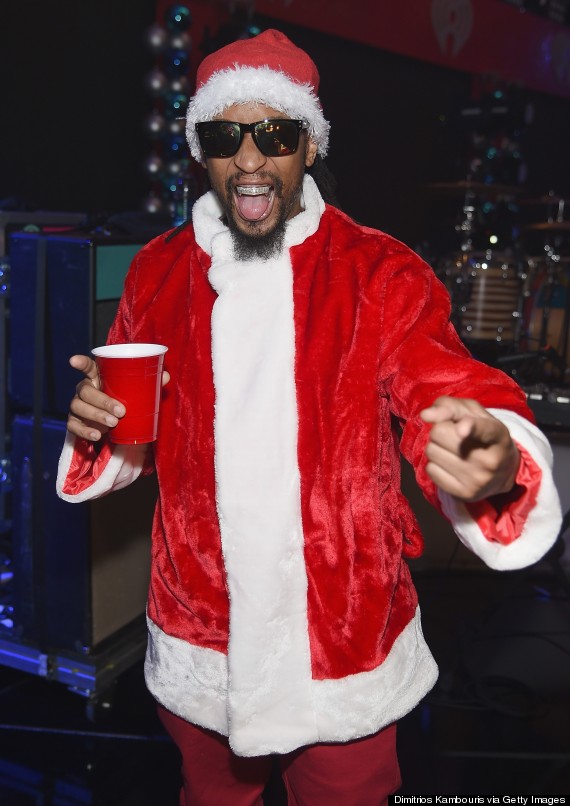 4. Nick Jonas Brought An Enviable Posse
Okay Jonas, now we're the ones who are "jealous." His performance of the hit song was a standout moment of the night, thanks to the backing of a Gospel choir who sang along with him. That was the only song Jonas had on the set list for the evening, but it was a major takeaway from the event.
5. Taylor Swift Invited Us To Her Birthday Party
Arguably the biggest star of the show, Swift was the last performer of the night, and the singer was ready to go out with a bang. After performing "Welcome To New York," "We Are Never Ever Getting Back Together" and "Blank Space," to an audience that was belting out every word along with her, Swift was sure to announce that her birthday was just a few minutes away as the clock neared midnight. She then finished up with "I Knew You Were Trouble" and "Shake It Off," as the evening officially turned into her birthday bash. So yes, technically HuffPost Entertainment was at Taylor Swift's 25th birthday party.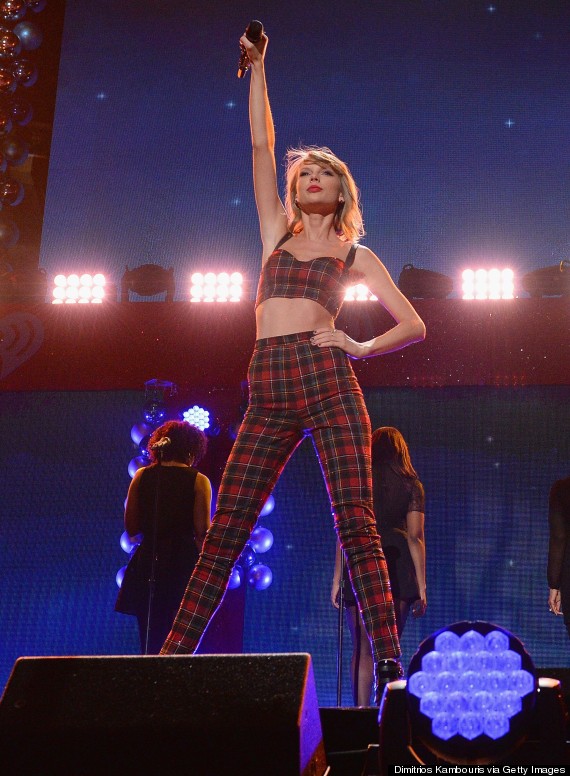 BEFORE YOU GO
PHOTO GALLERY
Celebrity News & Photos