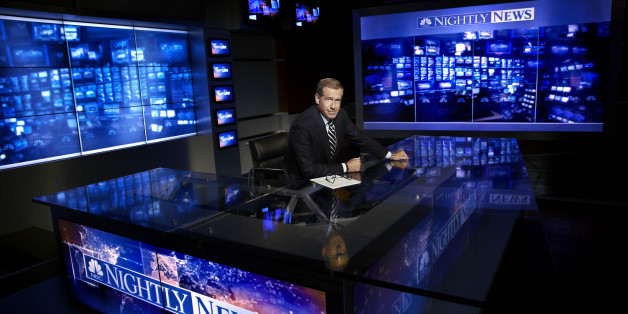 Brian Williams has renewed his contract with NBC News and will stay on as the network's "Nightly News" anchor and managing editor "for years to come," NBC News announced in a press released Monday.
Williams recently celebrated his 10-year anniversary as the host of the network's flagship program, and NBC News president Deborah Turness expressed her admiration for the anchor in a note to staff.
"Under Brian's leadership, Nightly has solidified its position as America's most watched news broadcast, and is off to its best start of the season in nine years," she wrote. "His deep connection with viewers extends beyond the broadcast to his leading of our breaking news events, his primetime specials and the Nightly offerings on digital and social media. In this changing news and media environment, that special trust in Brian is more important than ever, and therefore wherever Brian is, the audience follows."
Though NBC News has not released the exact terms of the new contract, the Los Angeles Times speculates that the deal will keep Williams in the "Nightly News" anchor chair for an additional five years at upwards of $10 million annually.
"It's probably time I admit that I am a one-trick pony," Williams said in an interview with the Los Angeles Times. "I am, I think, designed and put on this Earth to do what I'm doing now -- and that is to eat, sleep and breathe nonfiction and the news going on in the world."