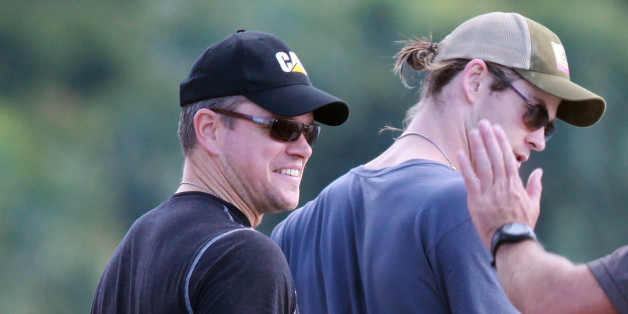 Thor might be ready to battle it out with Batman over Matt Damon.
Chris Hemsworth and Matt Damon apparently have a serious bromance going on, with Damon making a cameo in Hemsworth's new interview for GQ's January issue. Damon and Ben Affleck (star of 2016's "Batman v Superman: Dawn of Justice") have been friends since childhood, breaking into the business together with an Oscar win for the "Good Will Hunting" screenplay, in which they also co-starred. Hemsworth, however, became pals with Damon a few years ago when he began his Hollywood career as the star of 2010's "Ca$h" alongside Sean Bean.
"We became friends around the time I started to work, and I've really benefited from watching how he handles himself," Hemsworth told GQ. "Matt's just a normal guy who has the movie-star thing figured out."
GQ reporter David Katz joined the buddies for a mountain-biking adventure and ate breakfast with them at Damon's house. "Today started with me introducing you to my friend, then a bike ride, then cooking you pancakes," Hemsworth told Katz. "I think this is the most romantic interview I've ever done."
As for his brother, fellow actor Liam Hemsworth, Chris says it's definitely difficult for him not to be protective of his younger sibling.
"I've watched Liam do things I did at his age, like being in relationships he shouldn't be in, or being reckless just to prove a point. And I had no empathy," he admitted. "My mom had to remind me I was the same way."
For more with People's "Sexiest Man Alive," pick up the new issue of GQ , on newsstands Dec. 16.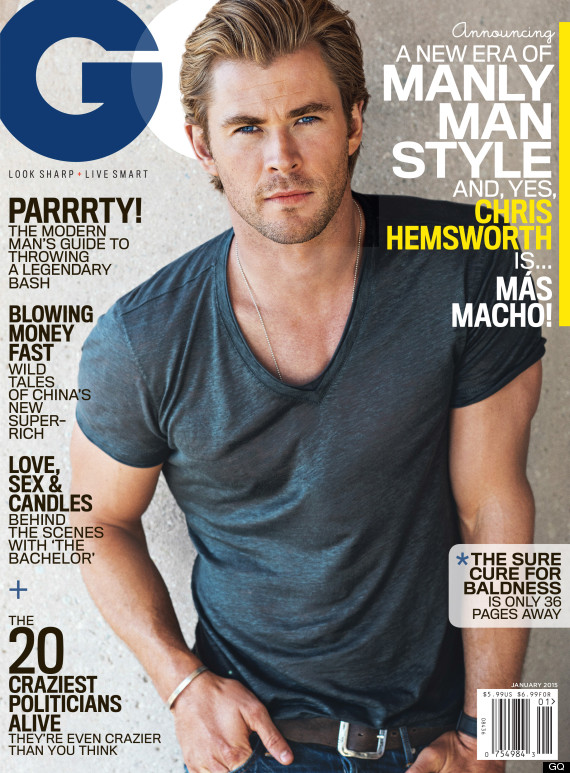 BEFORE YOU GO
PHOTO GALLERY
Chris Hemsworth