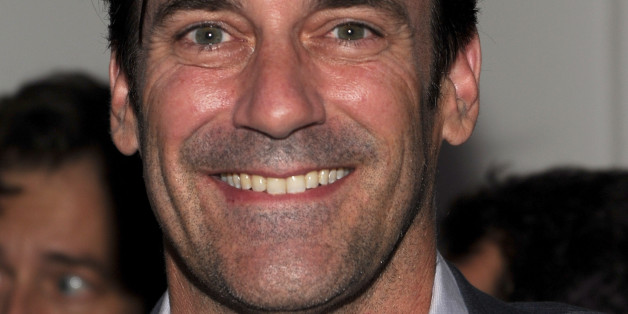 According to a recent interview with the Radio Times, Jon Hamm has "been in contention for quite a few" superhero parts in Hollywood blockbusters, but feels confident about his decision to stay out of the arena.
"For me to sign on now to do a superhero movie would mean I would be working until I am 50 as that particular superhero," Hamm said, noting that the contracts actors often sign to star in superhero films are "Draconian." "It's a lot of work at one thing which is not necessarily the reason I got into the business which is to do many things. If you want to spend all day pressing the same key that ... seems an odd choice."
Back in 2012, Hamm made similar comments about superhero movies and his place outside of that genre.
"My name has come up in a lot of superhero discussions," Hamm said to IFC. "It's a tough thing, you know? It's a tough game to get into. I have mad, crazy respect for the people that can pull it off because it's something that can be done poorly so easily. But, you know, it's a big commitment and it's probably something that, unless it's the right thing, it's probably not so much my jam."
While not working as Don Draper, his iconic "Mad Men" role, Hamm has indeed taken to more niche types of projects. This week, he will appear in "White Christmas," the holiday special of acclaimed U.K. sci-fi show "Black Mirror." The star recently opened up to Digital spy about what drew him to the show.
"I'd seen both previous series and absolutely loved it," he said. "Any program that features someone f--king a pig on live television automatically appeals to me."
BEFORE YOU GO
PHOTO GALLERY
"Mad Men" Style