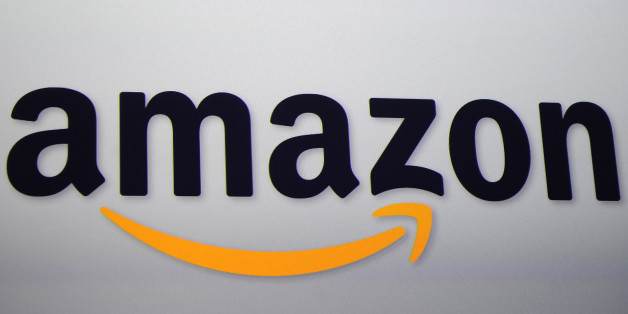 If you haven't done your holiday shopping yet, there's no reason to rush out to do it now: Amazon says you have until at least Friday night to order gifts for Christmas -- and still get free shipping.
The company announced Tuesday that it would extend its free-shipping deadline for shoppers, allowing them to place an order as late as December 19 at 11:59 p.m. Eastern Standard Time in order to receive items before Christmas. Previously, the deadline was December 18.
If you're willing to pay for shipping you can procrastinate even longer: Those who opt for two-day or next-day shipping and customers lucky enough to live in cities eligible for same-day delivery can order as late as Christmas Eve. Those cities include Dallas, Fort Worth, Los Angeles, Phoenix, San Francisco, Seattle, Atlanta, Boston, Chicago, Washington D.C., Baltimore, Indianapolis, New York City, and Philadelphia.
Amazon's Shipping Cutoffs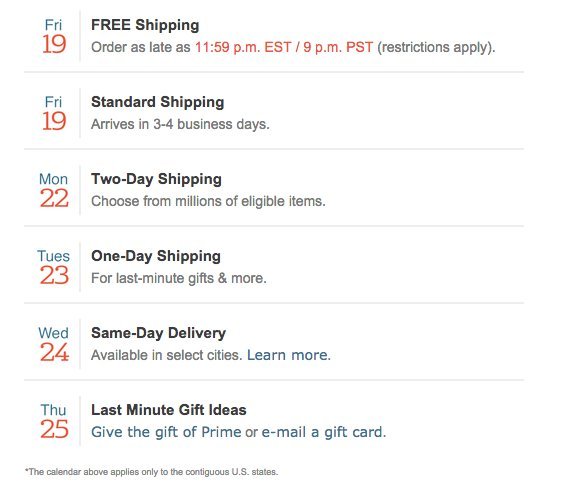 The company posted this to its website to help guide shoppers
Last year, the company ran into problems with holiday shipments because of bad weather and high order volume.
Amazon says it's made changes in the past year to avoid a repeat, expanding fulfillment centers and offering Sunday deliveries through the U.S. Postal Service, for example.
Still prudent customers may still want to order before the last minute if they don't want to stare down the disappointed faces of friends and family who don't have anything to open on Christmas.