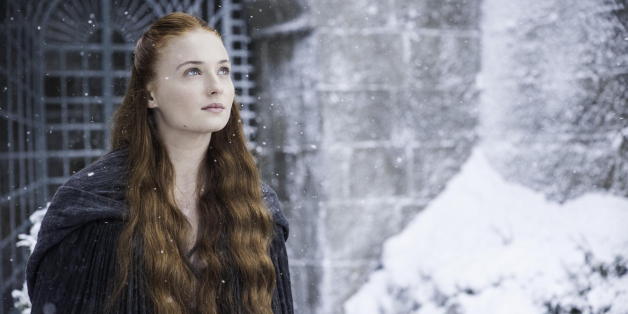 HBO has gotten incredibly secretive and sneaky with its newest method of revealing "Game of Thrones" Season 5 teasers. The network announced back in November that fans could sign up on a new website in order to receive "The Sight," or sneak peaks of the upcoming season.
The first teaser for the upcoming season, was a -- spoiler alert! -- quick glimpse of Bran (even though he won't appear in Season 5), Arya holding needle and a very ominous door that may allude to the House of Black and White in Braavos that Arya visits in the books. The door alone could point to a variety of things that may lie in Arya's future on the show.
HBO surprised fans again (and sent them into an excited frenzy) on Monday evening when a second teaser was sent out via text message and Twitter. The message said simply, "The Raven brings the Sight," with a link to a new teaser video. There was a catch: The video could only be watched once. After that, it was gone.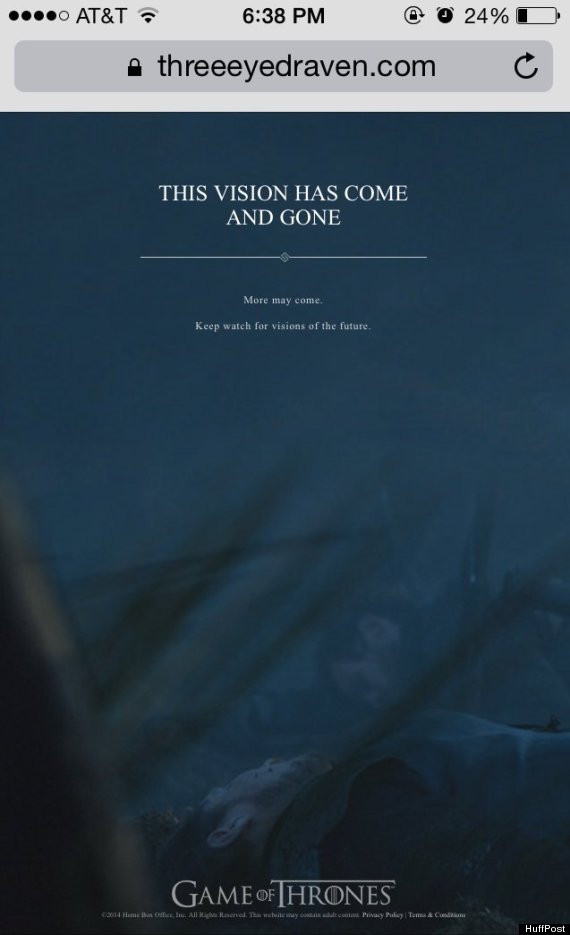 But following some technical snafus -- which the official "Game of Thrones" social team was on top of -- one fan, Redditor d4rknut, was able to record the teaser for all of us to enjoy.
Check out the video below, which gives a quick glimpse of Sansa, Tyrion, Cersei behind a window, a three-eyed raven, someone rowing a boat and a book being shut. It's unclear whether or not any of this footage is new or from earlier seasons, but Winter Is Coming suspects the Cersei shot is from when the show filmed in Dubrovnik, Croatia earlier this year.
Keep your eyes out for more "visions" from the "GoT" site.
"Game of Thrones" returns in 2015.
BEFORE YOU GO
PHOTO GALLERY
"Game Of Thrones"