Normally, we don't get that excited for television promo art, but then again, most TV shows don't enlist our favorite artists to compose their advertisements.
On that note -- thank you, Portlandia, and thank you, Catherine Opie.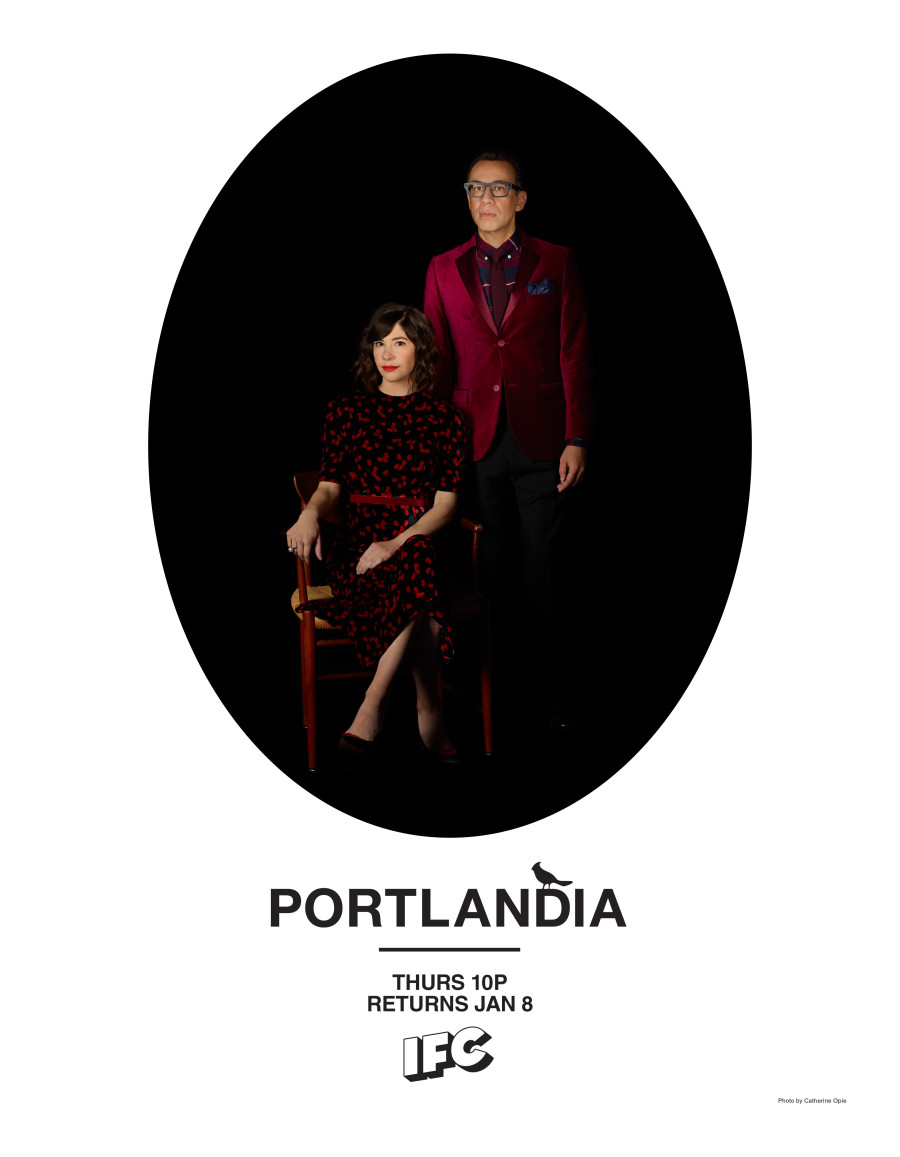 Yes, Opie photographed the glorious Carrie Brownstein and Fred Armisen in anticipation of Portlandia's fifth season. The artist is known for her ability to empathize with her subjects while portraying them in a pensive, almost classical light -- whether they be football players or sadomasochists.
Opie has been a fan of Portlandia's particular brand of good-natured caricatures from the beginning. "It's satire with also a really amazing human quality to it," she explained in an interview with IFC. "My portraits are so quiet and so still. They're also really serious. I was surprised at first that they wanted to go for my style. But they wanted that style because, as a comedian, you don't need to make comic-looking images. I photographed them in my style, the way that I'm working in my studio right now with the portrait series that's ongoing. And then, I allowed myself to play a little bit."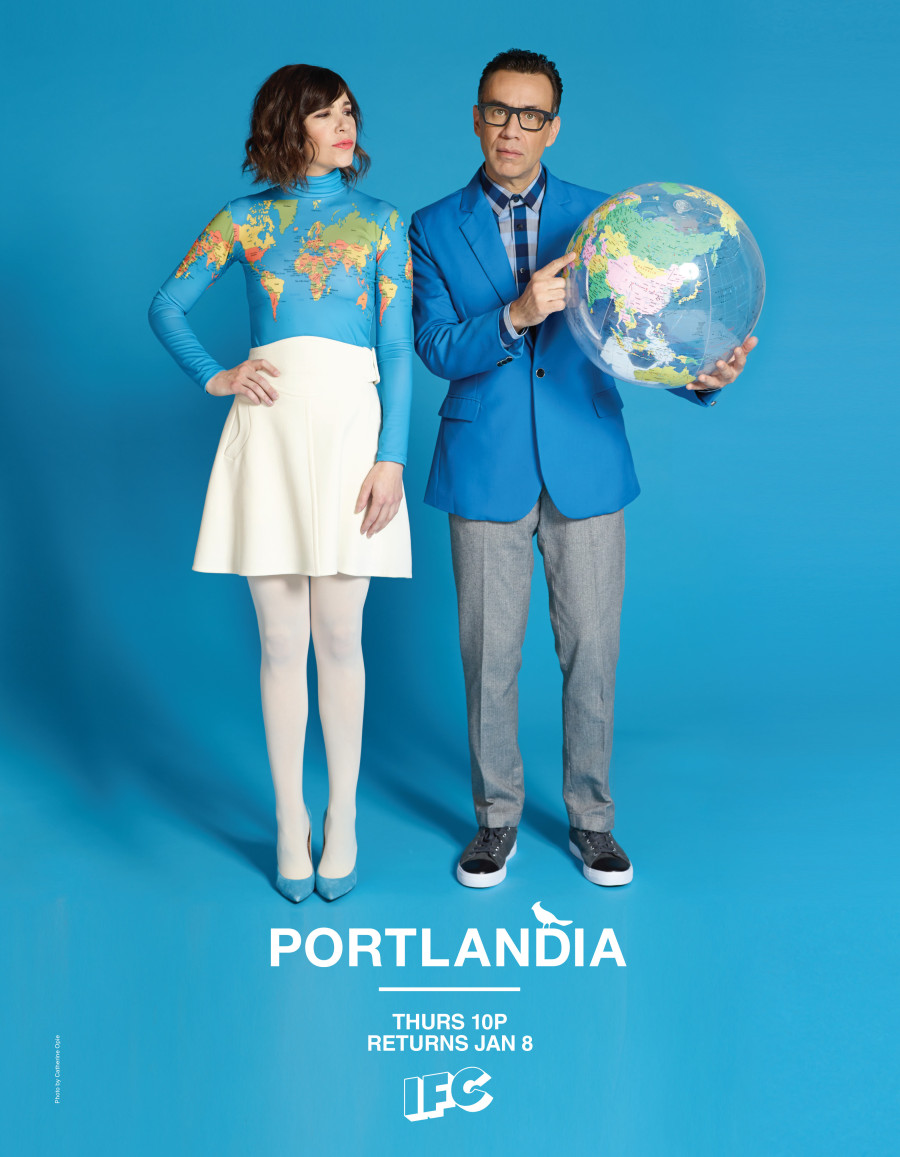 This playing took place in the image above, which utilizes the color blue to convey that Portlandia and it's idiosyncrasies extend far beyond the geographic boundary of Portland. Yet for the primary portrait, she kept it all serious and classy. "They're royal. They're very saturated and they look like old paintings," Opie said.
As you may have ascertained from the images above, Portlandia returns January 8, with a killer list of guest stars including Parker Posey, Anna Gunn, Seth Meyers, Paul Simon, Oscar the Grouch, Justin Long, Greta Gerwig and Jane Lynch. See the trailer below.
In 2015, Opie's series "Portraits and Landscapes" will be on display at the Wexner Center for Arts at The Ohio State University.
See last year's promo art by Alex Prager (and check out our interview with Fred Armisen) here.
BEFORE YOU GO
PHOTO GALLERY
Cindy Sherman at Walker Art Center