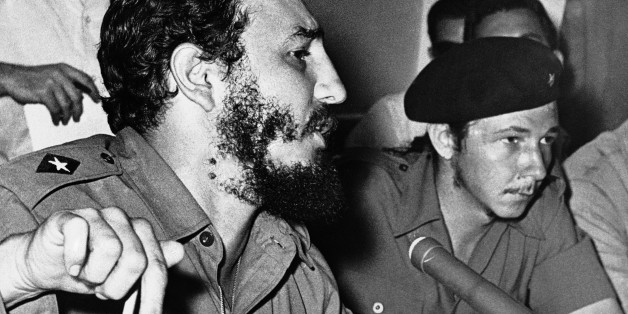 Travelers who've had the chance to experience Cuba first-hand often describe it as a country where time has stood still. Powdered blue 1956 Fords and canary yellow 1952 Chevrolets may line the streets today, but for Cubans living on the island the passage of time has not gone unnoticed.
In a major development for two countries whose relationship has yet to thaw since the Cold War, President Barack Obama announced historic economic and political changes in U.S.-Cuba policies following the release of American Alan Gross.
"We will end an outdated approach that for decades has failed to advance our interests, and instead we will begin to normalize relations between our two countries," Obama said Wednesday.
Some of the most notable changes in policy include the opening of a U.S. Embassy in Havana, a loosening of the travel ban for Americans and allowing U.S. travelers to import $400 worth of goods from Cuba. During his speech, Obama also said he was willing to work with Congress to lift the 1960 embargo, which for decades has been viewed as outdated and ineffective by critics and politicians like former Secretary of State Hillary Clinton.
But these moves by the United States toward normalizing relations tell only one side of a story about two countries. Cuba itself has undergone major political and economic changes since the end of the Cold War.
Here are 10 ways Cuba has changed since the collapse of the Soviet Union in 1991.
PHOTO GALLERY
10 Ways Cuba Has Changed Since The Cold War
Ana Maria Benedetti and Roque Planas contributed to this piece.
BEFORE YOU GO
PHOTO GALLERY
7 Reasons The Cuba Embargo Needs To Go