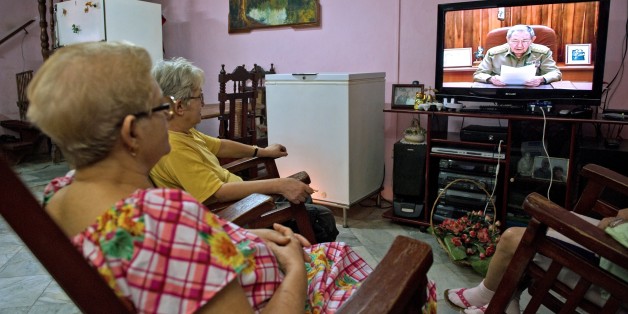 The Obama administration has long said that it would take more steps to open up Washington's long-frozen relations with Cuba as soon as the country released a U.S. government contractor jailed there since December of 2009.
On Wednesday, Obama made good on the promise, announcing the most sweeping changes to U.S.-Cuba policy in decades no sooner than Alan Gross arrived on U.S. soil after being released.
Here's everything you need to know about what the deal entailed and what it means for U.S.-Cuba policy.
Alan Gross got to go home.
A contractor with the U.S. Agency for International Development, Gross was helping set up satellite connections for Cuba's small Jewish community when he was arrested. USAID programs are illegal in Cuba because they aim to undermine the Communist government's control over the island.
Gross has seen his health fall apart in jail over the last five years. His wife has said that Gross has lost 100 pounds, several teeth and part of the sight in his right eye.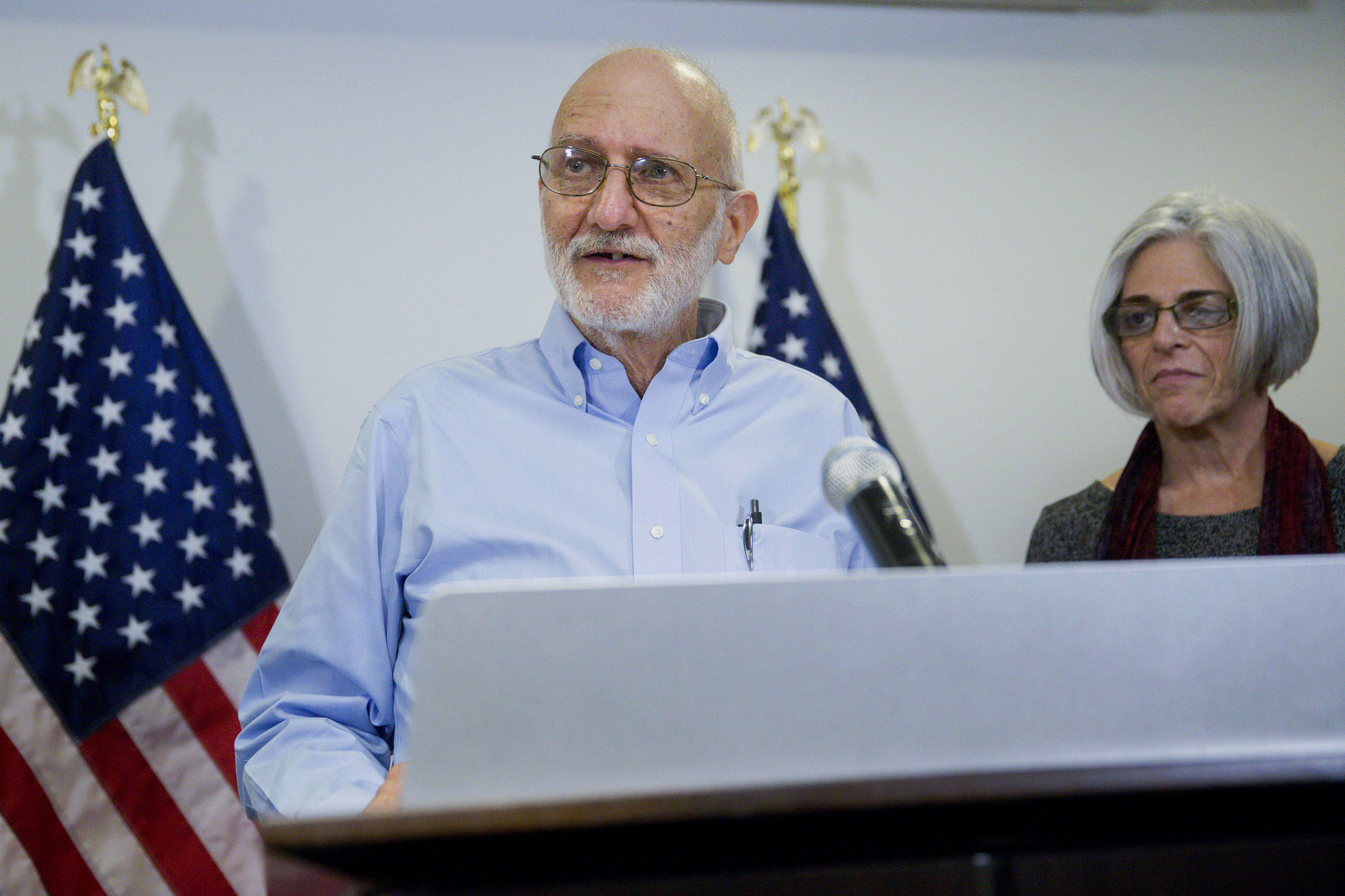 American aid worker Alan Gross, a former Cuban prisoner released on humanitarian grounds, speaks at a news conference with his wife Judy Gross, right, in Washington, D.C., U.S., on Wednesday, Dec. 17, 2014. (Getty)
The remaining three Cuban spies get to go home too.
The Cuban government agreed to release Gross in exchange for three convicted Cuban spies first arrested in 1998. They were part of a group referred to in Cuba as the "Cuban 5," two of whom have already finished out their sentences.
Cuba releases political prisoners.
In addition, Cuba agreed to release some 53 political prisoners at the request of the United States, which Cuban head of state Raúl Castro described in his remarks Wednesday as a "humanitarian gesture."
That deal paved the way for the most expansive changes to U.S.-Cuba relations since the two broke off diplomatic relations and the U.S. slapped Cuba with economic sanctions in the early 1960s.
The changes that accompany the prisoner deal are historic, but the Cuban embargo isn't going anywhere.
Overturning the half-century old trade embargo on Cuba requires an act of Congress, and neither this one nor the incoming Republican-majority appears interested. But Obama opened U.S.-Cuba relations about as far as they can go under current law.
The State Department will review Cuba's inclusion in the "State Sponsors of Terrorism" list.
Critics of U.S. Cuba policy have been pressing this for a while. Currently only four countries are included on the State Department's list: Cuba, Iran, Sudan and Syria. Countries on the list get punished with U.S. sanctions. North Korea got taken off the list in 2008. Many wonder why Cuba remains, given that it is currently hosting peace negotiations between the Colombian government and the FARC guerrillas.

Cuba and the U.S. will put embassies in each other's countries.
The U.S. broke off diplomatic relations with Cuba in 1961. Today, U.S. and Cuban officials maintain low-level diplomatic contacts through "Interest Sections" rather than embassies. White House officials trumpeted the fact that Obama and Raúl Castro spoke on the phone for 45 minutes Tuesday to finalize the deal.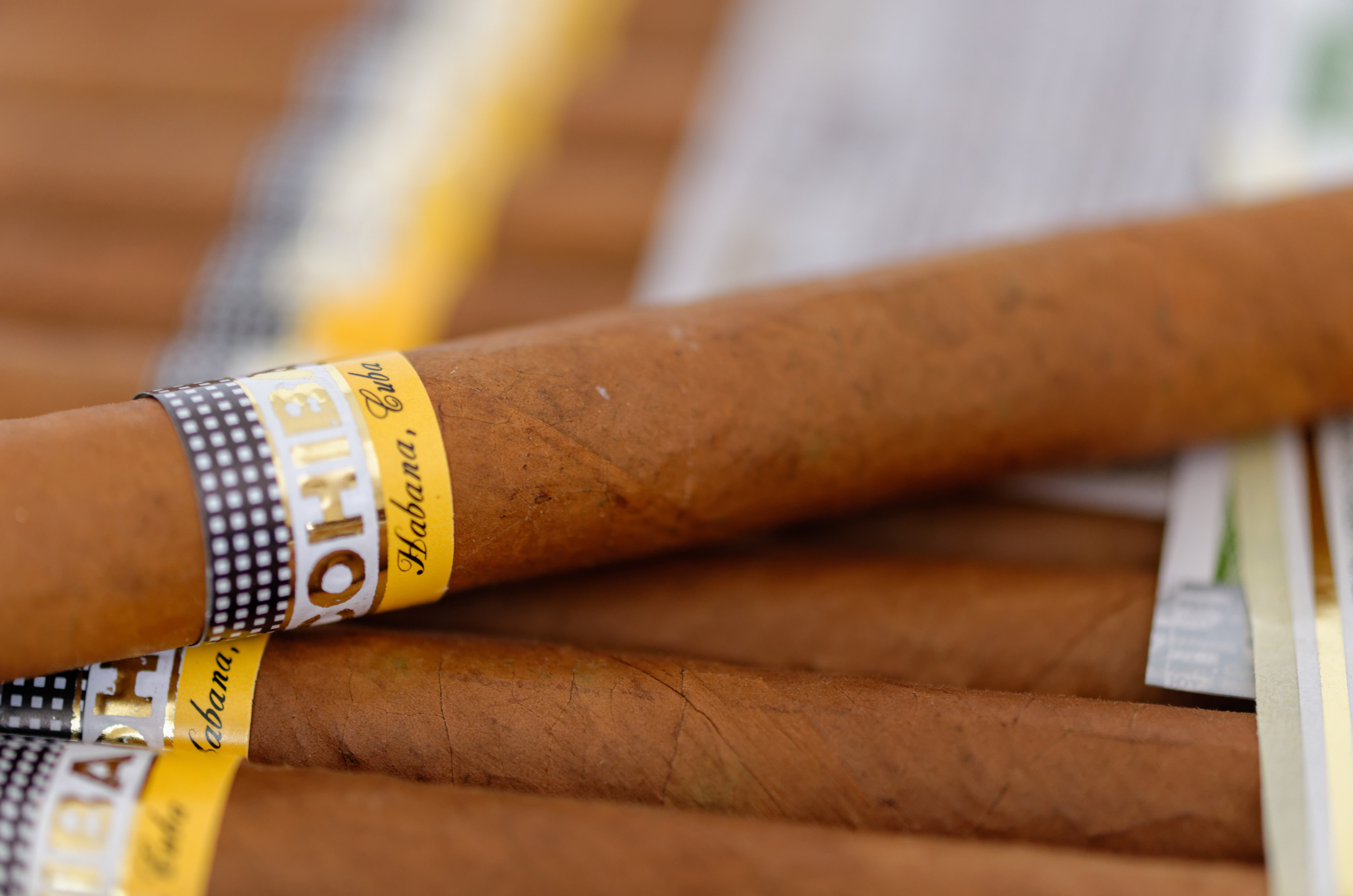 U.S. travelers can legally buy Cuban cigars and rum.
Cuban tobacco is widely regarded as the best in the world for cigars. Before imposing trade sanctions in 1961, John F. Kennedy reportedly bought up several boxes of his favorite "habanos." Now travelers to Cuba will have a chance to buy $400 worth of goods, of which up to $100 can go towards tobacco and alcohol
More Americans will be allowed to travel to Cuba.
Traveling to Cuba for tourism remains banned under the changes, but the U.S. government will simplify the process for the 12 categories for Americans who qualify to travel to Cuba legally. Those groups include Cuban-Americans visiting family, professional researchers, those working on humanitarian projects and others.
American travelers will be able to use credit and debit cards.
While U.S. travel to Cuba remains highly restricted and outright tourism is banned by U.S. law, those Americans and Cuban-Americans who do travel to the island will be able to use their bank cards and credit cards, instead of stuffing massive wads of cash in their luggage.
The U.S. won't try to blackball Cuba from the Summit of the Americas anymore.
Latin American governments have long pressed the United States to include Cuba in the region's multilateral institutions like the Organization of American States. Most Latin American countries supported inviting Cuba to the Summit of the Americas in April and some, including Ecuador and Bolivia, threatened to boycott the meeting if Cuba were not invited.
The State Department had already said it wouldn't stand in the way of Cuba's invitation. Obama reiterated this in his speech, announcing on Wednesday that he wouldn't object to Cuba attending the meeting, but that he'd press the Cuban government to offer more freedom to civil society.
So, who wins?
A majority of the American public favors normalizing U.S.-Cuba relations, according to a poll released this year by the Atlantic Council. Even Cuban-Americans, the U.S. community most committed to isolating and punishing Cuba for going Communist over the last five decades, support easing the sanctions these days, according to polling by Florida International University. If Cuban-Americans in Florida applaud the changes, that could help Democrats keep the key swing state of Florida on their side as the 2016 presidential elections approach.
And who loses?
The biggest losers in the deal are the old guard of the Miami-based Cuban-American exile community and the politicians who represent them, like U.S. Sen. Marco Rubio (R-Fla.) and U.S. Rep. Ileana Ros-Lehtinen (R-Fla.). That segment of the Cuban-American community remains committed to overturning the Castros and sees any concession by the U.S. government as capitulation that will only perpetuate the Communist government. Rubio called President Obama the "worst negotiator since at least Jimmy Carter, and maybe in the history of this country."
BEFORE YOU GO
PHOTO GALLERY
7 Reasons The Cuba Embargo Needs To Go