Note: This post contains frontal nudity and may not be suitable for work.
It's hard to imagine a more talented, passionate and mercurial lover -- with better hair -- than Jean-Michel Basquiat. During his brief lifetime (he passed away of a drug overdose at only 27), the iconic artist rose to an almost mythical status, creating canvases that jumbled Abstract Expressionism, graffiti, medical jargon and classical mythology, sprinkling in clues of his personal history all in screaming bright colors.
He was also quite the pop culture icon. For one, he was known to paint in expensive Armani suits without shoes, then wear the paint-splattered garb to galleries about town. He dated Madonna, collaborated with Bowie and produced a hip-hop single. Despite the obvious wonders of his life, though, there were dark elements to his fiery personality constantly straddling immortal fame and self-destruction.
So what would it actually be like to be Basquiat's lover? It's a question we've asked ourselves on many a sleepless night, and one that was on our minds when we stumbled upon Jennifer Clement's Vulture piece "What It Was Like to Be Basquiat's Lover". The piece excerpts from Clement's poetic novella "Widow Basquiat," rehashing Basquiat's longtime love affair with her friend, Suzanne Mallouk -- a tumultuous relationship filled with sex, drugs and excess. We've compiled a list of the most important details from Clement's work, along with key notes from other ex-lovers, to best imagine what it would be like to go steady with the art world's biggest rock star.
He didn't like to read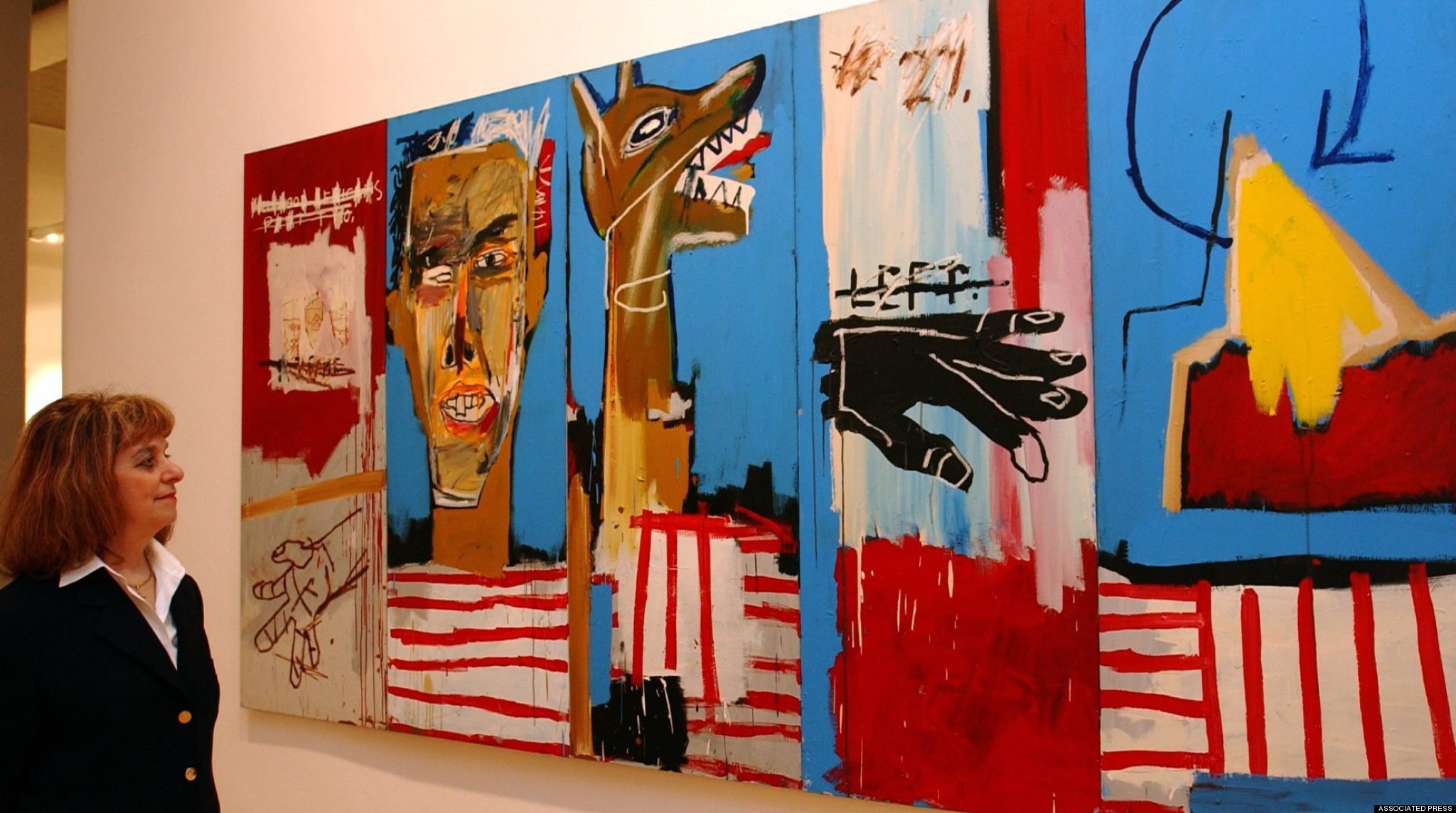 "Jean-Michel never reads. He picks up books on mythology, history and anatomy, comic books or newspapers. He looks for the words that attack him and puts them on the canvas. He listens for things Suzanne says and writes them on his drawings. He listens to the television."
-Jennifer Clement on Suzanne Mallouk
He had a serious drug habit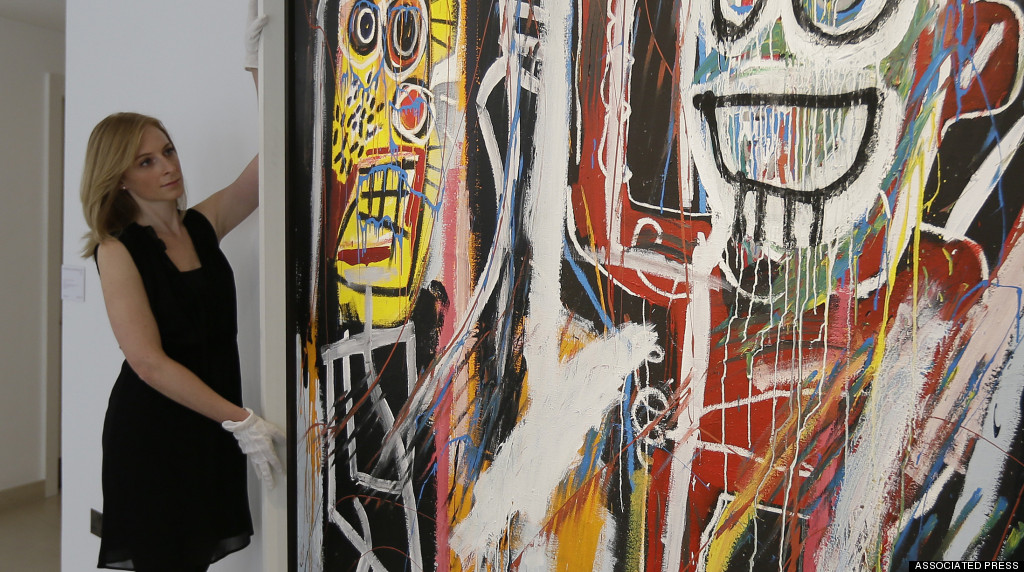 "Jean always did drugs, he never stopped. Whenever he went to Europe or Japan or any new place you could count on it that in a couple of hours upon arriving he knew where to buy what he wanted. It was like he had a radar for it. Once when he came to Canada to get me, within five minutes he was off on my brother's motorcycle buying drugs."
-Jennifer Clement on Suzanne Mallouk
He liked a lady who loved to eat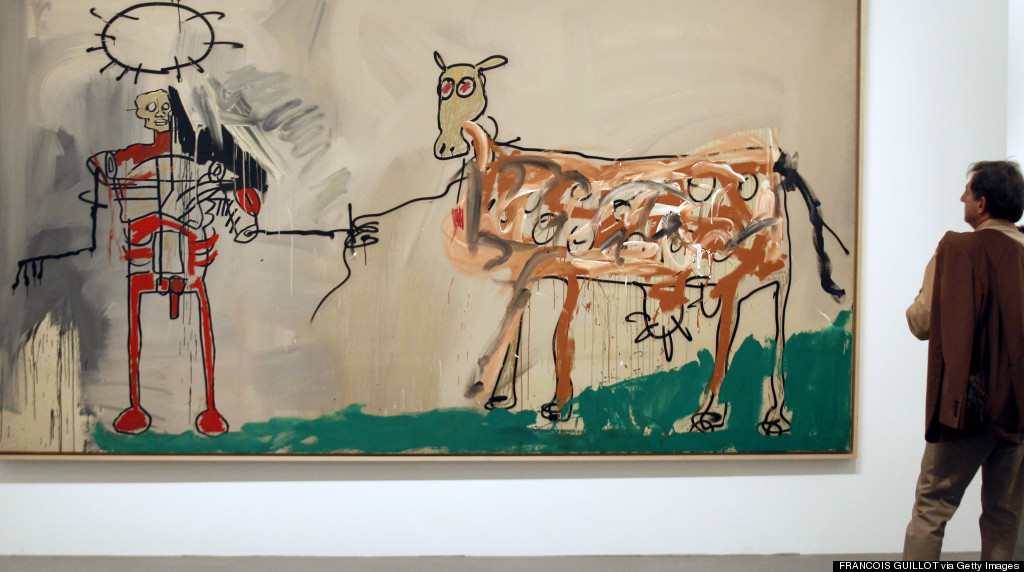 "They went out to Brooklyn to a black neighbourhood and went to a White Castle and had eight hamburgers and then two people came in with big sticks and they thought they were going to kill them."
-Andy Warhol on Paige Powell
He liked ladies. Period.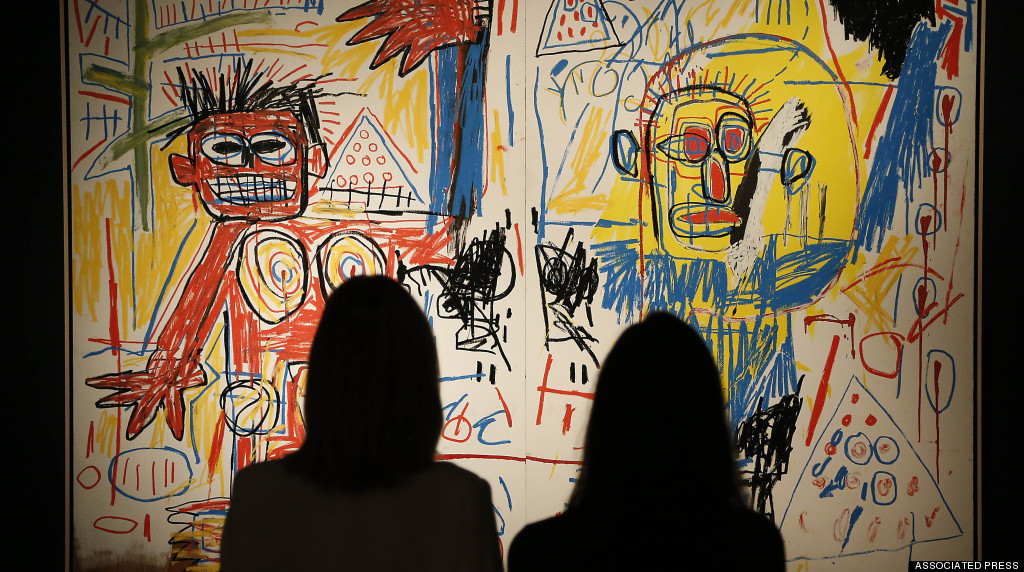 "His other major interest was girls, women. He loved women. He loved sex. He always had a lot of women. The only time he was faithful to me was the first few months that I lived at the Crosby loft. He had many small relationships with many different women. He would become bored quickly, though. That's why I always had a problem knowing if I was really special to him. I still sometimes don't know."
-Jennifer Clement on Suzanne Mallouk
He often lounged around in the nude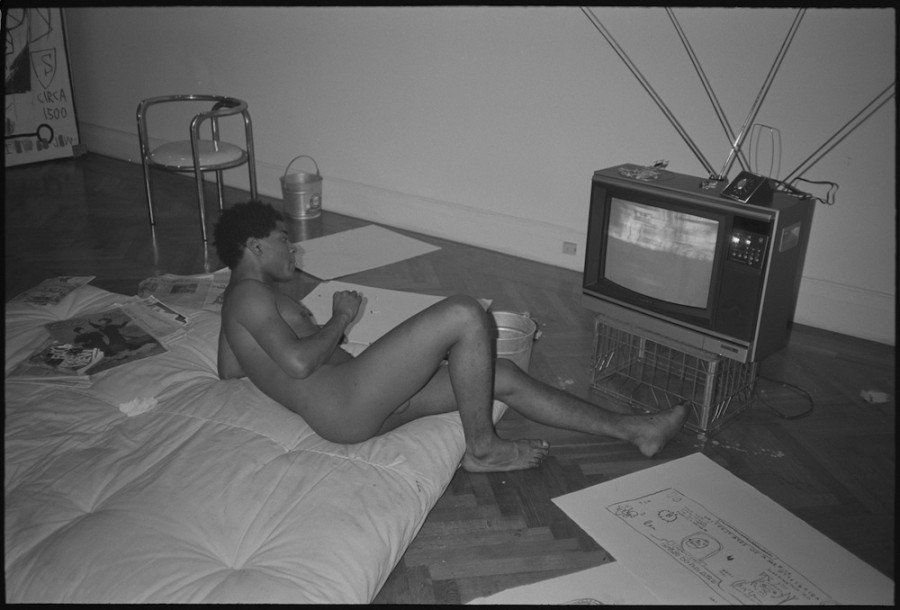 Enough said.
-image courtesy Paige Powell
He made the world his canvas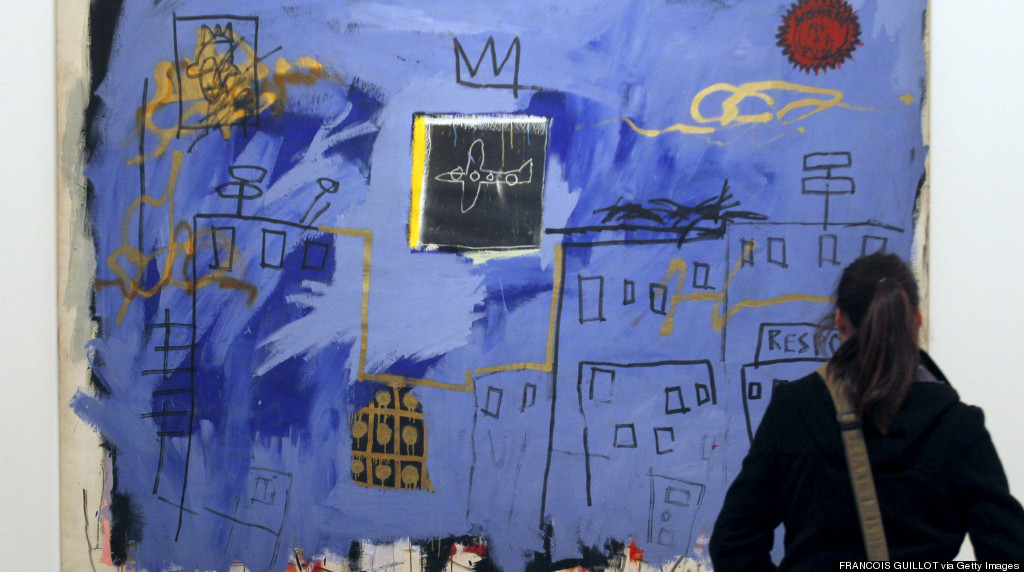 "Things were constantly transforming. You see that in his later artwork. He was always adding to things, reimagining things, repositioning things. One day he painted my refrigerator door, and I said, 'This is so beautiful,' and the next thing you know, it was painted over."
-Alexis Adler
He was nocturnal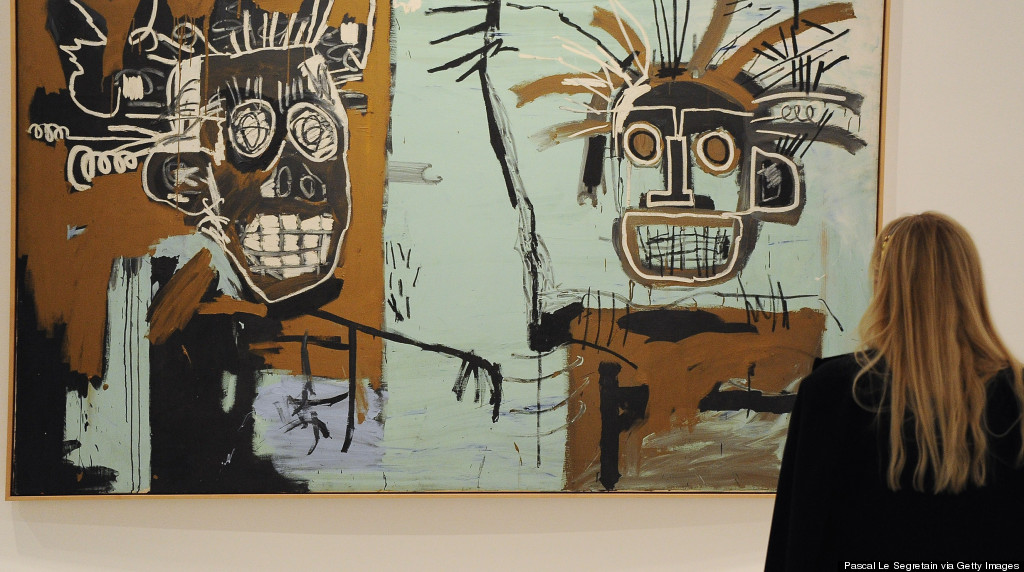 "Jean-Michel is made for the night, like a mole. The day­light hurts, the sun hurts, but at night he is transformed into a magician, a Merlin with everything wound up tight and sparkling. Nights are for drugs. Drugs are for nights. In daylight he looks for his shadow and crawls up inside it."
-Jennifer Clement on Suzanne Mallouk
He was attracted to people of all genders, shapes and styles -- as long as they were smart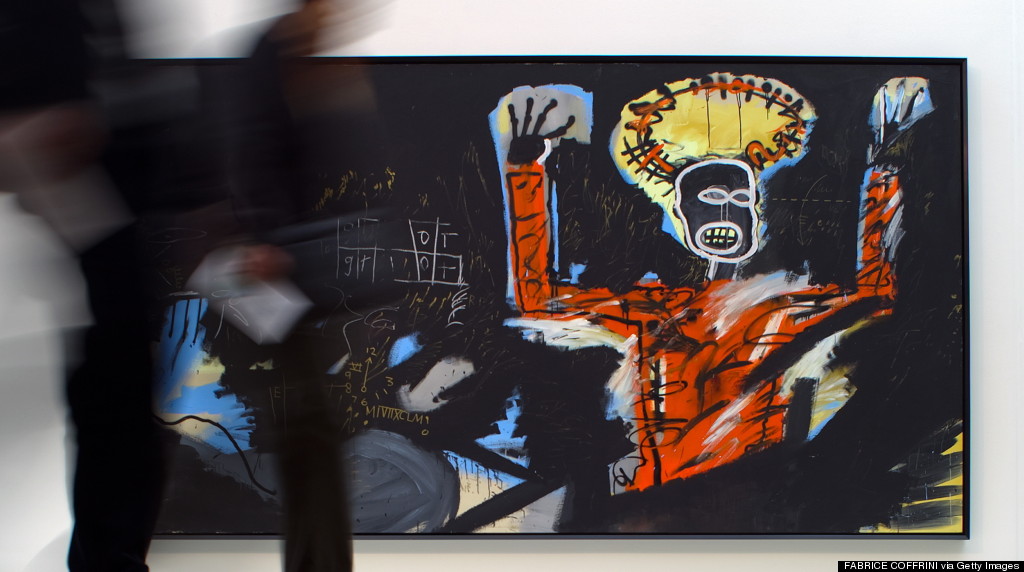 "It was clear that his sexual interest was not monochromatic. It did not rely on visual stimulation, such as a pretty girl. It was a very rich multichromatic sexuality. He was attracted to people for all different reasons. They could be boys, girls, thin, fat, pretty, ugly. It was, I think, driven by intelligence. He was attracted to intelligence more than anything and to pain. He was very attracted to people who silently bore some sort of inner pain as he did, and he loved people who were one of a kind, people who had a unique vision of things."
-Jennifer Clement on Suzanne Mallouk
BEFORE YOU GO
PHOTO GALLERY
15 Things You Might Not Know About Jean-Michel Basquiat