This week, psychiatrist Dr. Gail Saltz joined me for this special episode of Mondays With Marlo. Dr. Saltz had answers to all of your questions -- from how to beat the holiday blues, to ways to beat anxiety, and more! Watch the full interview to get some of Dr. Saltz's valuable insight to all of your questions.
For more sex and relationship tips from Dr. Gail Saltz, view the slideshow below:
PHOTO GALLERY
Sex Tips For The New Year From Dr. Gail Saltz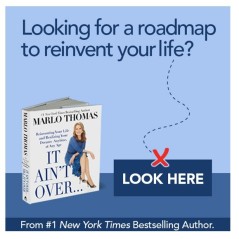 Add Marlo On Facebook:
Follow Marlo on Twitter:
Sign up to receive my email newsletter each week - It will keep you up-to-date on upcoming articles, Mondays with Marlo guests, videos, and more!