When you're married, is it healthy to flirt with other people? Psychiatrist Dr. Gail Saltz says absolutely not! While it's natural to notice people who are attractive to you, and even to fantasize about them, Dr. Saltz explains that once you start acting on your attraction, you're crossing a line. People know when they're flirting, so if you find yourself in that place, be aware of it and put it an end to it. When you flirt, you send sexual energy to someone else, which takes away from the energy you send to your partner. It can also lead down the slippery slope of emotional cheating. Bottom line: Flirting is not good for your relationship.
For more sex and relationship tips from Dr. Gail Saltz, view the slideshow below:
PHOTO GALLERY
Sex Tips For The New Year From Dr. Gail Saltz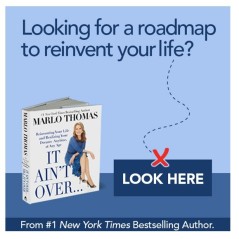 Add Marlo On Facebook:
Follow Marlo on Twitter:
Sign up to receive my email newsletter each week - It will keep you up-to-date on upcoming articles, Mondays with Marlo guests, videos, and more!