How young is too young to masturbate? According to psychiatrist Dr. Gail Saltz, it's very normal for babies and toddlers to touch themselves, and to continue to do so into late childhood. Children are sexual beings -- touching their genitals feels good to them. Dr. Saltz says it's up to you as a parent to explain to your child that what they're doing is normal and fine, but that they need to do it in private. If your 8-year-old is out in front of company doing this, you need to tell to him that he should do this in his room, and not in front of people. Be careful not to shame your child for masturbating, which can create sexual problems later on in life.
For more sex and relationship tips from Dr. Gail Saltz, view the slideshow below:
PHOTO GALLERY
Sex Tips For The New Year From Dr. Gail Saltz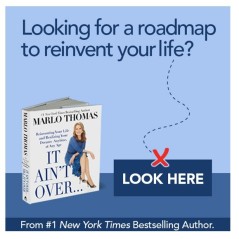 Add Marlo On Facebook:
Follow Marlo on Twitter:
Sign up to receive my email newsletter each week - It will keep you up-to-date on upcoming articles, Mondays with Marlo guests, videos, and more!