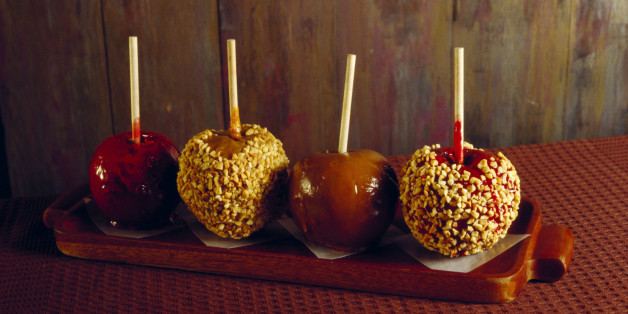 Dec 19 (Reuters) - Five people have died and 21 others have been hospitalized in recent weeks in a listeria outbreak linked to caramel apples, health officials said on Friday.
A total of 28 people infected with listeria have been reported from 10 states, according to a statement from the U.S. Centers for Disease Control.
The CDC warned consumers not to eat any pre-packaged, commercially-produced caramel apples, including those with other toppings such as nuts, chocolate or sprinkles, until more information is available.
Of the 28, 26 people were hospitalized and five of those people have died, the CDC said. Listeriosis contributed to at least four of the deaths.
Nine of the illness were pregnancy-related, in that they occurred in a pregnant woman or her newborn infant.
The CDC said that 15 of the 18 ill people interviewed reported eating commercially produced, prepackaged caramel apples before becoming ill.
No illnesses related to the outbreak have been linked to apples that are not caramel-coated and are not prepackaged, or to caramel candy, the CDC said.
Four of the cases, including two fatalities, occurred in Minnesota in late October and November, according to the Minnesota Department of Health.
Those who fell ill in Minnesota bought caramel apples from Supervalu Inc's Cub Foods, Kwik Trip, and Mike's Discount Foods, which carried Carnival brand and Kitchen Cravings brand apples, the statement said. These two brands are no longer being sold, but health officials are concerned that people who bought them may still have them in their homes.
Listeriosis is an infection that primarily affects older adults, pregnant women, newborns and people with weakened immune symptoms. Symptoms include fever, muscle aches, headache, confusion and convulsions. (Reporting by Mary Wisniewski; Editing by Susan Heavey and Bernadette Baum)
BEFORE YOU GO
PHOTO GALLERY
Kinds Of Food Poisoning You Should Know About (And Avoid)