Of all the various "Nutcracker" productions that pervade New York during the month of December, only one features ballerinas in bondage gear, a pole-dancing Turkish delight and a Sugar Plum Fairy who sparkles in pasties and stilettos.
For those who prefer some spice with their sugar, Company XIV's "Nutcracker Rouge" is the spectacle of the season. Now in its second year, "Rouge," which opened Dec. 18 at XIV in Manhattan's East Village, puts a saucy spin on the yuletide coming-of-age story of Pyotr Ilyich Tchaikovsky's most famous ballet in a style that artistic director and choreographer Austin McCormick describes as "Baroque-Burlesque."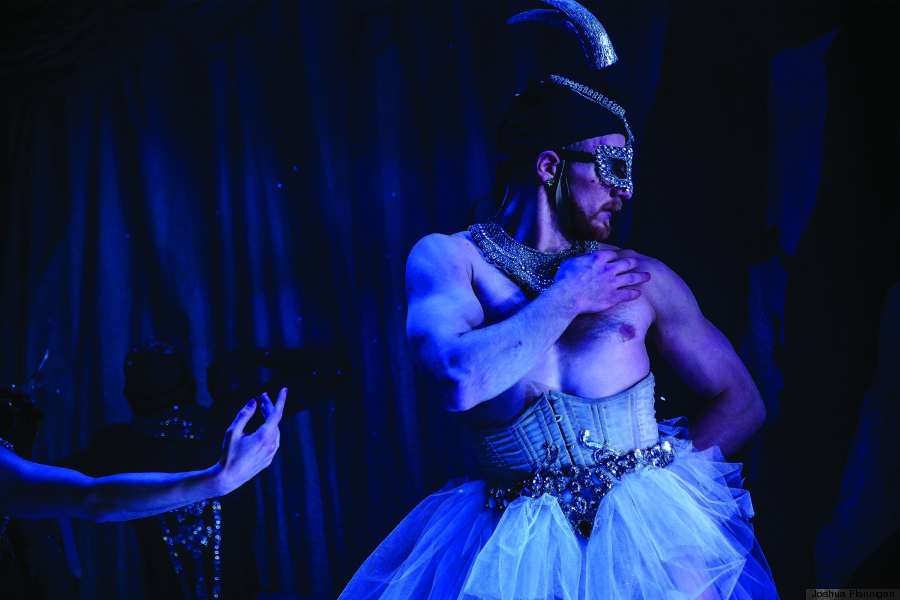 Dancer Steven Trumon Gray
Even for a modern audience that views "The Nutcracker" as little more than a Christmas cliché, "Nutcracker Rouge" is naughty, cheeky and irreverent fun. Fishnets, corsets and G-strings worn, with equal enthusiasm, by acrobatic dancers of both genders replace the tutus and tiaras of traditional productions. Many of the individual dances, too, have been given a modern and, in most cases, scintillating update. "Waltz of the Flowers" has been re-imagined as a "Candied Violets" number set to Tchaikovsky's original suite, while a pastiche take on "Spanish Chocolate" featured some randy bulls that teased and taunted the show's heroine, Marie Claire.
The cast has plenty of other surprises in store as the show nears its grand finale. A singer, introduced as "Mrs. Drosselmeyer," crooned Madonna's "Material Girl" -- in French, no less -- during the "Mother Ginger" sequence, during which several boy/boy and girl/girl couples twirled onstage flirtatiously.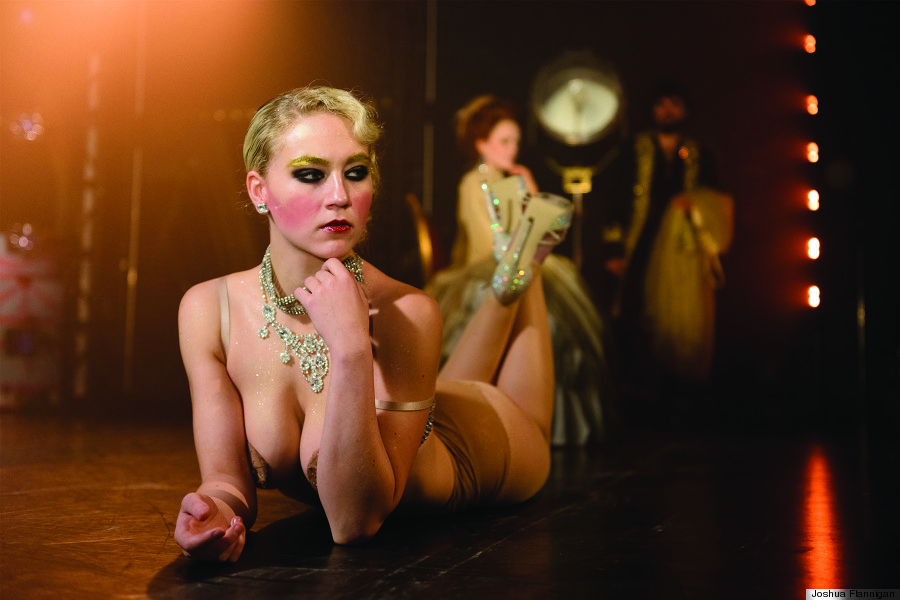 Dancer Katrina Cunningham
Fleshy fantasies aside, McCormick aimed to veer away from the tried-and-true to incorporate opera, circus and more diverse styles of dance into "Nutcracker Rouge," while maintaining the narrative arc and most of the music of its traditional predecessor. At several points, the dancers of Company XIV go boldly where few "Nutcracker" productions (or most ballets in general) have gone before by breaking the fourth wall and interacting directly with the audience. The effect is perfect, McCormick says, for the "elegant eroticism" of his show, which should titillate every audience member, "whatever their artistic tastes and sexual provocations" are.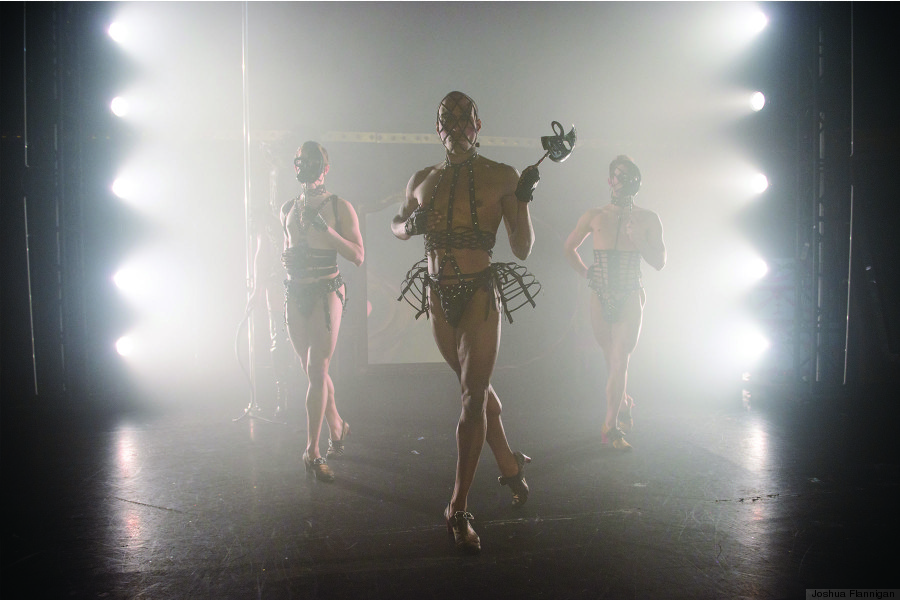 Cast members of "Nutcracker Rouge."
Ultimately, he says there's still one old-fashioned element that keeps every "Nutcracker" from being too saccharine, and that's Tchaikovsky's music.
"The fact that so many people are familiar with the traditional 'Nutcracker' allows us to take the show in unusual and exciting directions," McCormick told The Huffington Post. "It seemed to be an easy leap to take the child-friendly ballet and sex and it up."
Company XIV's "Nutcracker Rouge" plays at XIV in New York through Jan. 18. Head here for tickets and more information.

BEFORE YOU GO
PHOTO GALLERY
"Nutcracker Rouge"