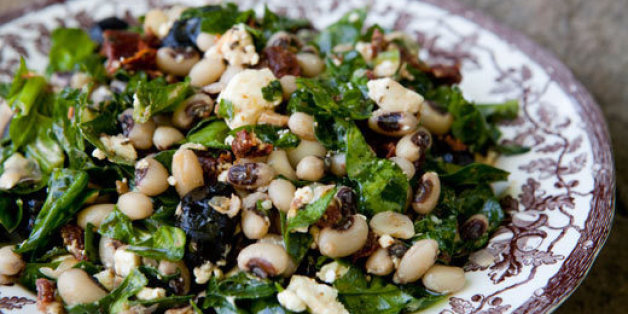 Black-eyed peas, the legume, have it harder than other beans. They have to compete with The Black Eyed Peas, the Grammy award-winning hip hop group. In people's minds and Google search, "black-eyed peas" brings to mind Fergie before it brings to mind food. Black-eyed peas, the legume, however, are worth remembering.
Not only are black-eyed pea recipes considered good luck to eat at the new year in the South, but they're good for you too. Whether you're looking to switch it up this year or following a New Year's tradition that, according to Slate, "has both African and Jewish roots" (which is pretty cool in and of itself), here are 21 black-eyed pea recipes that will make you forget all about that world-famous band.
PHOTO GALLERY
21 Black-Eyed Pea Recipes
Want to read more from HuffPost Taste? Follow us on Twitter, Facebook, Pinterest and Tumblr.
BEFORE YOU GO
PHOTO GALLERY
New Years Eve Recipes 2014