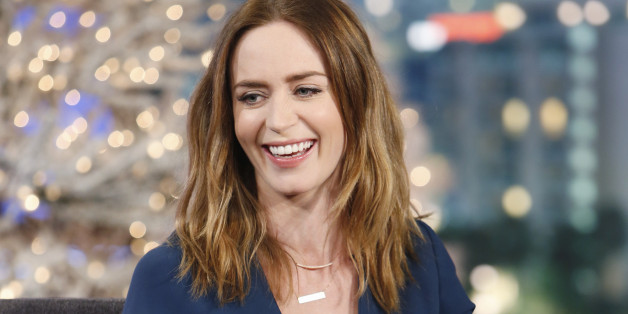 Emily Blunt stole the show in "The Devil Wears Prada" and can currently be seen in the film version of one of the most beloved musicals of all time, so it's only fitting that the 31-year-old Golden Globe-nominated actress is hoping to go a step further by becoming a full-blown gay icon.
"I know that's my demographic. That's been made clear to me by my fans," the "Into The Woods" star tells The Advocate. "I love it. I think it's so cool, because one day I hope to be a gay icon."
Blunt, who recently welcomed her first child, Hazel Krasinski, with husband John Krasinski, went on to defend the rights of same-sex parents.
"I'm shocked and appalled this is still an issue," she said. "I have friends who are with partners of the same sex. They have children and they are amazing parents. They're far better than some 16-year-old who gets knocked up by her boyfriend. Why should she get more rights than they do?"
"There's not enough support out there for [same-sex parents]," she added. "Everybody should have equal rights and everyone has the right to be a parent."
To read the full Advocate interview with Emily Blunt, head here.

BEFORE YOU GO
PHOTO GALLERY
Emily Blunt Style Evolution