Know what's really good? Chili cheese fries. The dish takes the French fry -- an already greasy-good delicacy that can accompany virtually any meal -- and quadruples its tastiness with savory protein (beef, as it tends to be) and CHEESE. Extraordinary.
Vegetarians or those who are trying to cut down on the meat needn't miss out on the gastronomical gem. This recipe from Lemons and Basil swaps the beef chili for black bean chili and replaces the traditional French fry for butternut squash fries. In other words, it's pure genius. Take a gander: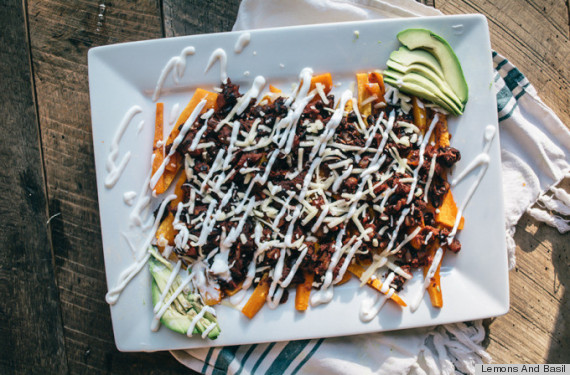 As you can see, the plate is loaded with a hearty melange of squash, black bean chili, avocado, sour cream and cheddar cheese. Hey, we don't usually admit this kind of thing, but it looks so incredible we are very close to licking our screens and/or barking out of sheer enthusiasm.
You can get the full recipe for these Vegetarian Butternut Squash Chili Cheese Fries over here. What are you waiting for?
Want to read more from HuffPost Taste? Follow us on Twitter, Facebook, Pinterest and Tumblr.
BEFORE YOU GO
PHOTO GALLERY
Amazing Vegetarian Meals