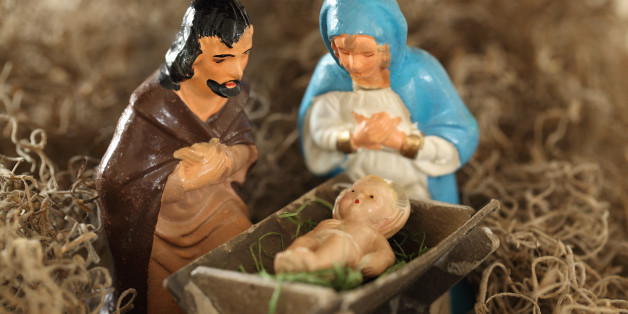 The National Organization for Marriage's (NOM) Brian Brown evoked the biblical story of Christmas in his end-of-year plea for donations to support same-sex marriage opposition.
Brown, who The New York Times once described as "the nation's leading opponent of same-sex marriage," made the remarks in a Dec. 22 blog post on NOM's website titled "A Reflection."
"When Jesus came into the world, it was with nothing," Brown writes. "But the one thing God did give Him — seemingly the one thing God thought His only begotten Son could NOT do without — was a loving mother and father to care for and protect Him."
He continues:
For years, Jesus learned how to live, act, feel, work, care and love by absorbing the unique gifts of his father and his mother, who represent the two halves of humanity.

The Holy Family is the perfect example for the human family — a man and a woman coming together in love for each other, and to provide the ideal environment for any children born of their union. That is what marriage is, and the story of Christmas perfectly models it for us.
You can read Brown's full blog here.
Last year, Brown compared a NOM protest against marriage equality to the Civil Rights movement in America in a radio interview.
"I was not alive during the Civil Rights Movement, but this is what it must have felt like," Brown said at the time. "People were just so ecstatic to stand up and they did it in a loving, respectful way."
H/T Good As You's Jeremy Hooper

BEFORE YOU GO
PHOTO GALLERY
Gay Marriage Signs