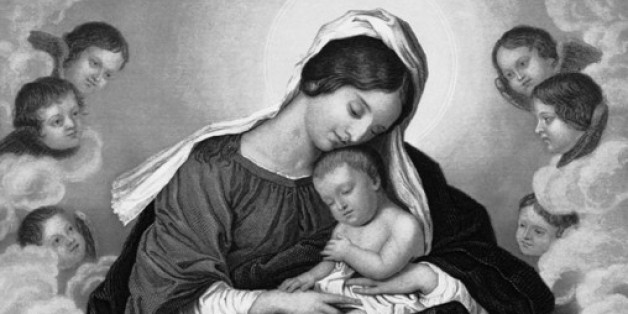 Angelic appearances, celestial signs, the birth of God -- the stories told during the holiday season are accounts of fundamentally miraculous events that, if they really did occur, are evidence a world beyond human experience.
A majority of Americans believe these events are historically true. According to a recent Pew survey, about three-quarters of U.S. adults believe Jesus was born to a virgin, that angels announced his birth to shepherds, and that magi followed a star to find Jesus in a stable. Christian children put on pageants every December to recreate the narrative without fully realizing its metaphysical implications. Jewish children, lighting candles with their family at this time of year, also learn about God's miracles through the eight nights of Hanukkah.
But are these holiday miracles more than stories? What is their significance in an increasingly secular world?
For Craig Keener, a New Testament professor at Asbury Theological Seminary who has written on the subject, a miracle is simply a "special divine action." It doesn't necessarily have to violate the laws of nature. More important than the science involved in miracles is what they suggest about the nature of God.
"Miracles are meant to be a foretaste of the kingdom, or samples of what the promised future will be like," Keener told HuffPost.
The concept of the miracle also exists in Judaism. The Hebrew word nes means "sign" and is related to the word for "banner" or "flag." Just as Moses in the Bible turns away from tending his sheep to look at the burning bush, a nes causes someone to turn their eyes away from the mundane and toward the extraordinary.
"What we call 'miracle' is something that catches our attention within our world and makes us look at everything in a different light," said Peter Ochs, Bronfman Professor of Modern Judaic Studies at the University of Virginia.
The Hanukkah story is set during a time of trial in Jewish history. According to tradition, the Jewish people, led by Judah Maccabee, drove their Syrian oppressors out of Jerusalem and reclaimed the Temple. The oil used in the subsequent rededication was expected to light its menorah for only one day, but lasted for eight.
Ochs argues that while the miracle of the lights was important, the triumph of the weak over the powerful is the more significant lesson.
"This miracle had to do with the possibility of turning the tables, rebelling against their rulers, and finding freedom again," Ochs said. "The word 'miracle' here refers to the perception of the people that there was a way out of what they were stuck in, that the world wasn't what they had thought."
David Kraemer, a professor at the Jewish Theological Seminary of America, said that the legend emphasizes that God was still active and present in people's lives.
"If you ask me if I believe in the miracle of the lights, no, I don't -- but who cares? I would describe that as a cheap little trick. Any good magician could do that," Kraemer said. "I can accept the fact that something miraculous was going on, even if we dismiss the miracle of the lights."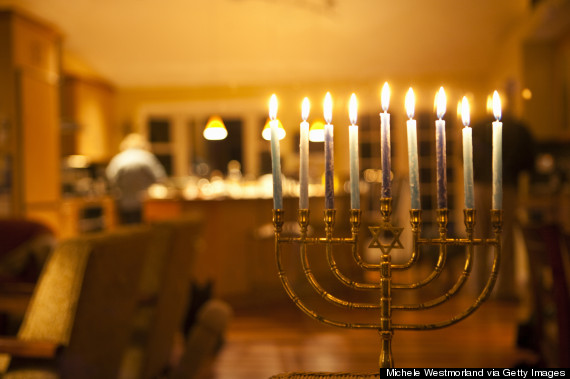 The Christmas story is also full of miraculous occurrences: the appearance of angels, the star that guided the three kings to Bethlehem and, most startling of all, the virgin birth.
All three point to God's divine intervention and continued presence in the world, and the promise of redemption from sin, Keener said. But the events themselves are hard to verify historically.
The sources used by the writers of the books of Matthew and Luke seemed to agree that Jesus was born of a virgin in the town of Bethlehem. But other details of the traditional story are harder to trace. The Gospel of Mark doesn't even include the birth narrative.
"We don't have historical means to explore how far back [Matthew and Luke's] information goes -- or doesn't go. We either take their word for it, assuming they tried to find the best sources; or we don't, assuming that they or their sources filled in earlier tradition, imaginatively in this case," Keener said.
That Jesus was born to a virgin would have been particularly difficult to prove, even at the time.
"That's a very private matter," said Craig Evans, professor of New Testament at Acadia Divinity College. "It's not something Mary and Joseph would have wanted to talk about, because it would have been excruciatingly embarrassing. You can just imagine the gossip that would cause in a small village. Most people would have assumed it was out of wedlock."
It's also impossible to know exactly what the astrologers saw in the heavens that grabbed their attention more than 2,000 years ago. And Mary and the priest Zechariah, father of John the Baptist, are not the only parents who have had visions that their children would one day be important people.
In fact, Evans says the miracles of the Christmas story would have been entirely forgettable, except for the fruit they bore. Thousands of years later, almost a third of the world's population identifies with Jesus in some way or another.
"A lot of the time, a miracle is identified in hindsight," Evans said.
It comes down to a leap of faith. Keener, a former atheist, said that in his life he's witnessed many small, daily examples of God's presence, which eventually convinced him that he was more comfortable living in faith than without it.
"If, however, miracles are sample-signs of the kingdom, they are a gift to all of us who recognize them, whether we individually receive them or not," he said.
Miracles then can be understood as God's way of interrupting the status quo and disrupting the order of things.
Rev. Dr. Gay Byron, a professor of New Testament at Howard University's School of Divinity, says she sees this divine intervention in the story of Mary. The pregnant, unmarried mother would have have been cast out of society as a rule-breaker, forgotten by her community and history. Instead, she has become an icon for many around the world. The miracle here, Byron said, is that anyone can fulfill God's plan.
"People choose to believe in these so-called miracles because it gives us hope and something to hold on to in the face of a world that says nothing really matters," Byron said. "If we choose to believe in miracles, we can say it does matter."
Kraemer says he doesn't need spectacular signs or revelations to feel God's presence. He sees miracles in more ordinary phenomena, like lightning, thunder, mountains and rivers. And every time he passes the hospital where his daughters were born, he says a special blessing because he personally experienced a miracle there.
"Sometimes those divine interventions need to be radical and shake the world up a bit, like in Biblical times, and sometimes they are a lot more modest," Kraemer said. "The responsibility is on us to be sensitive to God's presence in our world and in our lives."
That's what happened to the Maccabees in the Hanukkah story, said Ochs. They experienced something extraordinary and traced it to the source.
"A miracle is the ultimate possibility that what we think is the world can be changed," Ochs said. "It isn't a violation of nature as much as an insight into the fact that the world we think we know is limited -- that there is something else, too."
BEFORE YOU GO
PHOTO GALLERY
Christmas in Bethlehem