Sorry, Kanye, we're going to let you finish, but Dolce & Gabbana debuted the best Spring/Summer 2015 ad campaign yet on Tuesday.
If you take a break from sitting on the couch to look at one thing today, let it be this photo of three adorable grandmas (or nonnas, as they say in Italian,) who star in the fashion house's new ads.
Sure, the other models are beautiful and the clothing is amazing in the other ads, but none of those things are nearly as cute as grannies in flower crowns, right? Right.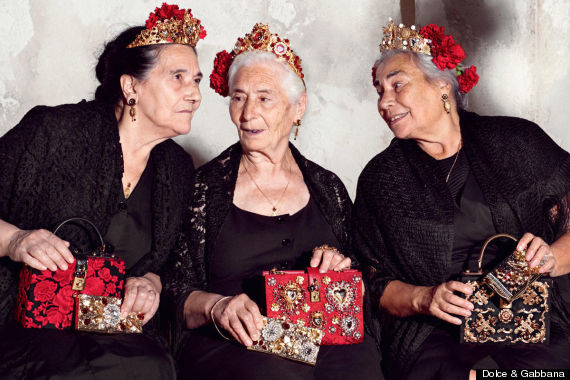 BEFORE YOU GO
PHOTO GALLERY
100 Ads That Got People Talking