Money, money, money. Plenty changed hands in the art world this year. As always, contemporary works by white men with cartoon character names -- Warhol, Bacon, Twombly -- made most of the headlines. But while no one's forked over $100 million for a GIF out of China just yet, there were still enough surprises at the auction block to keep us guessing. Check out the highlights below, from an Elvis triptych to Georgia O'Keeffe's history-making "Jimson Weed."
1. Triple Elvis (Ferus Type), by Andy Warhol (1963): $81.9 million.
One of 22 Elvis images produced by our nation's foremost pop-recycler, this nearly seven-foot-high triple portrait done in ink and silver paint depicts the singer as a cowboy, shooting a gun from those famous hips. It sold for over $80 million at Christie's this past September.
2. Four Marlons, by Andy Warhol (1966): $69.6 million.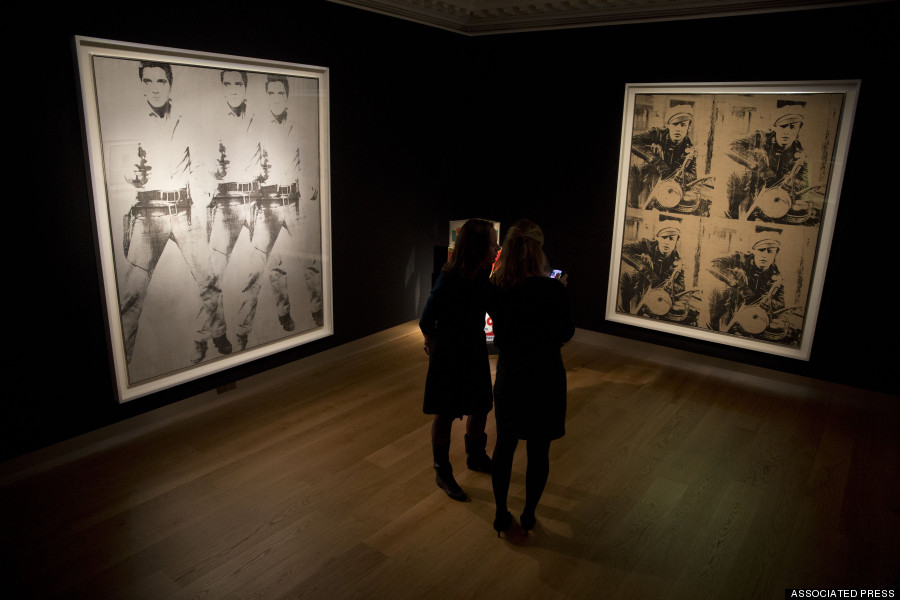 Like the Elvis triptych, this familiar-seeming Warhol print (pictured at right above) had in fact never been seen at auction until this year. The two were purchased in the 1970s by a German casino outfit for a mere $200,000 total, and sold via Christie's this year. Das ist gut profit margin.
3. Three Studies For A Portrait Of John Edward, by Francis Bacon (1884): $80.8 million.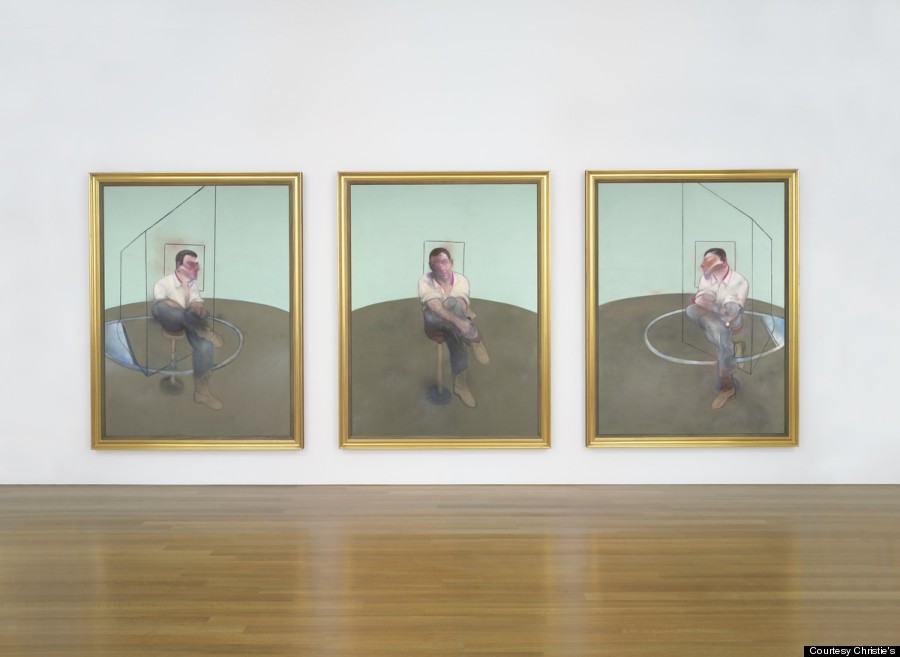 As the story goes, John Edwards was an illiterate bar manager from London who met Francis Bacon in the 1970s and went on to become the British artist's best friend (not lover) and sole heir. This fall, Bacon's panel study of Edwards went after only a couple of bids, claimed for a buyer by the statuesque Xin Li -- aka Christie's secret high-roller specialist.
4. Untitled, by Cy Twombly (1970): $69.6 million.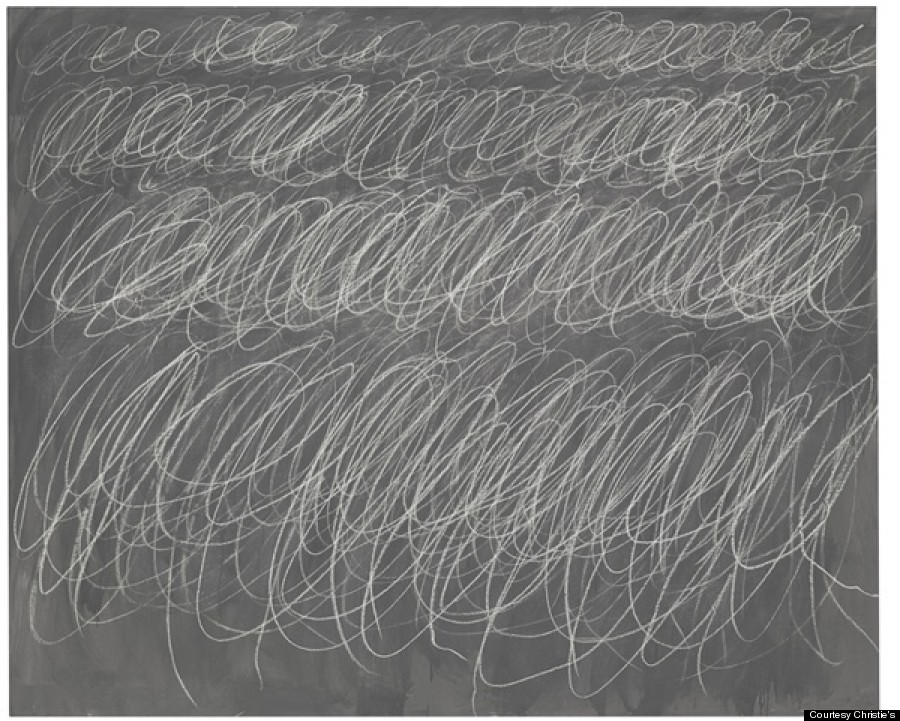 Part of Cy Twombly's "Blackboard" series of gray canvases covered in white wax crayon scrawls, this untitled installment surpassed expectations, cementing -- with the help of the two Warhols above -- the highest earning Christie's auction ever.
5. Two untitled Mark Rothko paintings: $76 million.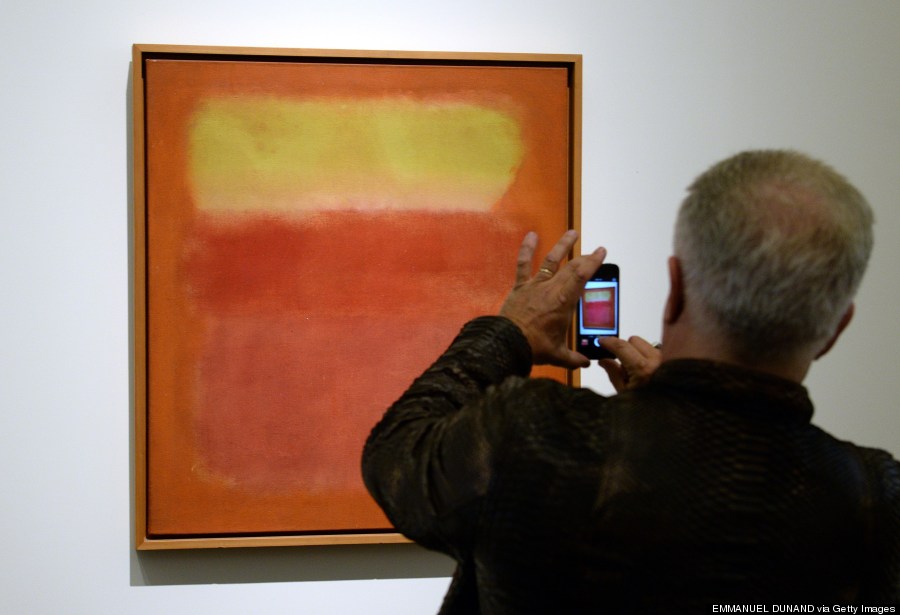 Topping out at nearly double the high end of its pre-sale estimate, the later of the two Rothko works not pictured, from the estate of Listerine heir Rachel "Bunny" Mellon, finally gave Sotheby's a win in what could otherwise be called the #yearofChristies. (Though Christie's had its own Rothko triumph here.)
6. Le Printemps, by Edouard Manet (1881): $65.1 million.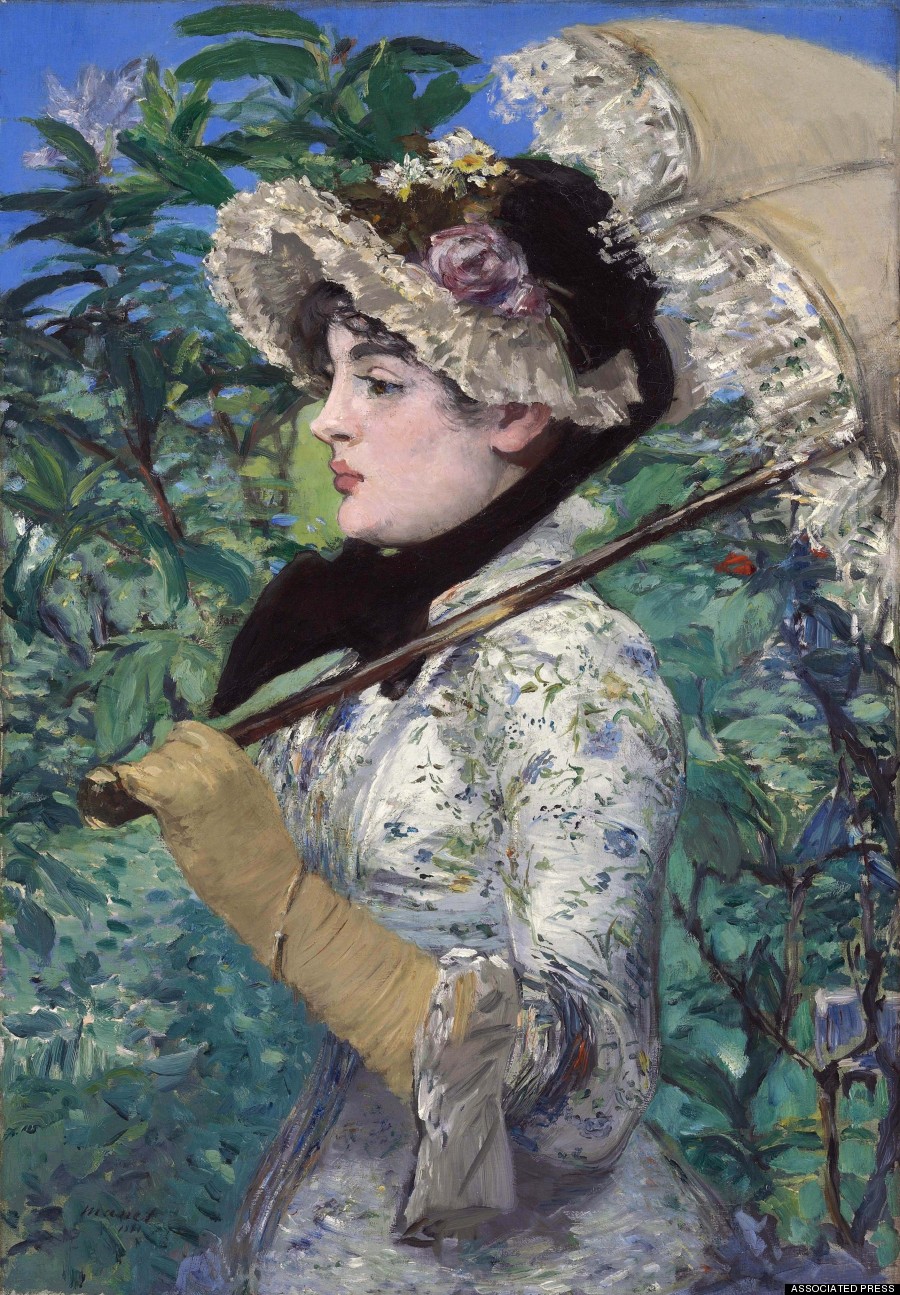 The last of the Impressionist master's salon paintings still held in private hands, Le Printemps, or "The Spring," went at nearly double its estimated price to the J. Paul Getty Museum. Experts predict the masterpiece will become the Getty's most prized Manet.
7. Jimson Weed, by Georgia O'Keeffe (1932): $44.4 million.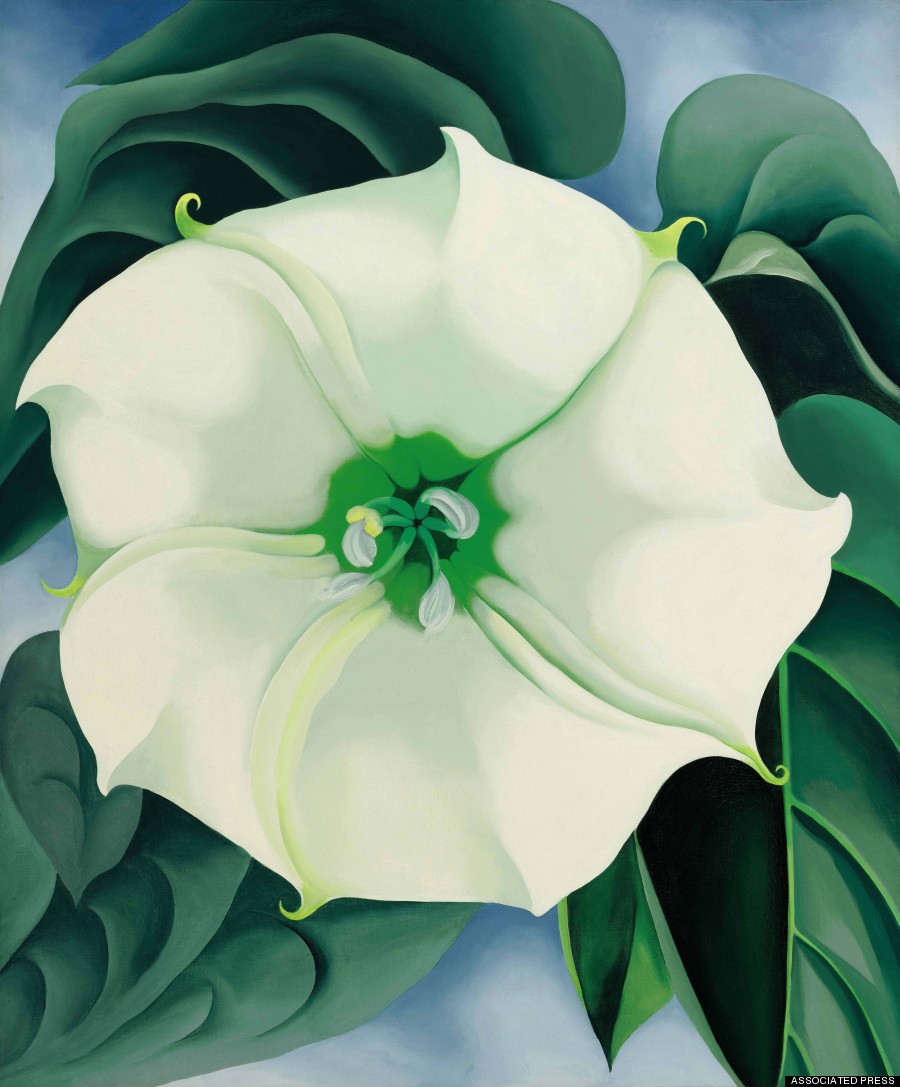 In a year where the word "feminist" became a matter of debate, it was only fitting that Georgia O'Keeffe, godmother of all yonic art, set an all-time record. Selling to an anonymous buyer for quadruple its low-end estimate, this magnified flower portrait became the priciest woman-made work in history, knocking out a painting by Joan Mitchell and giving rise to a new saying only we say: Floats like a flower, stings like an O'Keeffe.
8. Chariot, by Alberto Giacometti (1950): $101 million.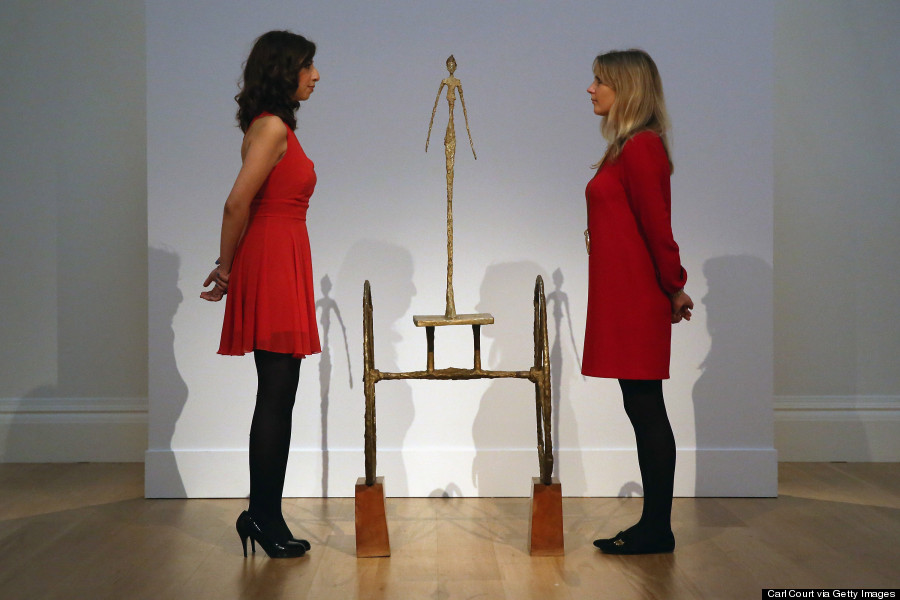 Considered one of the finest spindly sculptures by a man known for his spindly sculptures, Chariot, depicting a woman in bronze, sold to hedge fund billionaire Steven A. Cohen for the highest sum of any on our list.
9. Black Fire I, by Barnett Newman (1961): $84.2 million: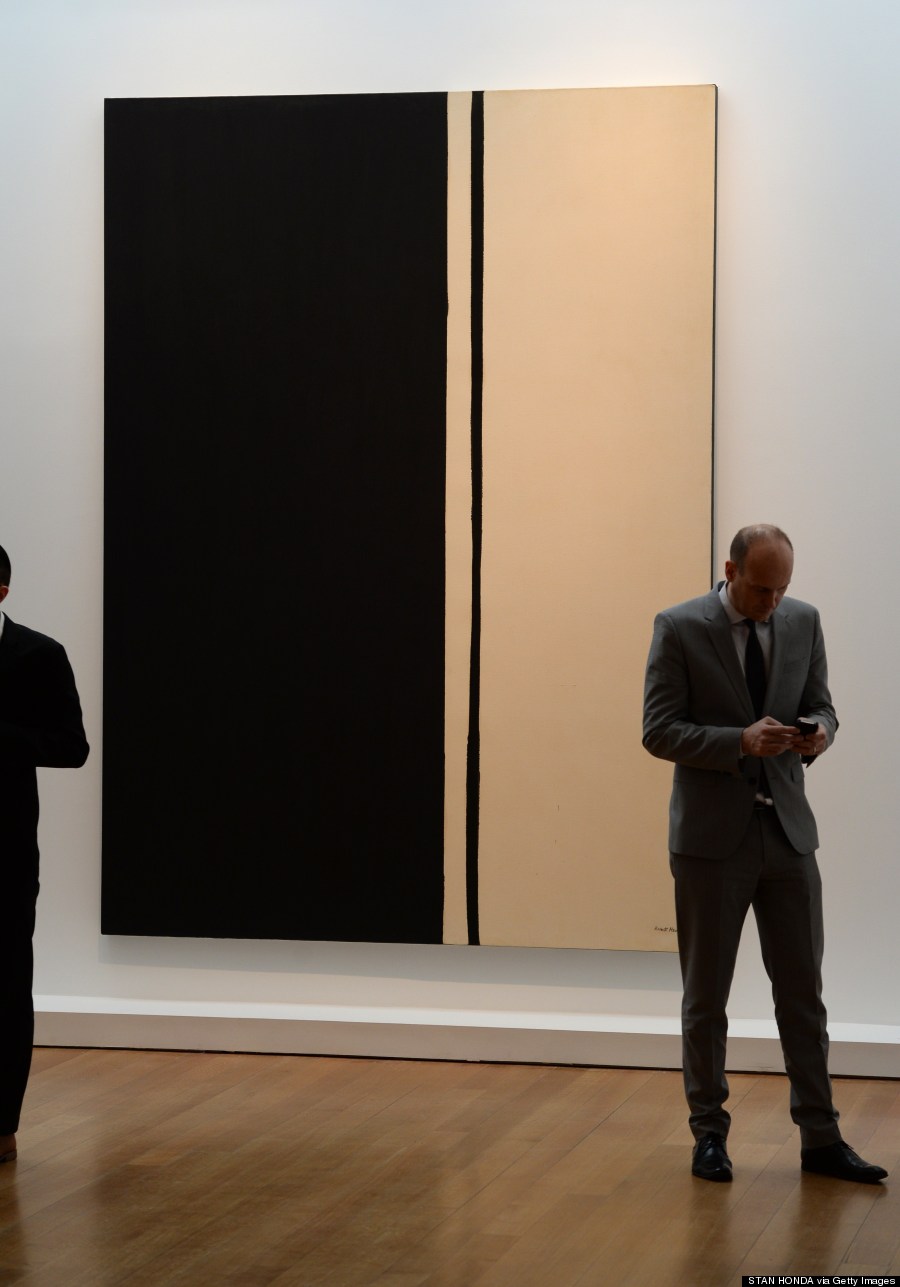 Sold to an anonymous buyer, Black Fire I set a new record for the American artist. Newman's stated aim with the painting was to turn black into a color -- so, well, how about green?
10. Portrait of George Dyer Talking, by Francis Bacon (1966): $70 million.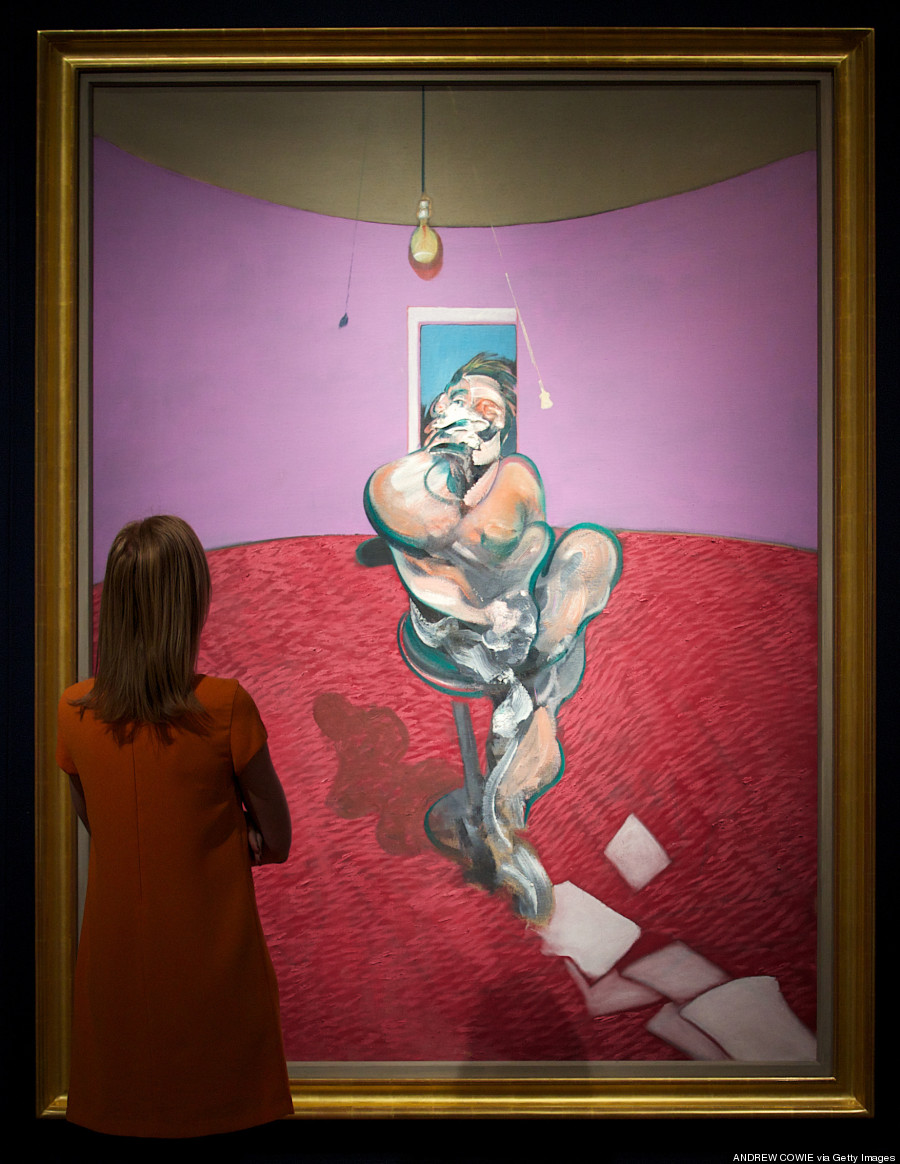 When George Dyer dropped into Francis Bacon's house, hoping to burglarize it, he entered one of the most captivating and dysfunctional public romances in history. Some say he was manipulated by Bacon's twisted charm -- and indeed, Dyer, a favorite muse of his lover's, as evidenced by this six-foot homage, tragically committed suicide.
Check out our list of the most expensive works in 2013 here.
BEFORE YOU GO
PHOTO GALLERY
The Biggest Art Auction Sales of 2012