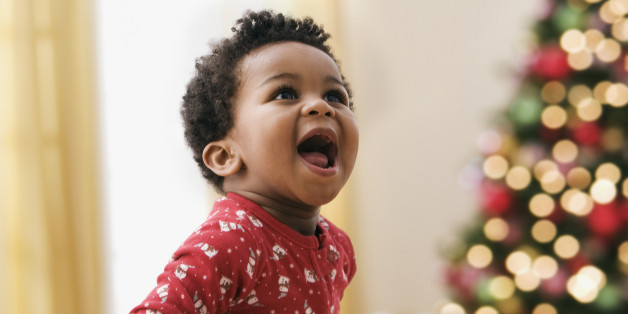 Back in the day, Christmas wasn't Christmas without "How the Grinch Stole Christmas" and "A Charlie Brown Christmas"? Times may have changed, but the names from those mostly animated old shows still can evoke some nostalgic memories, and some newer ones are creating future memories of their own.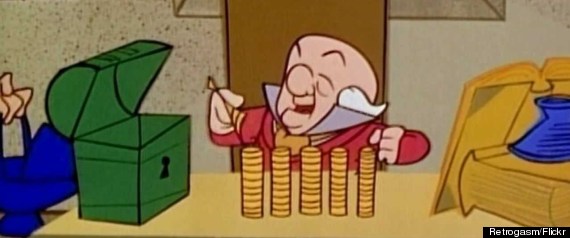 1962's "Mister Magoo's Christmas Carol" was the first animated holiday program produced specifically for TV. In it, much of the focus is on Belle, Scrooge's lost love. In modern times, Belle has been overshadowed by Bella and Isabel/la, but it was a Top 100 name in the 1880s and has made something of a comeback as a middle; Belle is Number 215 on Nameberry.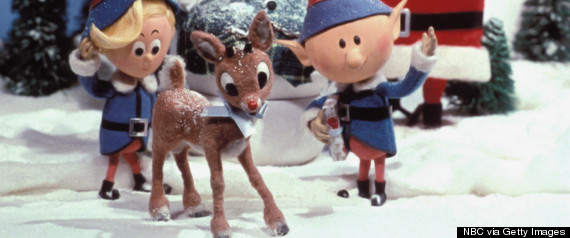 The classic "Rudolph the Red-Nosed Reindeer," produced in stop-action animation, and based on the poem and song, debuted in 1964, and now is ubiquitous at Christmas time, one of only five surviving 1960s specials. Rudolph is one of the once-popular (Number 111) names that suffered from anti-German feeling during the two World Wars, but enough time may have passed for a comeback.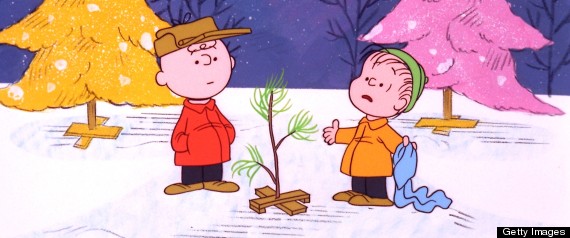 Probably one of the best-remembered specials is the animated musical "A Charlie Brown Christmas," which has made annual appearances from 1965, winning both Emmy and Peabody Awards, and is still going strong. It features the Peanuts gang -- Charlie, Lucy, and the especially well-named Linus, Violet and Frieda. Linus, which has mythological and papal cred, doesn't rank on the national list but is Number 38 in Germany, 240 on Nameberry.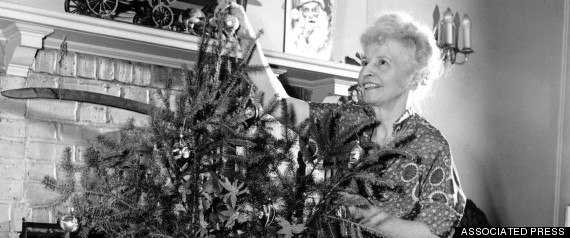 Inspired by an 1897 newspaper editorial in the form of a letter to 8-year-old Virginia O'Hanlon, "Yes, Virginia, There is a Santa Claus" became an Emmy-winning animated TV special in 1974. Virginia is a neglected classic place name -- it was in the Top 10 for 25 years, hitting a high of Number 6 in 1921, now down at 551.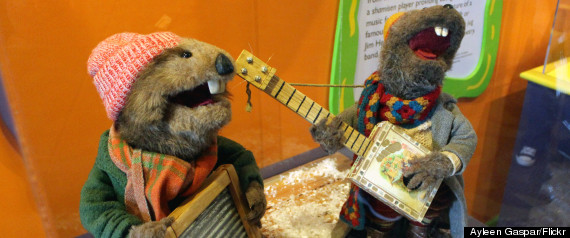 In 1977, Jim Henson produced a charming TV special based on the Russell Hoban book Emmet Otter's Jug-Band Christmas, hosted by Kermit the Frog and starring a cast of fellow Muppets. Emmet, also spelled Emmett, ranks at Number 173 in the latter spelling partly thanks to its "Twilight" prominence, and now also stars in "The Lego Movie."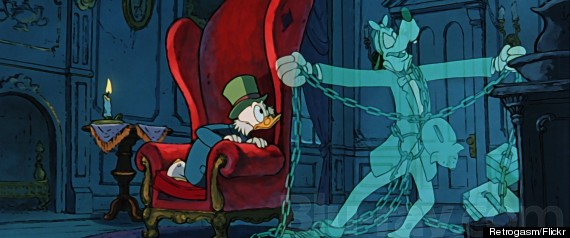 "Mickey's Christmas Carol" was the first of several Mickey Mouse animated specials, originally seen in 1983. Roughly following the Dickens scenario, it features Mickey as Bob Cratchit and Goofy as Jacob Marley's ghost. Both Jacob and Marley are current faves, with Jacob at Number 3 and Marley (for girls) at 209.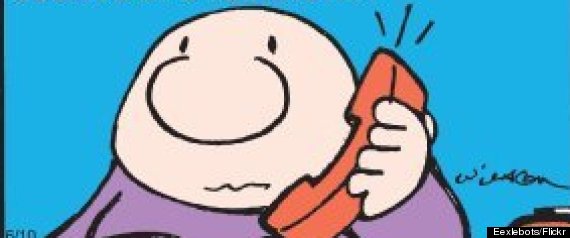 "Ziggy's Gift" is a 1982 animated TV special based on the Ziggy comic strip. Ziggy is a somewhat comical nickname name associated with David Bowie's Ziggy Stardust persona and with the Jamaican musician known as Ziggy Marley, born David, and the son of reggae singer Bob.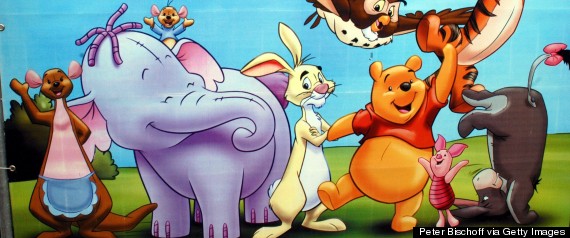 Starting with the 1983 "Welcome to Pooh Corner: Christmas at Pooh Corner," there was a regular procession of Winnie the Pooh specials. In this one, the characters are portrayed by actors in puppet suits. The original Winnie was a black bear in the London Zoo, fully named Winnipeg. For girls, the name got instant celebrity cred when it was chosen by the Jimmy Fallons for their daughter.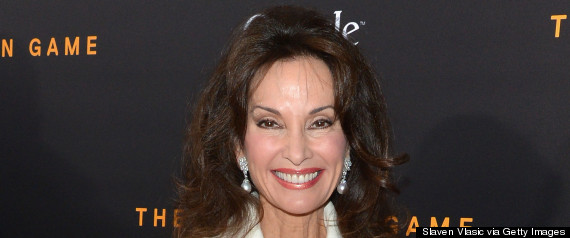 Gender switch! In this non-animated 1995 TV movie, "The Miracle at Christmas: Ebbie's Story," the Dickens plot is revisited with a hard-hearted female (Susan Lucci) in place of the miserly Ebenezer Scrooge -- and there's even a Roberta Cratchit! We just had to include Ebbie here for its being a unique nickname for Elizabeth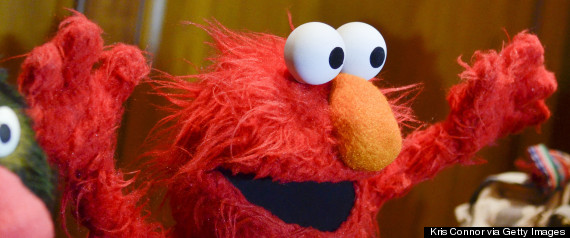 One of the most popular Muppets got his own Christmas special, "Elmo Saves Christmas," in 1996, narrated by Maya Angelou, which was then followed by two other Elmo-starred specials. Though a venerable saint's name ("St. Elmo's Fire"), Elmo, which was Number 246 in 1909, has pretty much been over-Muppetized by the furry red monster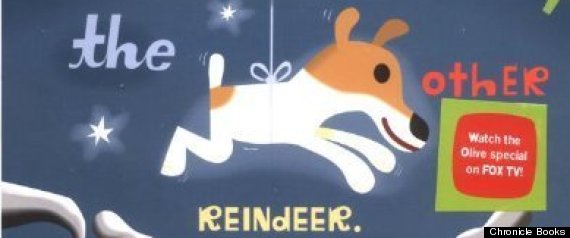 "Olive the Other Reindeer" is a 1999 CGI animated Christmas TV special, produced by Matt Groening and based on the eponymous children's book, with the title character voiced by Drew Barrymore. (Aha! Could this be behind her first daughter's name?). Olive hasn't caught up with cousin Olivia, but she's doing very nicely, now at Number 291 nationally and a Hot 79 on Nameberry.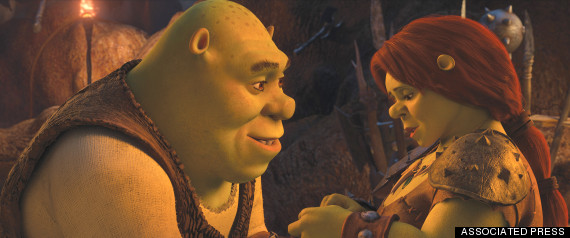 "Shrek the Halls" from 2007 is a more recent Christmas special based on the "Shrek" movie characters, with Cameron Diaz once again performing Princess Fiona, mother of Fergus, Farkle and Felicia. The lovely Scottish name Fiona entered the US popularity list in 1990 and is now at Number 197.
Like Us On Facebook |

Follow Us On Twitter |

Contact HuffPost Parents
BEFORE YOU GO
PHOTO GALLERY
Inspiration Behind Celebrity Baby Name Choices