This dog with a dark past is now looking toward a bright future.
Earlier this month, Second Chance Rescue in New York City received a plea for help from a shelter in Georgia regarding a pit-bull mix, who has since been named Landis. The canine was emaciated with several serious medical problems.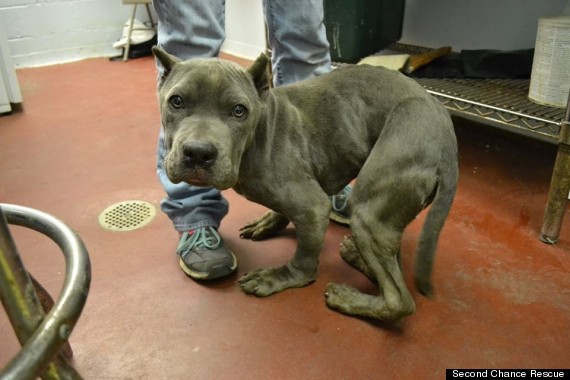 "The tendons in all 4 legs are ruptured due to his prior living conditions. He is very small and underweight," Jacquelyn O'Sullivan of Second Chance Rescue told the Huffington Post in an e-mail. "His body condition tell us that he lived in a small space, hence his dwarf-like appearance, bent legs and curved spine.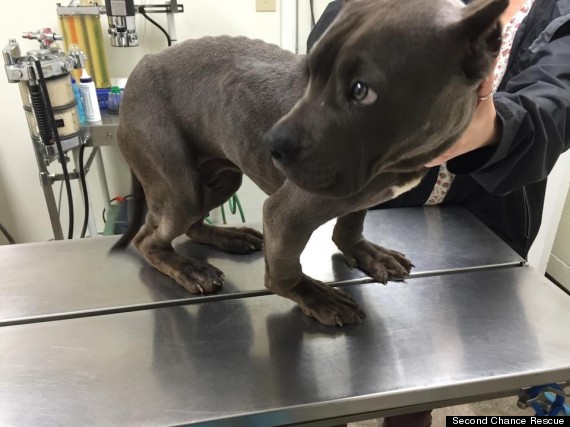 Members of the rescue group were deeply affected by the pictures they received of the poor pup. Inaction was not an option for them.
"We were heartbroken and horrified and knew we had to help him," O'Sullivan told HuffPost.
The organization got straight to work and sent the pup to one of their veterinarians the next morning, kicking off Landis' recovery process. The pup will arrive in New York City on Tuesday to finish the remainder of his treatment. O'Sullivan says that the group is eager to help the canine get in good shape and look forward to a life with plenty of TLC.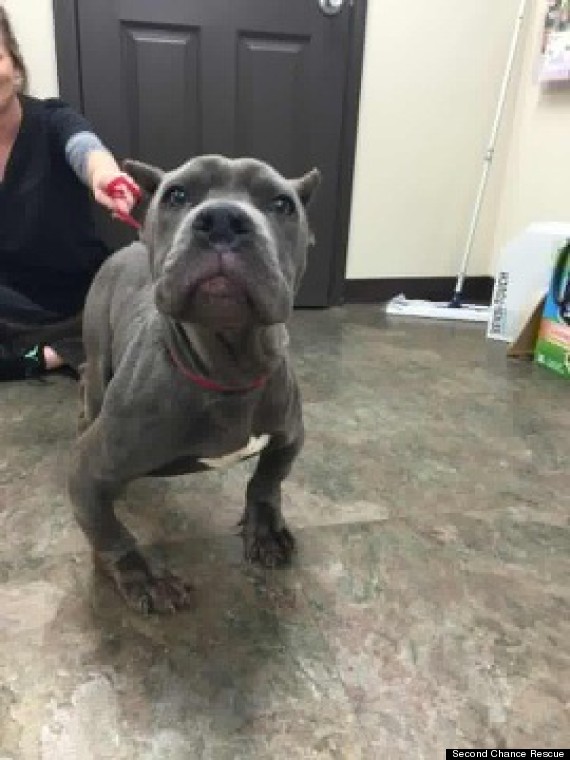 While Landis is lucky to have been given a new beginning, his past serves as a serious reminder to pet owners that hard work goes into caring for a furry friend.
"[Dogs] cannot take care of themselves. We see way too many neglected and abused animals. Ask for help before they end up in horrible shape. No living creature deserves to be abused or neglected," O'Sullivan wrote in her e-mail. "Treat them like part of your family. Remember that dogs feel pain and experience sadness."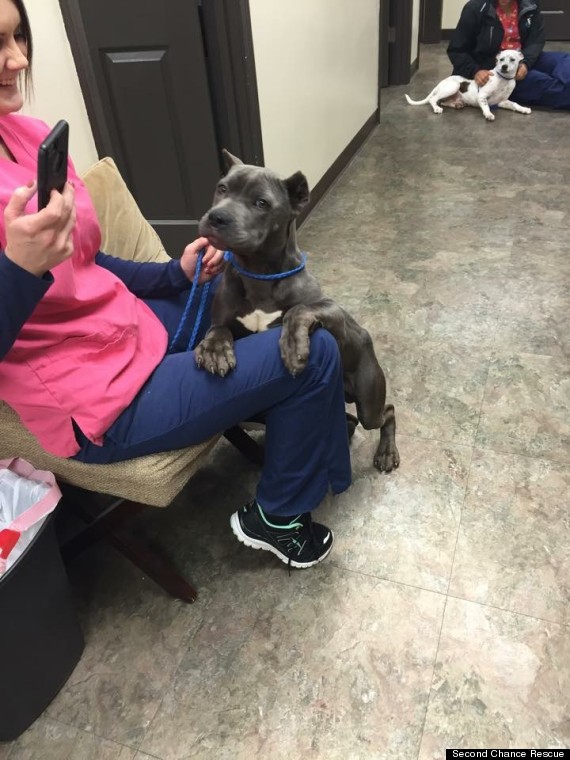 O'Sullivan told HuffPost that she looks forward to seeing Landis' transformation, and says that the organization has already received requests from all around the country from people willing to adopt the precious pooch -- one who, she says, has a beautiful personality despite all he's been through.
"Landis is amazing, very sweet and loving," O'Sullivan said. "He has won the hearts of everyone who has met him and many who have not met him. He has definitely struck a chord with people everywhere."
BEFORE YOU GO
PHOTO GALLERY
Puppies And Kittens Rescued From Dump