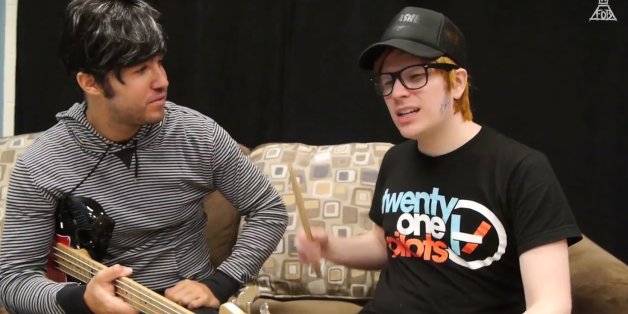 Merry Christmas and Happy Holidays former (and current?) emo kids.
Brendon Urie of Panic! At The Disco got drunk so he could recite the history of how Fall Out Boy came to be, just for your enjoyment.
The video features some intentionally terrible wigs, sideburns drawn on with magic marker, references to guyliner, Peengate '06, and a walk down memory lane that will make you feel old in a good way.
Watch the video below unless you really aren't a fan of graphic language:
BEFORE YOU GO
PHOTO GALLERY
Fall Out Boy Songs